At Hollins, dance majors learn to think of dance as a dynamic form, full of possibilities for growth and innovation. Members of the dance community are encouraged to discover, refine, and celebrate who they are as artists. The program offers outstanding technique classes and an eclectic visiting-artist roster. Opportunities to perform and craft are abundant.
Tracks
Bachelor of Arts and Fine Arts (B.A./B.F.A.)
The dance major program here is the first of its kind. It's intended for students who wish to pursue professional careers as performers or educators.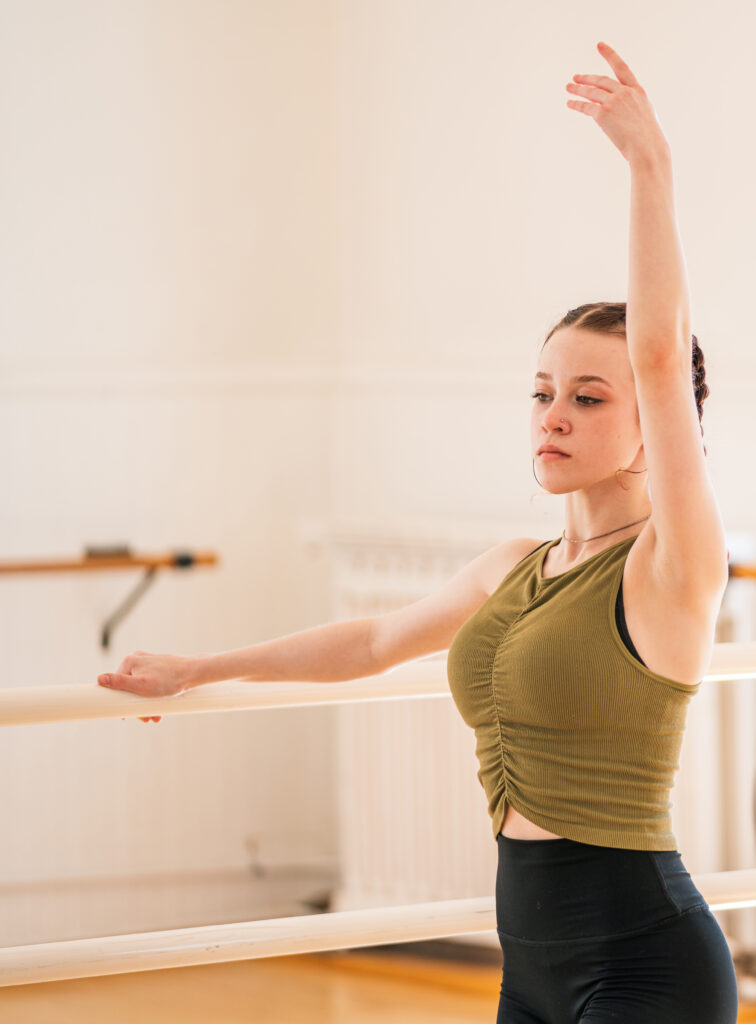 Bachelor of Arts (B.A.)
The B.A. dance degree is for those interested in gaining a comprehensive background in dance. This degree allows students to engage in other fields of study along with dance.
Dance Minor
Students focus their time studying movement and the overall creative process. This minor requires about half the courses as the major.
Certificate in Arts Management
This certificate in arts management connects your major in one of the arts with career interests in various fields of arts management. You'll take courses in business and communication studies, complete two internships in an area of arts management, and create a final project. You can meet the certificate in arts management requirements through prudent choices in your general education courses and electives without adding to your total credit hours. Contact us today to begin the process of earning your certificate in arts management.
Musical Theatre Performance Certificate
Musical theatre is one of the most exhilarating art forms on the planet. The unique combination of acting, singing, and dancing allows performing artists to carry audiences to extraordinary heights.
At Hollins, the musical theatre performance certificate offers a toolbox for the student who knows musical theatre will somehow be part of her future, as she prepares to walk into the spotlight on a stage she has built with her own tools.
Apprenticeships, internships, and independent studies
The January Short Term is an ideal time to gain practical experience in an area of special interest. During this time faculty and students develop special courses for an intensive month-long period of study. Past dance apprenticeships and internships include:
Shen Wei Dance Arts (New York City)
London Dance Umbrella (London)
Ronald K. Brown (New York City)
Brooklyn Academy of Music (New York City)
American Dance Festival (New York City and Durham, N.C.)
Harkness Center for Dance Injuries (New York City)
Symphony Space (New York City)
Movin' Spirits Dance Theater, Marlies Yearby (New York City)
Movement Research (New York City)
Bill T. Jones/Arnie Zane Dance Company (New York City)
P.S. 122 (New York City)
Franklin Furnace (New York City)
Improvisational Festival (Budapest, Hungary)
National Dance Institute (New York City)
DanceWorks Chicago (Chicago)
Urbanity Dance (Chicago)
Southwest Virginia Ballet (Roanoke)
In addition, dance students have undertaken independent study projects during January at the following sites:
Kyoto, Japan Dance Intensive
New York City Dance Intensive
Alvin Ailey School January Intensive (New York City)
American Dance Festival's January Intensive (New York City)
Modern Dance Intensive (Paris)
Dance as a Window on Culture (Prague)
Creative Landscapes (Japan)
"I believe the Hollins dance community as a whole has created an array of experiences, which could not be possible if I would've gone anywhere else. I have had the opportunity to learn from phenomenal visiting guest artists, exploring a wide range of movement practices and tracing new landscapes."
"I am consistently excited by the individual uniqueness of every student in the department. In our practices, we learn the best ways to communicate and work together. We challenge each other to be better versions of ourselves. The sense of community within hollinsdance is the strongest sense of community I feel across the whole campus."
"What most excites me about hollinsdance is that the work that gets made is unlike any dancing I have seen before. hollinsdance isn't afraid to push boundaries. I feel challenged to create work. I am encouraged and supported to question research methods by both my peers and faculty. I am finding my voice as an artist."
Guest Artists in Residence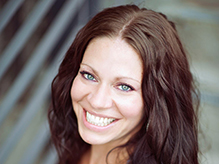 Visiting Assistant Professor and Assistant Director
Tara Masimer is a passionate dancer, creator, and educator. She is driven and curious within her research and collaborations about the effects and interplay which culture, heritage, history, and the human experience have on and with the body, the dance, and the performance. Masimer is originally from Colorado and eventually moved to New York City where she danced for seven years before moving to The Netherlands. She has lived, danced, and created for the past 12 years in Amsterdam and has had additional professional performance experiences outside The Netherlands in Norway, France, and Senegal (Africa). Alongside her performance career, Masimer has continually taught dance classes and workshops for the professional dance arts, commercial dance, amateurs at arts schools, higher education institutions, and dance centers such as Amsterdam Dance Center, NL. She taught for 10 years as guest faculty and faculty within the bachelor's degree of dance programs at CODARTS School of the Arts in Rotterdam and at the Lucia Marthas Institute for Performing Arts in Amsterdam/Groningen. She has served as guest jury for dance performance and competitions in Portugal and Belgium. In 2018, Masimer completed her M.F.A. at Hollins (three-summer low residency program). In 2021, she was the creative director of a multi-cultural, interdisciplinary project, Culture Clash, NL; a project curated by Anthony Pinas, bringing together 36 dancers/movers from six different countries in a cultural exchange, to create and perform as a collective. From 2021 to 2022, Masimer performed in multiple dance/performance explorations with Electric Dub Station founded by Antonio Jose Guzman. The projects, in collaboration with Iva Jankovic, were fiber arts, storytelling, and movement interplay.
---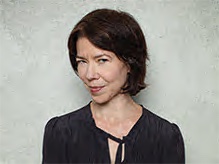 Visiting Guest Artist
Dance artist and educator Penelope Freeh thoughtfully dismantles antiquated modes and harmful histories related to ballet, transforming how it is transmitted and embodied. Current research explores graphic feminine iconographies embodied through the intersecting lenses of Weimar cabaret, pre-code film, and Western classical corps de ballet, illuminating individuation and empowering feminine labor. Inextricably linked collaborations include works developed with composer Jocelyn Hagen. Their dance opera Test Pilot premiered and won a Sage Award for Outstanding Design in 2014 and toured Minnesota in 2016. Freeh is one third of TINATA, a long-distance collective with dance creatives Brynne Billingsley (NYC) and Elizabeth Corbett (Memphis). They research and develop new work, future-building while rooting in memory, embodiment, and heart-sharing. Freeh is a McKnight Fellow for Choreographers (2014, 2010), McKnight Fellow for Dancers (1998), and Sage awardee for Outstanding Performer (2010). Her work is in the repertoires of Alternative Motion Project, Gem City Ballet, James Sewell Ballet, Minnesota Ballet, Minnesota Dance Theatre, and Zenon Dance Company among others. Residencies include the Maggie Allesee National Center for Choreography at Florida State University and the Camargo Foundation in Cassis, France. Freeh danced with Minneapolis' James Sewell Ballet for 17 years, serving as artistic associate from 2007 to 2011. She is a lecturer at the University of Minnesota, adjunct assistant professor at St. Olaf College, and faculty at St. Paul Ballet, St. Paul Conservatory for Performing Artists, and Zenon Dance School. She holds a dance M.F.A. from Hollins where she spends summers serving as a thesis production coordinator for dance M.F.A. candidates.
---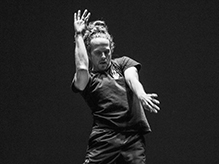 Visiting Guest Artist
Sean Nguyen-Hilton (they/them) is a Virgo Sun, Pisces Moon, Leo Ascendant, Leo Venus, Scorpio Mars, Scorpio Jupiter, Libra Mercury, Libra Saturn, Libra Pluto, Sagittarius Uranus, Sagittarius Neptune, and Cancer North Node. Sean danced "professionally" for about two decades and was a full-time lecturer of dance at Kennesaw State University for four and a half years after receiving their M.F.A. in dance from Hollins.* Sean is a tarot reader of 27 years and is currently studying Hellenistic astrology, which continues to inform their movement practices. In Atlanta, Sean is a cofounder and team member of Fly on a Wall, an artist-led platform that presents and supports process and performance. Sean invests in care, awareness, sensation, and love, all of which they practice through the lens of queer stamina, movement, and evolution. Sean danced with River North Dance Chicago Company performing works by Robert Battle, Lauri Stallings, Lynn Taylor-Corbett, Kevin Iaega Jeff, Julia Rhodes, and Harrison McEldowney, among others. They danced with the NYC-based Armitage Gone! Dance and toured throughout the U.S. and Europe and performed at the Joyce Theater NYC and Jacob's Pillow. Sean also danced with the Bay Area Houston Ballet and Theatre, Columbia Classical Ballet, gloATL, and staibdance. Sean has been on faculty at The University of South Carolina, The Northwest Florida Ballet, Ballet Tennessee, The Lou Conte Dance Studio, River North Dance Chicago, Thodos Dance Chicago, Atlanta Ballet Center for Dance Education, Kennesaw State University, and ImmerseATL.

---
Artists/Companies in Residence
Since 1993 Hollins has hosted more than 100 dance professionals as artists-in-residence. These talented artists perform on campus, conduct master classes, and create new works for and with students.