See the World. Change Your Life.
There's more to college — and life — than the Hollins campus. We offer our students global learning opportunities around the globe. Hollins has study abroad programs on every continent save for Antarctica! Hollins also offers January Term language immersion and faculty-led programs.
For semester long programs, Hollins applies your study abroad credits to financial aid and graduation requirements. Find out how living in a different country can change your perspective on everything.
Click the icons below to find more detailed information.
Questions?
We're happy to help!
Ramona Kirsch, Ed.D.
Director, Global Learning Hub
Turner Hall
Office Hours:
M – F, 8:30 a.m. – 4:30 p.m.
abroad@hollins.edu
Your Global Learning Journey at Hollins University
The below offers a sampling of the Global Learning-related opportunities available to students from their very first semester on campus up to graduation and even beyond, as Hollins alumnae/i.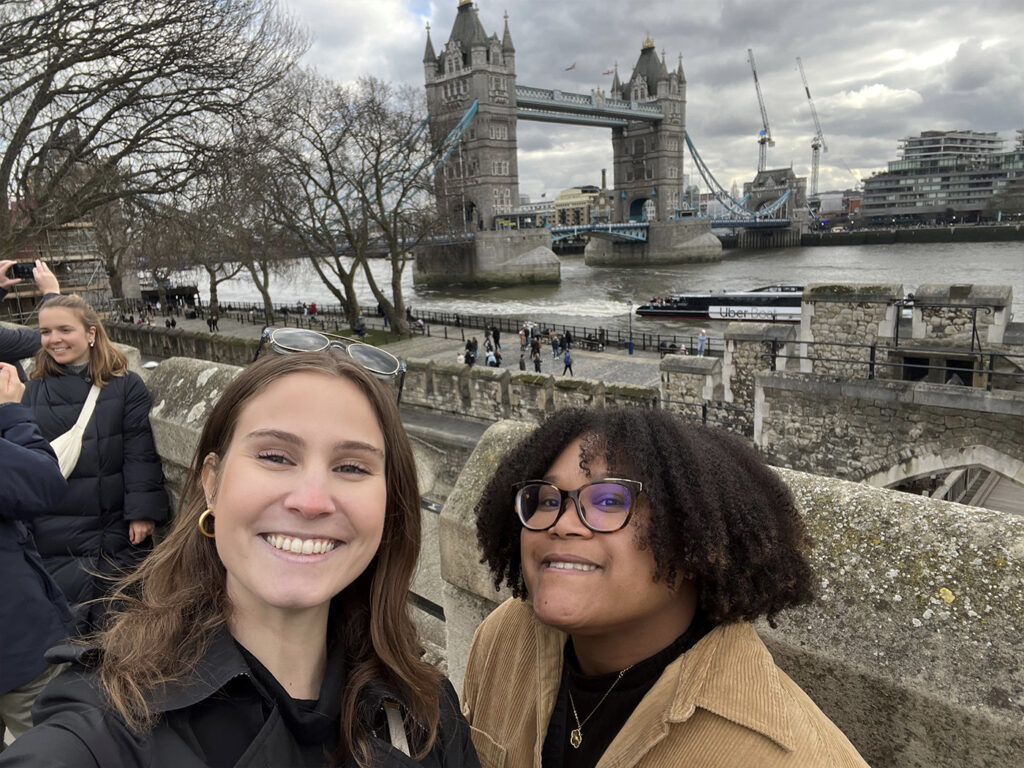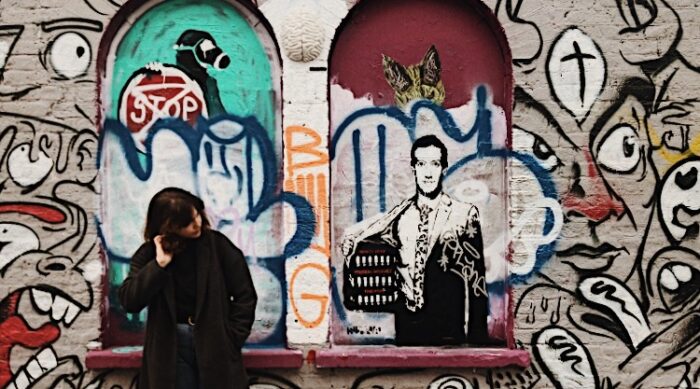 Fall and Spring Semester Options and a London Theatre Semester Option!
London Program
Alex Lesniak '20 studied in the Hollins in London program during Spring Term 2019, and she captured this video of her adventures visiting Paris, Berlin, and Amsterdam with her fellow Hollins students during their Spring Break.
Learn More
Choose from two program tracks, one specifically for French majors/minors
French Program
– A unique partnership with the American Business School in Paris
– Internship opportunities for students with advanced French proficiency

"I have lived to my absolute unfiltered fullness in Paris. There was no other time and no other place I would have rather been."
Lenna Gurung '22
Learn More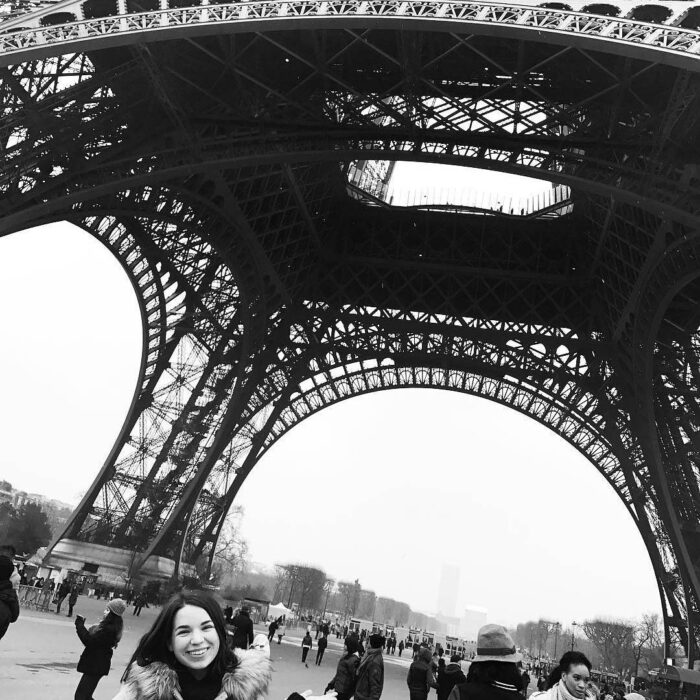 Frequently Asked Questions About Global Learning
View All FAQs
How does Global Learning Hub accomplish its mission?

The Global Learning Hub accomplishes its mission in a number of different ways that foster connection and support student engagement, including the following:

Study Abroad and Study Away domestic programs
Study Abroad scholarships
International internships
International partnerships
Global Learning workshops and opportunities for faculty, staff and alumnae/i
Global Learning courses including assessment
Grant activity to diversify and expand global options/internationalize campus
Community engagement and events on and off campus

What is Global Learning?

Global learning is a combination of local, regional, national, and international experiences which help students build global awareness, engage in global diversity, and prepare for an increasingly interconnected world. Through the Global Learning Hub, each Hollins student can find global learning opportunities available on campus, in the region, virtually, and internationally. The Hub offers global learning programs (both abroad and domestic), workshops, travel awards, and resources that enhance students' academic and career goals.

What is the mission of Hollins' Global Learning Hub (GLH)?

Develop global engagement opportunities both at home and abroad for students, faculty, and staff
Focus on increasing accessibility for more Hollins students to not only study abroad but also to increase international internships, study-away domestic programs, and global engagement at the local level
Collaborate with faculty, staff, and international partners to develop innovative partnerships in global research, study abroad/away, and exchanges (both virtual and face-to-face)
Engage students in activities that strengthen individual global competencies and provides them with opportunities to develop the skills and cultural understanding necessary to effectively address global challenges and positively impact Virginia, the nation, and our world