Campus life at Hollins is a world unto itself.
On our grounds, you are in a community of people like you. People who love to invent and create, to take advantage
of events and opportunities. People who celebrate the creative expression of others. Here, you're free to be who you are.
Campus Life
Campus Life
Community
Student Success Campus Life
Hollins days are filled with events and traditions that bring together community and friends, making every day a great one.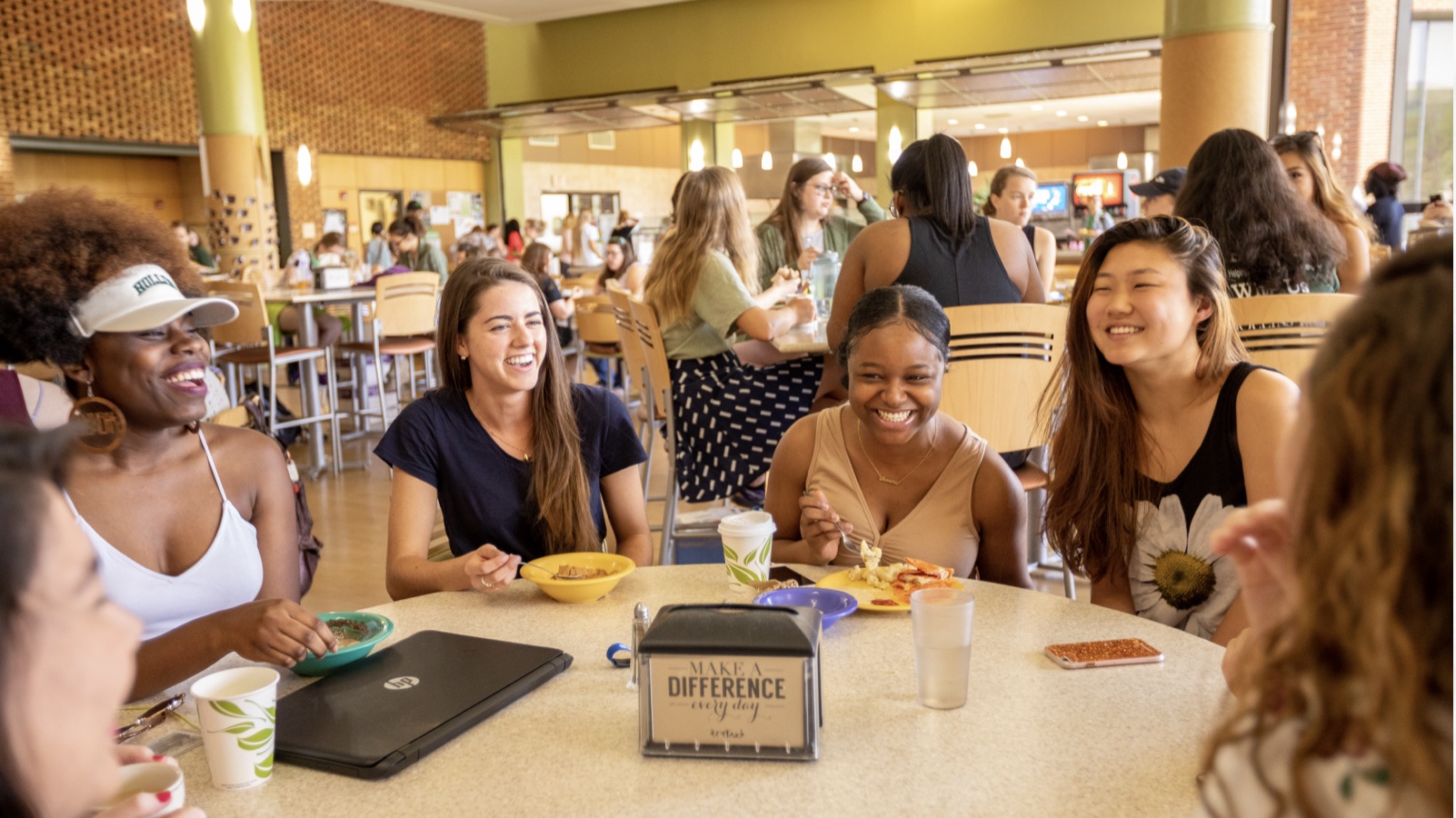 Community
Whether you're an outdoor enthusiast, a book reading catalyst, or an art scene connoisseur, you'll have an opportunity to explore whatever suits you.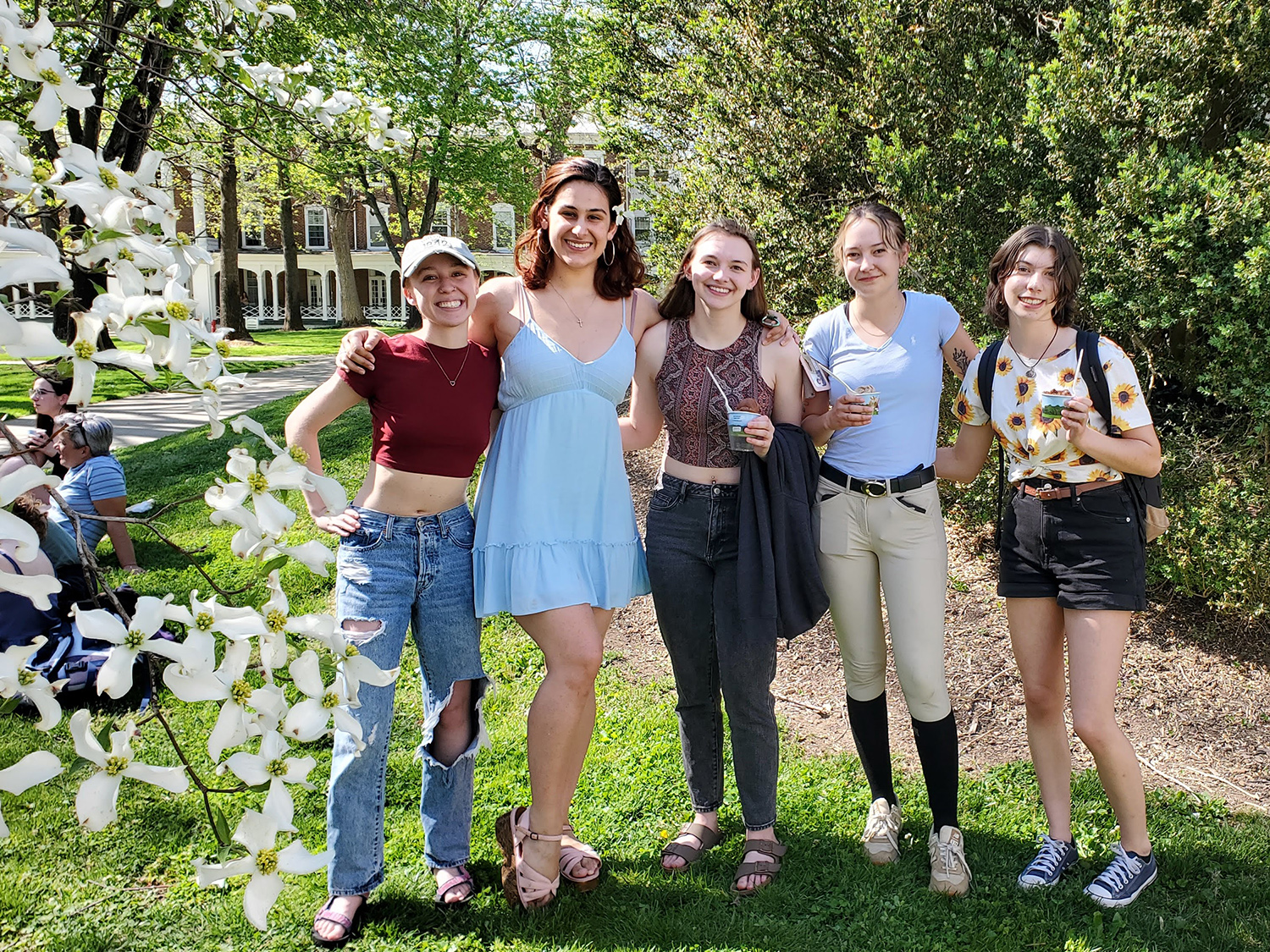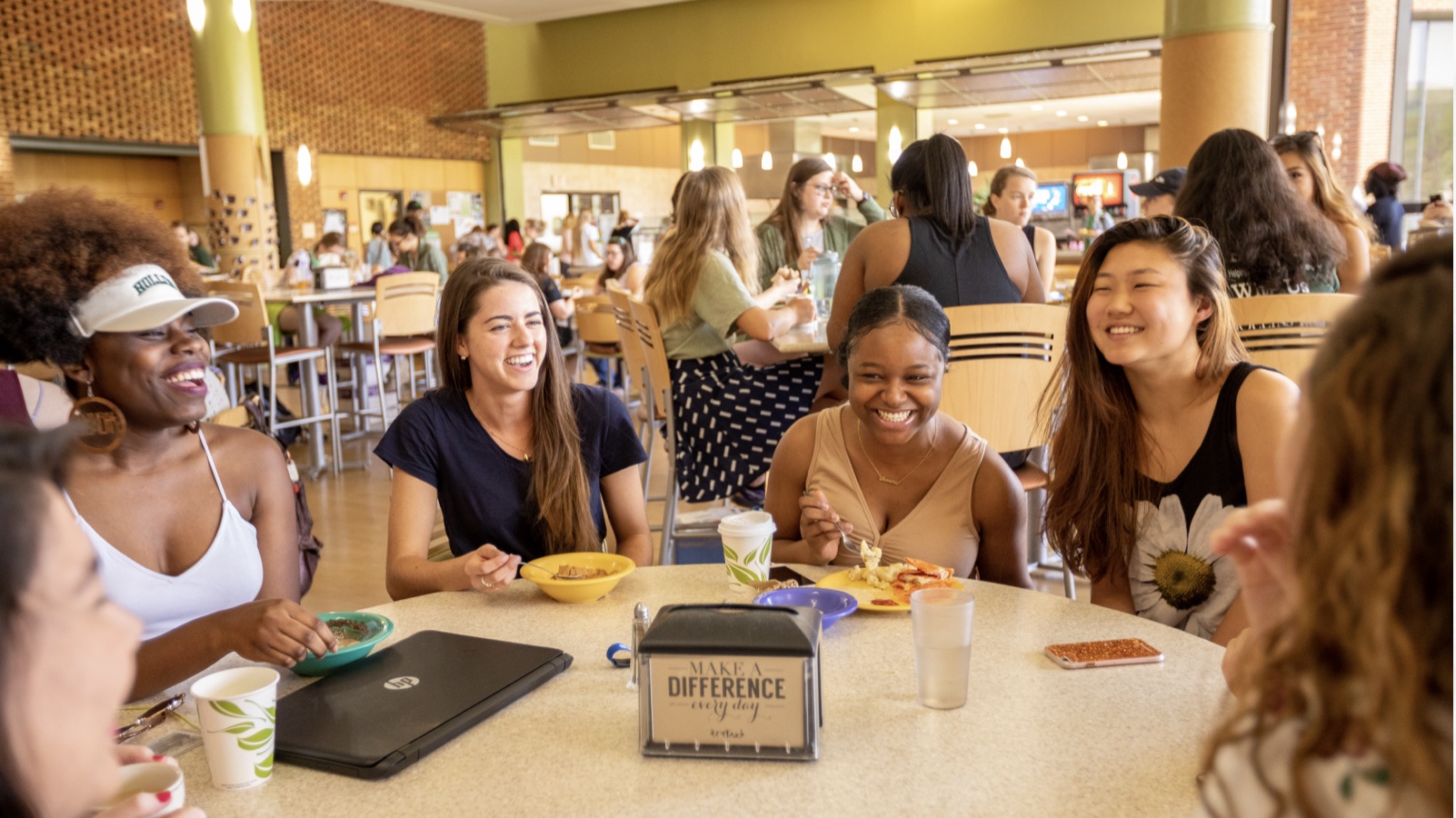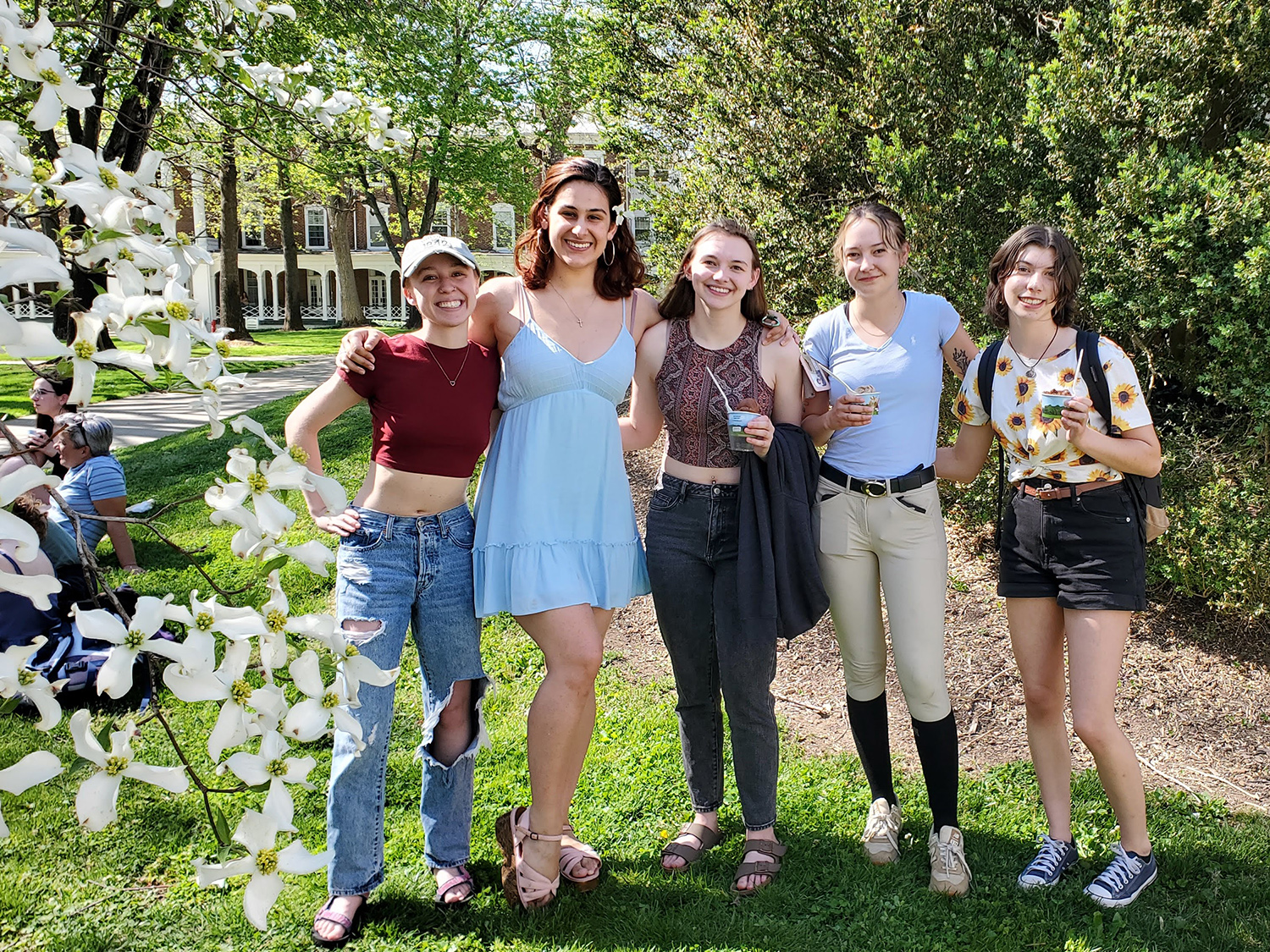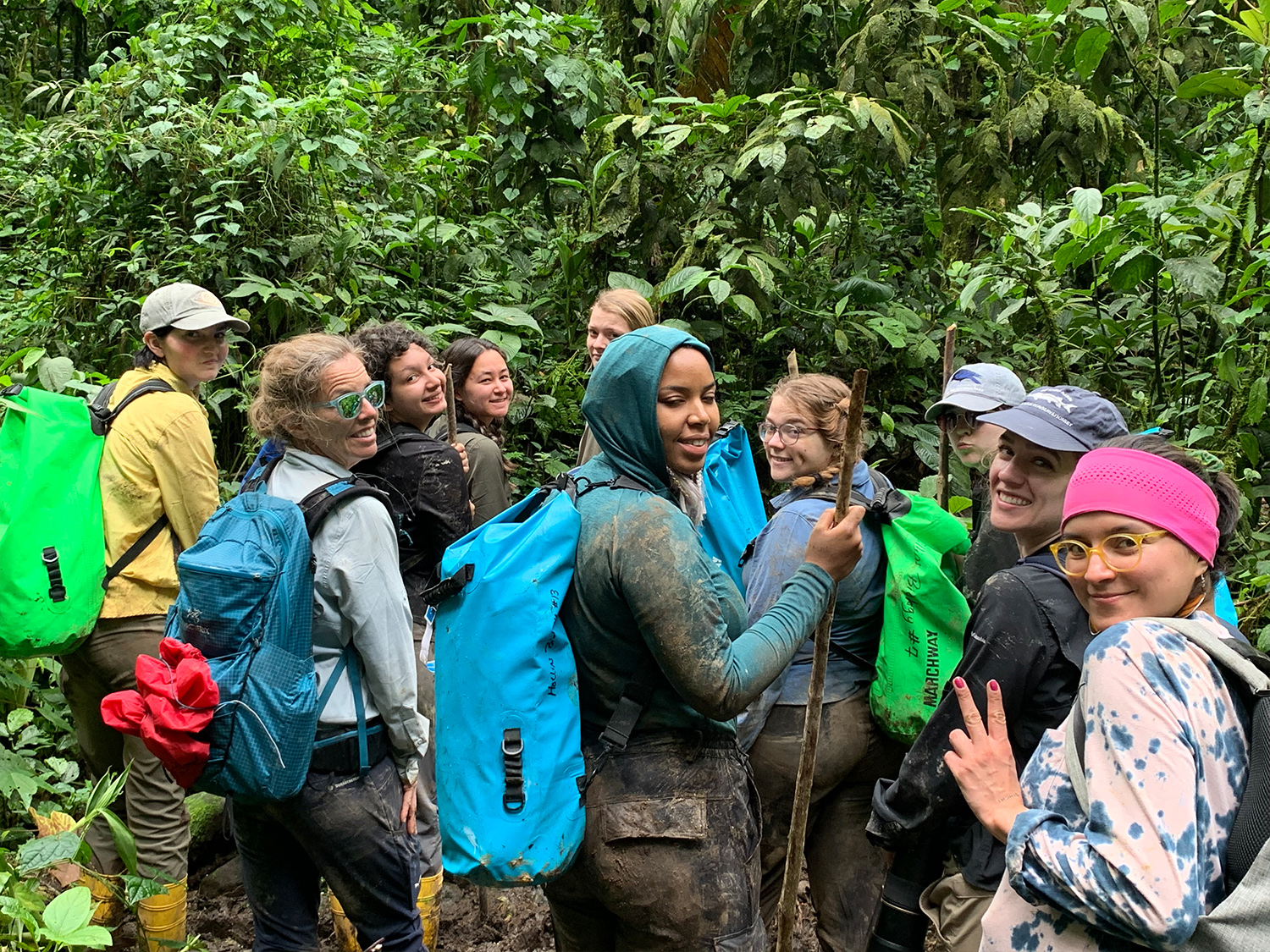 Graduate Experience
Grow with an inspiring community.
It's not just our nationally ranked co-educational programs that bring people from all walks of life to Hollins. It's the opportunity to engage with involved faculty and collaborate with a community of students whose intellect is matched by their desire to pursue progress and personal growth.
Explore our graduate and certificate programs

We push hard, play hard, and perform at our peak.
Whether on the field or in the stands, we have a history of coming together to support our teams. We are competitors committed to each other and dedicated to teamwork, tradition, and the pursuit of athletic pride.
Tradition is the core of who we are.
Ours is a world of beloved tradition, finding many ways to connect to the women who've come before us and the women to come after. All of our traditions invite us to come together, to laugh, and to create memories we'll share for lifetimes.
Our student services set you up for success