New Cohort Begins Summer 2024
Under special circumstances permission to begin certificate programs in off years may be given by the program director.
This unique program provides concentrated training in the best practices associated with the dramaturgical aspects of new play development, bridging theatrical theory and collaborative practice. Ideal not only for emerging dramaturgs, but will enhance the skills of playwrights, directors, designers, and performers interested in new work. The certificate in new play dramaturgy develops strong candidates for employment in professional, regional, or academic theatres. Highly respected dramaturgs, directors, playwrights, performers, and other theatre professionals teach in the program, which is associated with the Playwright's Lab at Hollins University, an internationally respected graduate program in playwriting.
Courses
Students complete their certificate in play directing in two six-week summer sessions.
In their first summer, dramaturgs learn:
The history of dramaturgy and its applications to new play development
Best practices in research and exploring a play's historical, philosophical, and sociological underpinnings
How best to challenge and support a playwright through successive drafts and revisions
Students will also take a playwriting class to learn how new plays are conceived and written, and with directors and performers in the rehearsal room as part of our Playwrights Festival.
Dramaturgs in their second summer will:
Select one creative course and one analytical course from a variety of elective course offerings
Learn how to build on methods of collaboration through the Playwrights Festival
Students will also take Applied Dramaturgy as an experiential capstone project completed outside the summer session in an experiential environment such as a dramaturgy internship, work as a dramaturg on a formal production, or presentation of scholarly work at a conference.
Costs
Summer 2024 tuition: $865 per credit hour or $12,110 for the normal load of three four-credit courses and one two-credit course for the term.
Technology fee: $150 per summer
New students must pay a nonrefundable deposit of $400 within two weeks of their acceptance. Returning students must pay a nonrefundable deposit of $200 by May 15. All deposits will be credited toward summer tuition charges.
Application Deadline: February 15
Dramaturgy Opportunities
Each year of the two-year program, dramaturgy students will work with a playwright and director team on a play for our Playwrights Festival, and have their work seen by over a dozen industry professionals. Dramaturgs are also expected to attend and participate in the weekly readings of early drafts of plays in Playwright's Lab, providing feedback on new work. Other opportunities include dramaturgical collaboration on Overnight Sensations, student-initiated projects, and the Hollins-Mill Mountain Winter Festival of New Works.
Ongoing Partnerships
The program works with Roanoke's Mill Mountain Theatre and a growing network of theatres around the country that specialize in new play development.
Each year we produce, in collaboration with Mill Mountain Theatre, two to four plays by Hollins playwrights as part of the Winter Festival of New Works, and we work to bring back our student performers, directors, dramaturgs and playwrights for those productions — providing transportation, accommodations, and a small meal stipend. These plays are frequently selected for regional and national recognition through KCACTF. Some have even transferred to other theatres around the country.
New Works Initiative
A fund that offsets the costs related to producing work by Hollins' student playwrights. Students in the New Play Dramaturgy Certificate program can apply for production assistance whenever they are directing work generated by Hollins playwrights.
A Bold Approach to New Work
"This program will be a major event both on a local level and on the national stage." – Mark Bly, American dramaturg, editor, and lecturer (video link: https://youtu.be/Wt3dn_lIRJc)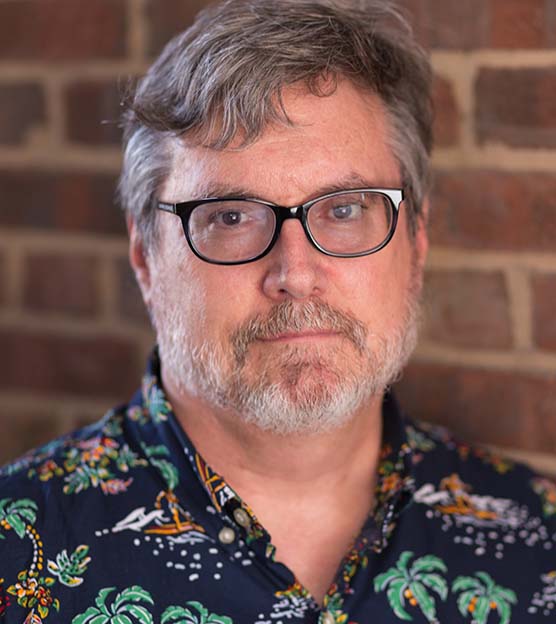 "The design of this new dramaturgy program looks terrific. I cherish my summers at Hollins and am excited to be part of the ongoing evolution of the Playwright's Lab."
Select link in Lower Single Testimonial block