Hello to our new students!
Class of 2027, transfer students, and Horizon students: We are excited to welcome you to Hollins!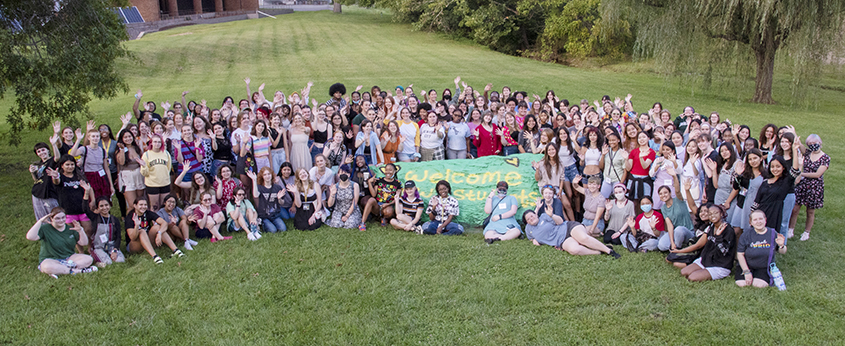 The Class of 2026
We'll give you the information you need to help you get ready for Hollins University.
First-Year Students
Before you arrive in the fall, you'll get ready for Hollins in a number of ways.
For international students:
Transfer Students
What you'll need to know before coming to Hollins.
Horizon Students
We'll help make the transition to college life an easy one.
Spring Arrivals
Questions?
Megan Canfield
Assistant Dean of Students, Community Programs Director
Holly Row
Assistant to the Associate Vice President for Student Success
Student Handbook
Getting Technical
Get the information you'll need to connect to email, the Hollins network, my.hollins, and the telephone systems—plus specifications for bringing a computer to campus.
Housing Information
Information for first-year, transfer, and Horizon students who are planning to live on campus.