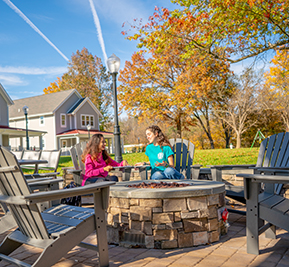 HU Connect supports first-generation college students, low/limited-income (FLI) students, and those who identify as Black, Indigenous, and People of Color (BIPoC) to succeed at Hollins University and beyond. We are committed to the academic pursuits, sense of belonging, and empowerment of all HU Connect participants. Through our pre-orientation programs, mentorship opportunities, academic support, and campus/community partnerships, HU Connect strives to cultivate confident leaders of tomorrow.
Meet some of our current and former HU Connect students.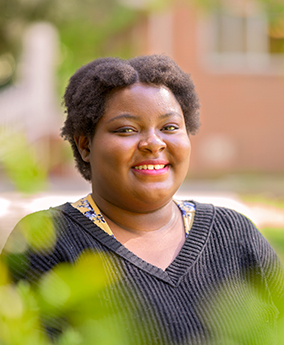 Tori Carter, Halifax County, Virginia
I am a creative writing major and a communication studies minor and studied abroad in Osaka, Japan, during spring 2020. I have been a Student Government Association senator, vice president of Cyborg Griffin literary magazine, and mentor for the Early Transition Program. The most meaningful experience for me is joining student government and learning more about myself in leadership positions.
Carsen Helms, Monroe, North Carolina
Here, I am not a student number on a large campus. I am Carsen Helms, the girl who plays varsity basketball and lacrosse, is active in the Physics Club, attends workshops and practices leadership theories through the Batten Leadership Institute, and is finding and using every resource at Hollins to pursue a career in the technical field. These are unique opportunities specific to Hollins that push me to learn more and do more. Hollins is helping me get to do all I want to do.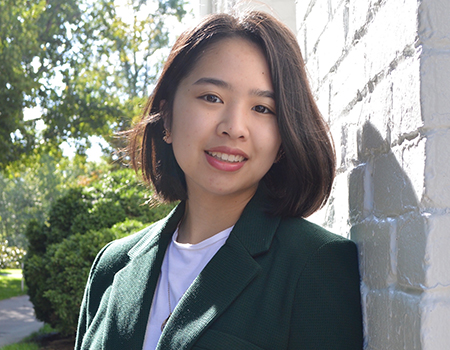 Leia Hernandez, Arlington, Virginia
Hi, I'm Leia Hernandez! I'm a junior chemistry major from Arlington, Virginia. I'm one of the Early Transition Program (ETP) Peer Mentors for the 2022-23 academic year. I'm also a governing member of the Chemistry Club, Hollins Repertory Dance Company senator, and cochair of the Level Up! Gaming Club. Being in HU Connect has shaped my experience here at Hollins by providing a space that is welcoming and a community that is so kind and understanding. HU Connect hosts a variety of amazing events for students to come together—my favorite of which are when there's boba tea involved! HU Connect helped me acclimate to college life, explore my identity as an Asian American, find friends within the BIPOC community on campus, and I am so glad that I can be part of that process for incoming students!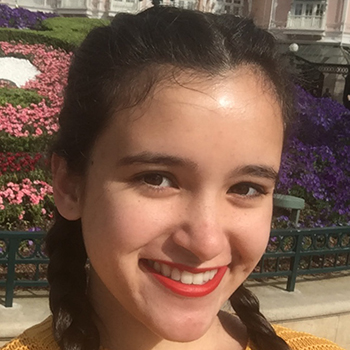 Maria Junco Rivera, Cocoa, Florida
ETP is a welcoming community where I can easily explore my identity as a young Latina woman while being a resource for other students of color who are exploring their own identities. It's family dinners, movie nights, the retreat, and seeing all of our diverse personalities come together in amazing ways!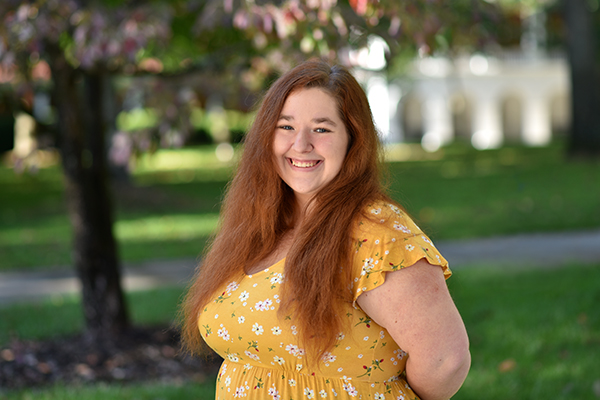 Hannah Slusser, Bedford, Virginia
Hi, I'm Hannah Slusser! I'm a history major and part of the class of 2024. I have held several leadership positions on campus such as FLI Guide 2021-22, Student Success Leader (SSL) in the fall of 2022, SGA vice president, and SGA secretary. I am currently president of the Hollins YA Book Club and a three-year member of the Hollins Activity Board Formals Committee. HU Connect helped me to connect with the Hollins community and find my place to fit in. I was introduced to all of the opportunities available and my mentors helped me find what I needed to succeed at Hollins.
---
Facts
Of the active undergraduate students (including Adult Horizon), 25.9% are first-generation students.
Approximately 38% of our degree-seeking undergraduates for 2018-19 are Pell Grant/limited-income students.
Pre-Orientation Programs
First generation and low/limited income (FLI) is a pre-orientation and yearlong support system for FLI students. FLI students arrive on campus early and move into their residence halls before other new students. They are teamed up with upper-class student guides who work closely with them during pre-orientation and throughout the academic year to build relationships, connect with valuable resources, and learn important tips for success. The guides answer questions and provide encouragement to help new students grow in confidence and become campus leaders.
This program is offered free of charge, is open to all incoming first-generation and low/limited-income college students, including transfers, and provides an opportunity for FLI students to build community with each other.
Early Transition Program (ETP) is a pre-orientation program designed to support incoming BIPoC students as they transition into the university, and the program extends throughout the school year. ETP participants are paired with upper-class peer mentors who are trained to ease the transition into college and provide support during the student's educational journey.
This program is offered free of charge, is open to all incoming BIPoC students, including transfers, and provides an opportunity for self-identified BIPoC students to build community with each other.
Both pre-orientation programs are offered to students at no cost.
---
Benefits of pre-orientation:
Complete check-in and move into residence halls early, arriving to campus on Tuesday, August 22, 2023, between 9 am and 1 pm
There is no cost to participate
Meet new classmates, and returning Hollins students
Learn about resources available to you on campus
Get pro tips from faculty, students, and staff that will support the start of a wonderful journey at Hollins!