New Cohort begins Summer 2025
Under special circumstances permission to begin certificate programs in off years may be given by the program director.
The New Play Performance Certificate provides graduate-level instruction from leading theatre professionals in the specific skills required in new play development. Students gain practical experience in playmaking through a program that is integrated with the Playwright's Lab at Hollins University, an internationally recognized graduate program in playwriting.
Courses
Students complete their certificate in play directing in two six-week summer sessions.
In their first summer, performers learn:
The basics of conceiving and writing new plays
How to analyze a script for production
How to collaborate with playwrights and directors on new plays
Students will also take a viewpoints and composition course with playwrights and directors.
Performers in their second summer learn:
How to perform for other media by acting in an original web series written by our playwrights and produced by the Playwright's Lab
How to manage their professional career
Students also take a course in advanced performance techniques. Students will leave the program with a graduate-level certificate in theatre and the skillset needed to perform on a professional level in the area of new play development.
Acting Opportunities
Each year of the two-year program, performance students will audition and act in No Shame Theatre, Overnight Sensations, multiple readings and up to two new plays for our Playwrights Festival where their work will be seen by over a dozen industry professionals.
Ongoing Partnerships
The program works with Roanoke's Mill Mountain Theatre and a growing network of theatres around the country that specialize in new play development.
Each year we produce, in collaboration with Mill Mountain Theatre, two to four plays by Hollins playwrights as part of the Winter Festival of New Works, and we work to bring back our student performers, directors, and playwrights for those productions — providing transportation, accommodations, and a small meal stipend. These plays are frequently selected for regional and national recognition through KCACTF. Some have even transferred to other theatres around the country.
New Works Initiative
A fund that offsets the costs related to producing work by Hollins' student playwrights. Students in the New Play Performance Certificate program can apply for production assistance whenever they are performing in work generated by Hollins playwrights.
How is the Program Best Described?
"Hollins performers know what they're doing, do it well, and know how to work with a playwright and director to find the play. They are here to do the work, which is why they get work." – Todd Ristau, program director, Playwright's Lab at Hollins University
Costs
Summer 2024 tuition: $865 per credit hour or $12,110 for the normal load of three four-credit courses and one two-credit course for the term.
Technology fee: $150 per summer
New students must pay a nonrefundable deposit of $400 within two weeks of their acceptance. Returning students must pay a nonrefundable deposit of $200 by May 15. All deposits will be credited toward summer tuition charges.
Application Deadline: February 15
More Play Performance FAQ
Apart from Festival, what other acting opportunities will I have during the summer? (New Play Performance Certificate)

In addition to the festival, there are readings of very early drafts of plays every Wednesday night in Lab, and though you are not required to go to Lab for the readings, we really encourage you to do so in order to hear how we discuss new plays, participate in those discussions yourself, and meet the other playwrights who might not have been selected for Festival. Since these are readings, they are going to need actors. That's you. The same rules apply to these readings as to festival readings. No more than seven hours of rehearsal. How you manage your time is one of the things we are considering in your evaluations.

Every Friday night we have a venue called No Shame Theatre, where short original performance pieces are staged. The rules are simple:

1) Pieces have to be short, no more than five minutes
2) Pieces have to be original, with no copyright violations
3) You can't break anything, including the law

Very often these pieces are fresh out of the printer and have neither been rehearsed nor employ a director. We would love it if having access to trained directors and actors meant that some of those pieces ended up getting a little more polish.

Halfway through the summer session we partner with Mill Mountain Theatre to present our version of the 24 Hour Plays, which we call Overnight Sensations. At 8 pm on a Friday night, six playwrights are randomly paired with six directors. Then those teams are randomly paired with six pre-selected groups of six actors. Then a bunch of writing prompts are drawn and the playwrights get rushed off to the library to write a new 10-minute play based on what they got. Directors usually go to No Shame to take their mind off of worrying about the kind of play they will get in the morning. At 8 am, the playwrights meet the directors at the theatre to read the draft and discuss any changes to the text, then the scripts are printed out while we have a production meeting. Actors arrive at 11 am for lunch and rehearsals begin at noon. At 5 pm we do a cue to cue, and at 7 pm the audience starts arriving. At 8 pm the curtain goes up on six freshly baked new 10-minute plays. The directors are selected from among our certificate students as well as our faculty, guest artists, and local directors. Any certificate directors who are not selected to direct in Overnight Sensations are encouraged to participate as performers if they wish. Everyone is required to attend the performance, however.

There are also lots of other opportunities during the summer, as our playwrights are allowed to check out performance spaces in two-hour blocks for their own student initiated projects, like private or public readings. You might also like to propose a project of your own or even a devised piece with multiple collaborators.

---

Do you really look at my grades?

How many performers do you accept for each cohort? (New Play Performance Certificate)

No more than 10 for each two-year cohort rotation.

How quickly can I expect to graduate? (New Play Performance Certificate)

Every student in the certificate program is expected to complete their training in the two-year rotation. If for some reason you had to unexpectedly leave the program, you would have to wait until that rotation came around again and reapply in order to take those courses.

I'm acting in a reading? Do I have to? How is the play selected? Do I have any say in what I am cast in? Do we have to wear costumes? Where are the readings performed? Can I read the scripts ahead of time? Can I indicate a preference for a particular role or director or playwright? Can I say there are things that I won't do on stage like swear or get naked or… (New Play Performance Certificate)

Slow down, there! That is a lot of questions! Yes. You will be REQUIRED to act in a reading if you are cast. There is a local unified audition at the very start of summer. You will be REQUIRED to audition, just like all of the other local actors. In addition to our playwrights and directing students, we also invite all of the local directors to sit in on the auditions, including Mill Mountain Theatre, Off the Rails Theatre, Showtimers Community Theatre, Attic Theatre, and other local companies. Many of our playwrights and directing students also run theatres in their home communities. You will go through the audition process and submit a headshot, resume, and so forth. You will also fill out an audition sheet that includes a place where you can indicate things you don't feel comfortable doing on stage—like if you are afraid of heights, can't use profanity, or don't want to kiss anyone. You can also indicate a preference for or against any particular play, and all of that information will be taken into consideration by the casting teams. Acting in Festival is such an important part of the education you are paying for, however, we do kind of presume that most of our performers will be inclined to accept a role if offered and ALL certificate performers WILL be offered roles.

The readings are not productions and all production values are minimal. Some costumes and props are allowed, but the focus is on developing the play, not spectacle. The readings are performed on the Waldron Stage of Mill Mountain Theatre, our artistic partner.

Copies of the selected plays will be sent to all the certificate performers to read on or around May 15, so that you are familiar with the plays and the playwrights before the summer starts and you have to audition. You will also be emailed the bios of each of the directors so that you can be familiar with their backgrounds as well. Does that help?

In trying to answer, we probably only raised more questions, but some of those questions are best asked in the classroom on campus and not answered in a sheet like this. Trust us, we have a plan.

Our playwrights generate an astounding amount of work in the classroom each summer, and we're proud to say that a pretty fair percentage of that work has been presented in readings and even produced and published. Decision Height, by M.F.A. playwright Meredith Levy even won the national award for playwriting from KCACTF and that play was then published by Samuel French and is getting productions all over the country. The Matador, by M.F.A. playwright Robert Plowman was produced at Mill Mountain Theatre and then we flew half of the cast to Los Angeles for a six-week run of the show, and The Arctic Circle and a recipe for Swedish Pancakes, by M.F.A. playwright Samantha Macher went to New York for six performances with the entire original cast after its successful run at Mill Mountain Theatre and was then published by Original Works Publishing. A lot of our students are listed in the published version of these plays as the company involved in the world premiere. That looks impressive on your resume.

In my first summer, what classes am I allowed/required to take? (New Play Performance Certificate)

The structure of our professional training certificate programs is deliberately designed to follow a progression of courses. All students are required to take, along with our first-year M.F.A. playwrights, Narrative Theory and Practice (which covers terms and principals of playwriting) and Playscript Analysis (which provides a baseline of important dramatic works and how to approach discussing them in a dramaturgical fashion). These two courses are required the first summer so that all first years have an opportunity to form a peer group and gain a common language for all the course work to follow.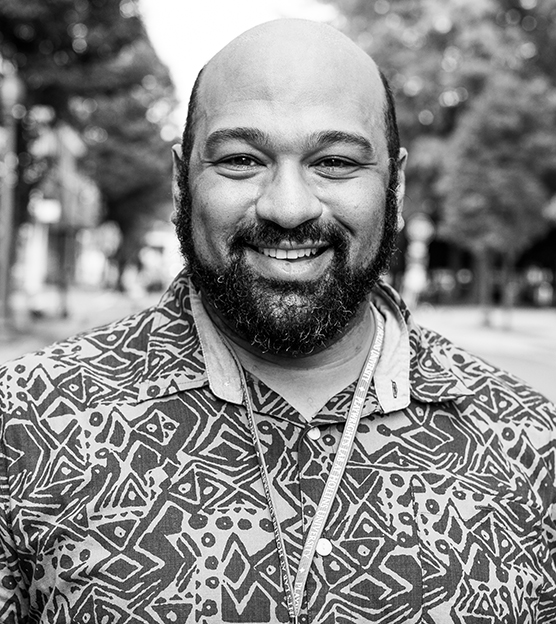 "The thing that draws me to Hollins is the fact that it is a tight-knit and small community. I think everyone can have a presence in a place like this. I think everyone has an impact, and I think we are able as a community to support one another in ways that I haven't seen in larger programs. I think it's very powerful and meaningful training."
Select link in Lower Single Testimonial block