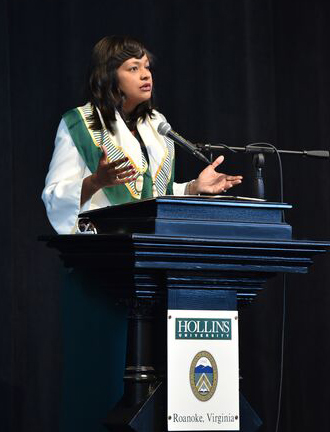 "All of us must do the work. All of us must begin now."
Select link in Lower Single Testimonial block
On June 19, 2020, then-President-elect Mary Dana Hinton shared this message with the Hollins community. In it, she noted that all institutions of higher learning have a duty to do important work facilitating and supporting diversity, equity, and inclusion. She then addressed Hollins' obligation directly:
At Hollins our call must not only be in reaction to recent events, but also to reconcile our institutional past with enslavement; to ensure all of our students – including the voices and concerns of students of color – are heard, seen, and valued, and feel safe on campus today; to create an environment of inclusive excellence that supports rigorous teaching and learning in the liberal arts tradition; and to develop a plan that guides our efforts to be an inclusive community. We must be accountable for equity regardless of what is happening in the world around us.
In September 2021, Hollins released and made public a Fall 2021 Inclusion Report (PDF). The goal of this report is to outline what the university was able to accomplish last academic year and to chart a continuing course forward "as we actively address the work of diversity, equity, and inclusion on our campus."
Prior to the release of this report, President Hinton had shared an initial findings and "key learnings" report in August 2020. An online-based format or a printer-friendly PDF version of this initial report are both publicly available. An update on that progress was provided in February 2021 (PDF).
Under Hinton and the new leadership of VP for Diversity, Equity, and Inclusion Nakeshia Williams, a Spring 2022 Inclusion Update (PDF) was shared in April.
The Spring 2023 Inclusion Report (PDF) highlights the many ways Hollins continues to address the critical work of ensuring diversity, equity, and inclusion for all members of the Hollins community.
This page will be continue to be updated regularly with additional announcements and to track progress made.

Inclusion Reports
The university has routinely released updates highlighting work done in pursuit of pursuing the goals laid out under President HInton's leadership from her earliest days. You can access all previous reports below.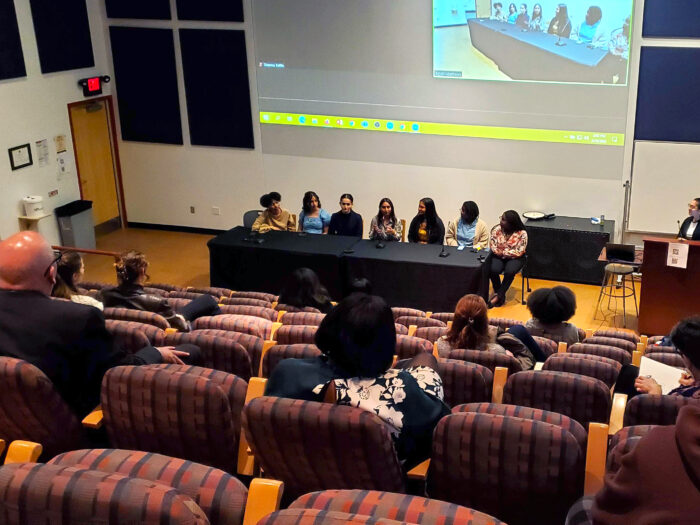 Conference
Take part in the conversation
Our annual Leading Equity, Diversity, and Justice Conference was first held in the summer of 2020 and continues today as an opportunity for members of our community to gather, learn, discuss, and reflect on ways we can make our campus and world a more equitable place.
More About Leading EDJ