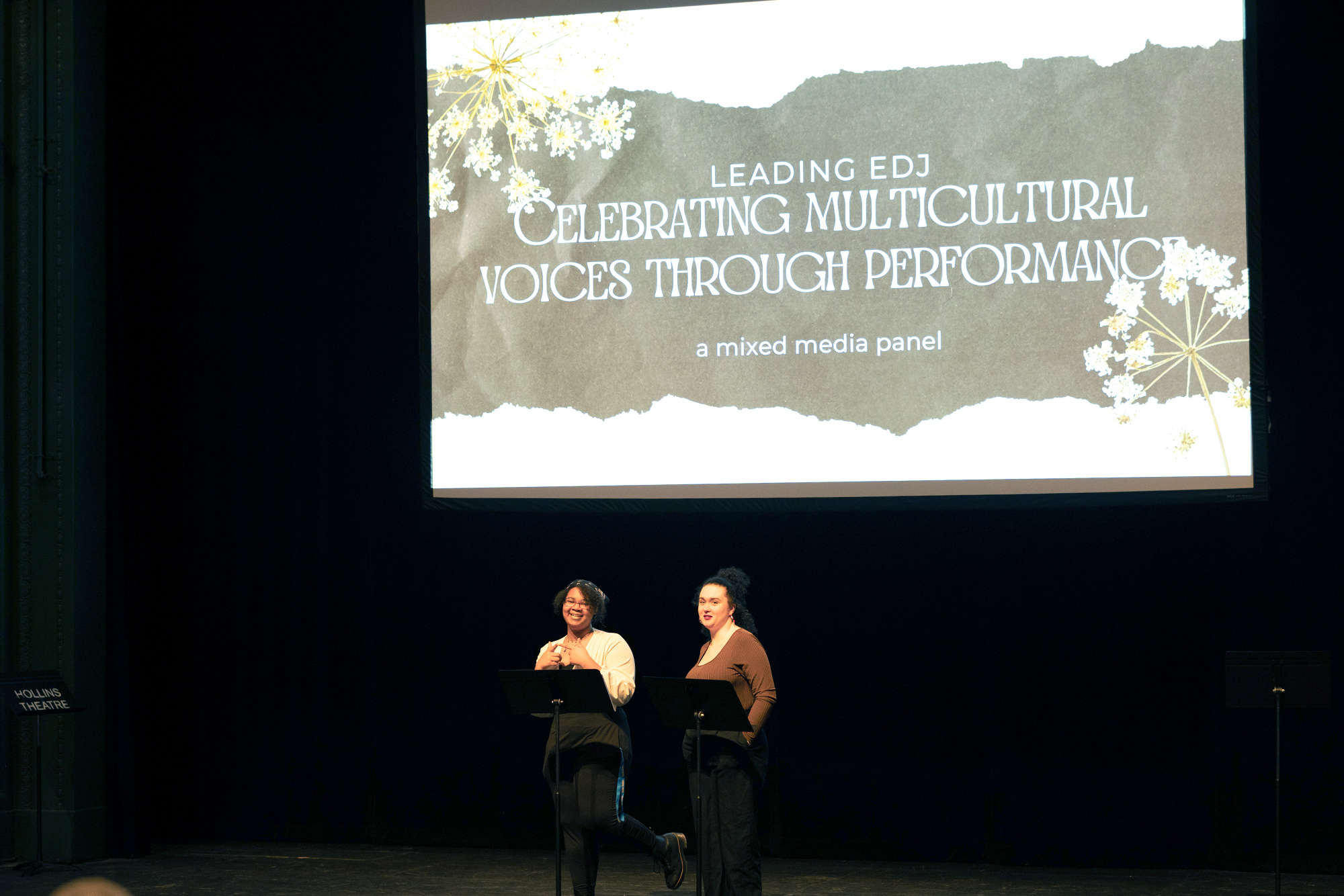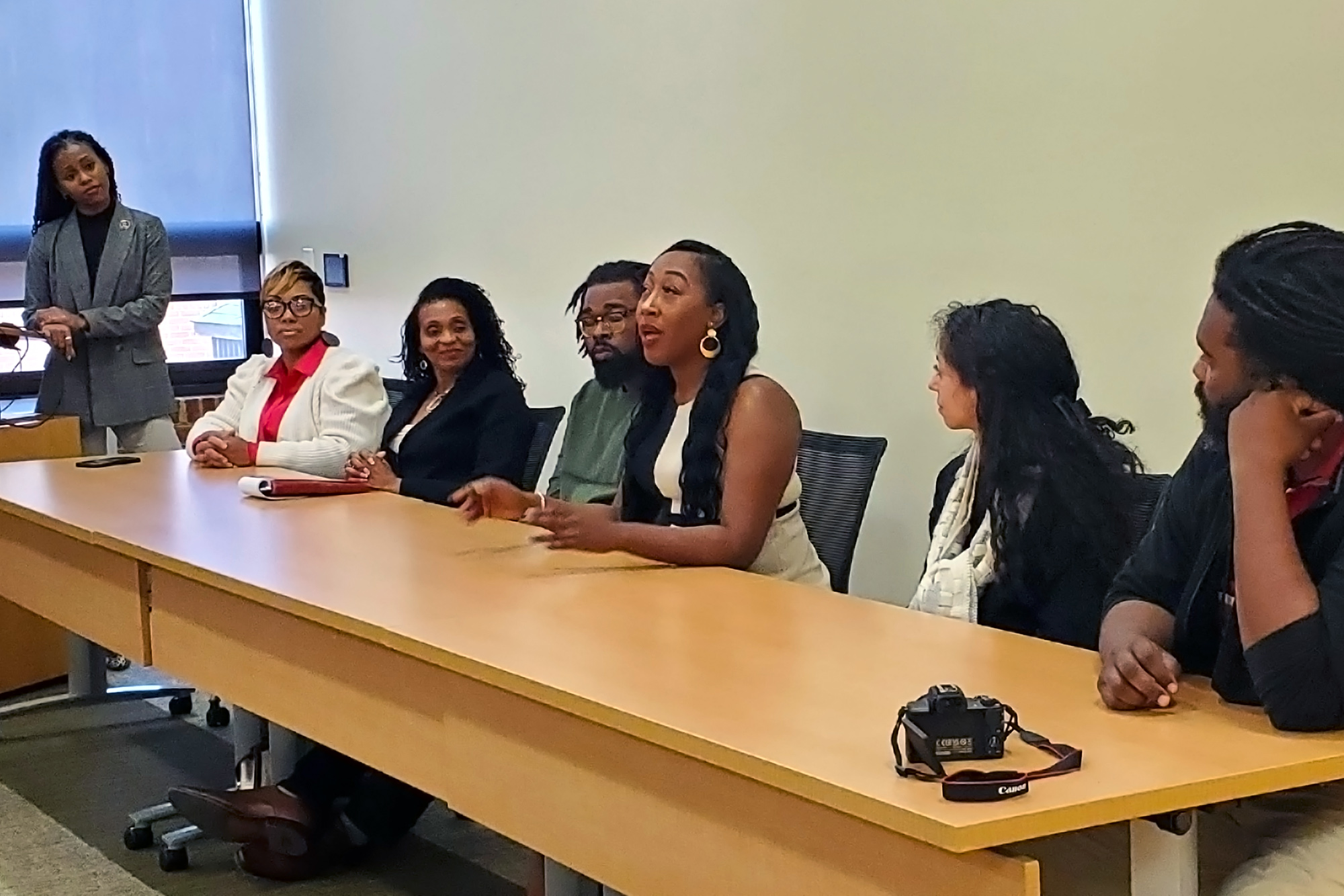 Leading EDJ was borne of a conversation in the summer of 2020 and developed into a diverse assortment of learning opportunities less than two months later, in October of 2020. The event energized and inspired the Hollins campus with over 30 session offerings created by students, faculty, and staff, as well as outside guests from the Roanoke and higher education communities.
Year Three Conference – February 23 & 24, 2023
Hollins' third annual Leading Equity, Diversity, and Justice (Leading EDJ) Conference took place on February 23 and 24, 2023. This year's conference theme was "Barriers and Bridges to Access" and featured two keynote speeches as well as 30 sessions across three session times on Friday, February 24.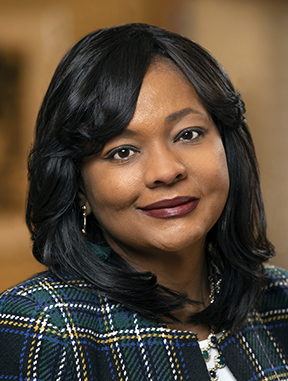 "Leading Equity, Diversity, and Justice Day aims to create an intentional and meaningful space for all of us to reflect, learn, and facilitate action toward making Hollins a more equitable and just community. This day will bring together members of our community and prominent local and national figures to learn from one another in various formats, both face-to-face and online."
Select link in Lower Single Testimonial block
Thursday, February 23, 2023: 7 p.m.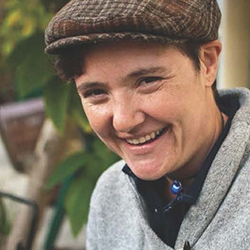 Dev Cuny '02 "Asserting Identity in the Workplace"; for students only
Cuny (they/them) is a nonbinary speaker, educator, chaplain, and restorative justice facilitator who works in multiple capacities to support young people at the intersection of oppression, trauma, and mental health. Breakout discussions will be on race/ethnicity, sexual orientation, gender identity, mental health, and disability.
Friday, February 24, 2022: 9:45 a.m.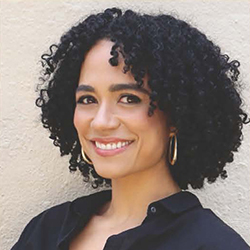 Keynote Speaker
Lauren Ridloff
A former Miss Deaf America, Ridloff is a Tony-nominated actor who has performed on Broadway in Children of a Lesser God, was a regular on the AMC series The Walking Dead, and became the first Deaf superhero in Marvel's worldwide hit, Eternals.
Lauren Ridloff's appearance arranged through Gotham Artists.
Following the morning keynote, beginning at 11 a.m. and running through the afternoon, the campus community and alumnae/i are invited to participate in three sessions of your choice from a diverse range of 30 offerings that incorporate Hollins student, faculty, staff, and alumnae/i presenters as well as several from outside experts.
Conference Program and Schedule PDF
Year Two Conference – February 24 & 25, 2022
What began in the 2020-21 academic year as Leading EDJ Day evolved into a two-day conference in its second year, with keynote speakers scheduled the evening of Thursday, February 24, and during the day on Friday, February 25. Theme for 2022 was "Equity, Accessibility, Identity."
Conference Program PDF
Over 400 attendees participated in 37 virtual and in-person sessions united around this year's theme of "Equity, Accessibility, and Identity." Session topics ranged from "Broaching: Confronting the Uncomfortable Conversations in Systemic Racism" and "Examining Residential Segregation: Where You Live Determines Your Health and Quality of Life" to "Talking Back to Dad: Developing Pedagogies to Discussing Hard Questions in the Classroom and Community" and "Cultivating Inclusive Friendships: Real Diversity, Equity, and Inclusion Starts in Our Social Circles." Session leaders included current students and faculty as well as alumnae/i and guest activists and experts from the community at large.
Resources
The following resources have been curated by the Wyndham Robertson Library staff: