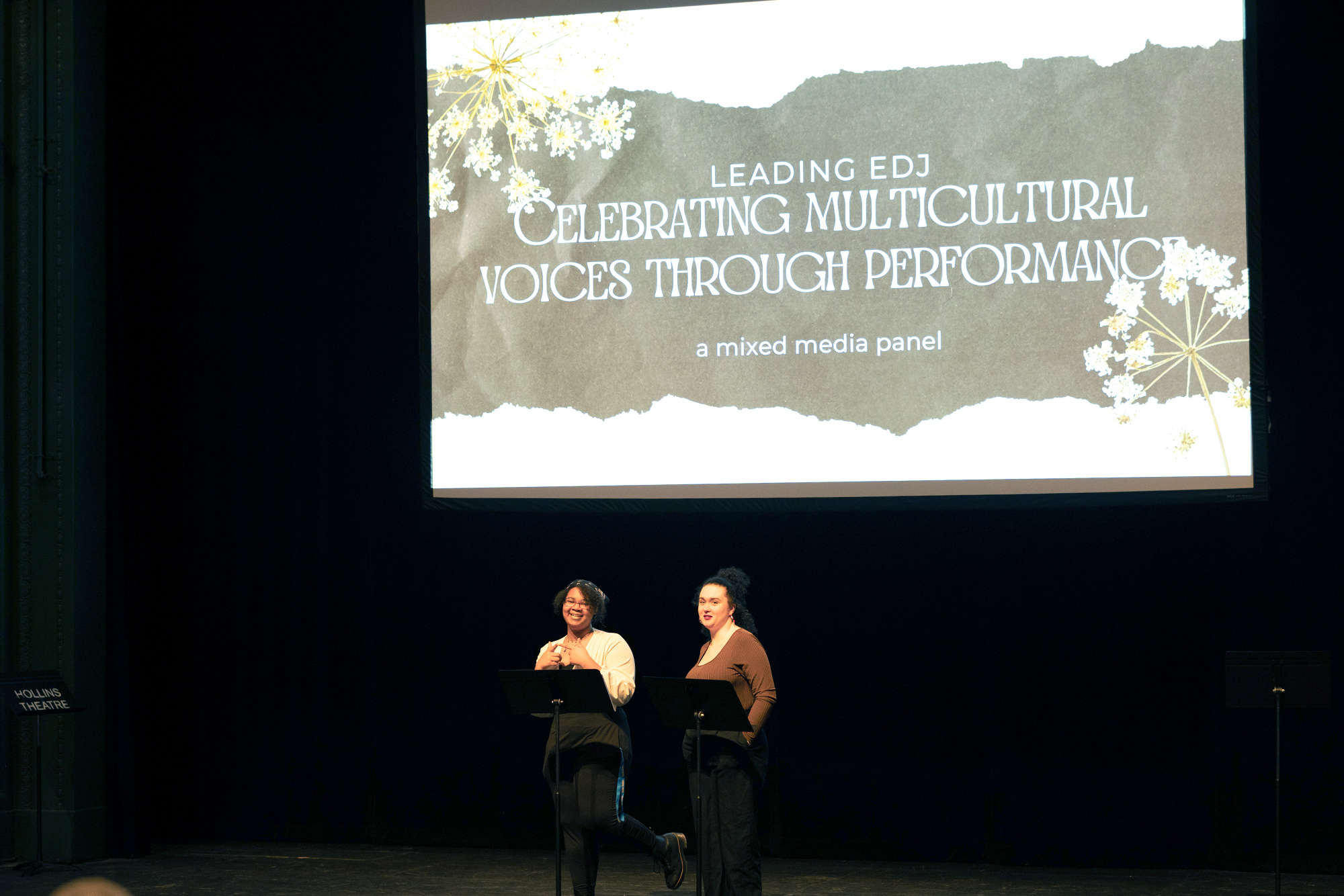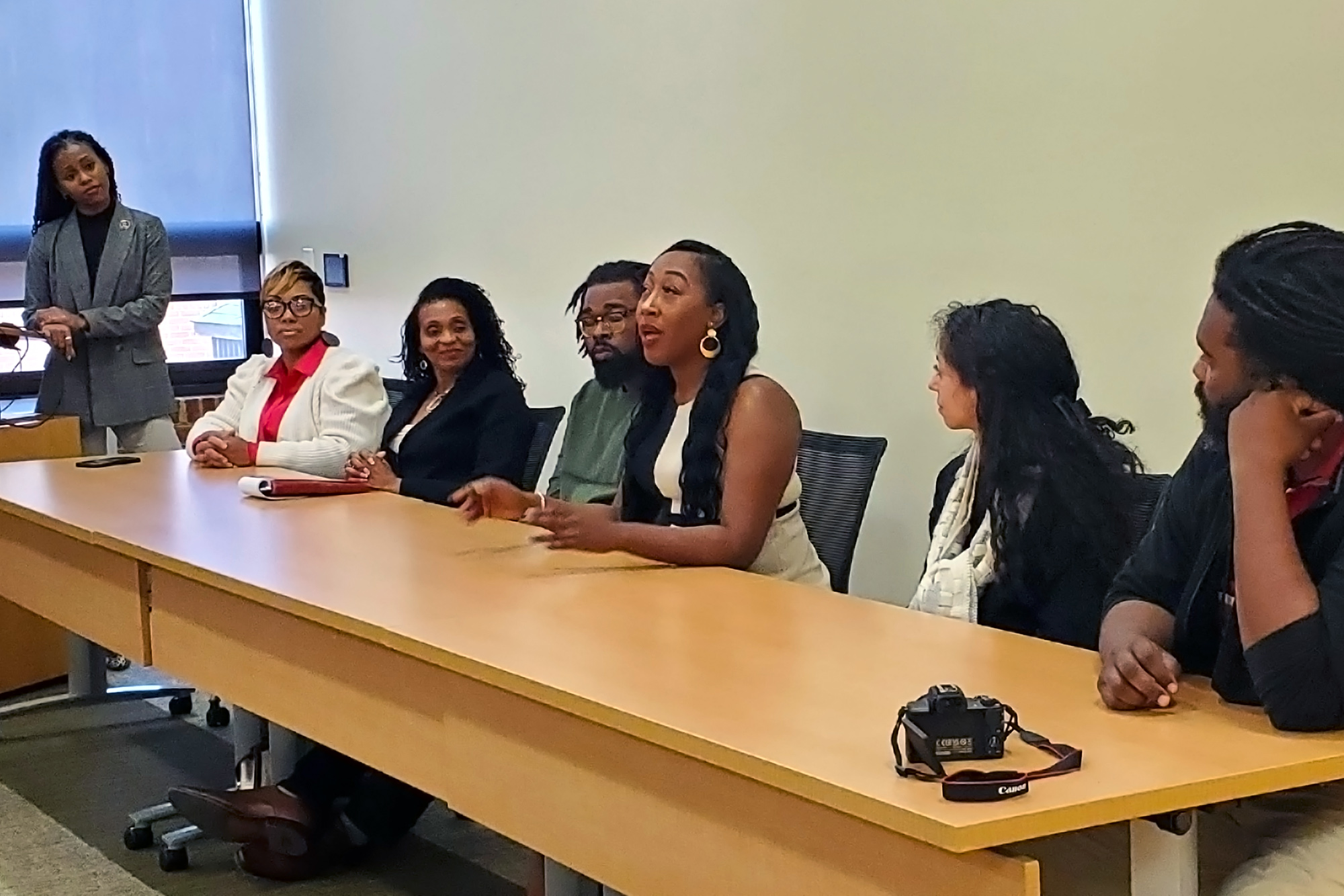 Leading EDJ was borne of a conversation in the summer of 2020 and developed into a diverse assortment of learning opportunities less than two months later, in October of 2020. The event energized and inspired the Hollins campus with over 30 session offerings created by students, faculty, and staff, as well as outside guests from the Roanoke and higher education communities.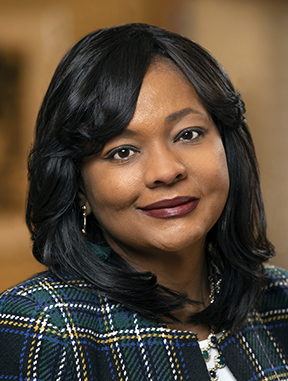 "Leading Equity, Diversity, and Justice Day aims to create an intentional and meaningful space for all of us to reflect, learn, and facilitate action toward making Hollins a more equitable and just community. This day will bring together members of our community and prominent local and national figures to learn from one another in various formats, both face-to-face and online."
Select link in Lower Single Testimonial block
2024: The Heart of Social Justice
Hollins' fourth annual Leading Equity, Diversity, and Justice (Leading EDJ) Conference will take place on February 15 and 16, 2024. This year's theme will be "The Heart of Social Justice" and will feature a special movie screening on Thursday night, February 15, and two keynote speakers plus over a dozen sessions across two session times on Friday, February 16.
Thursday, February 15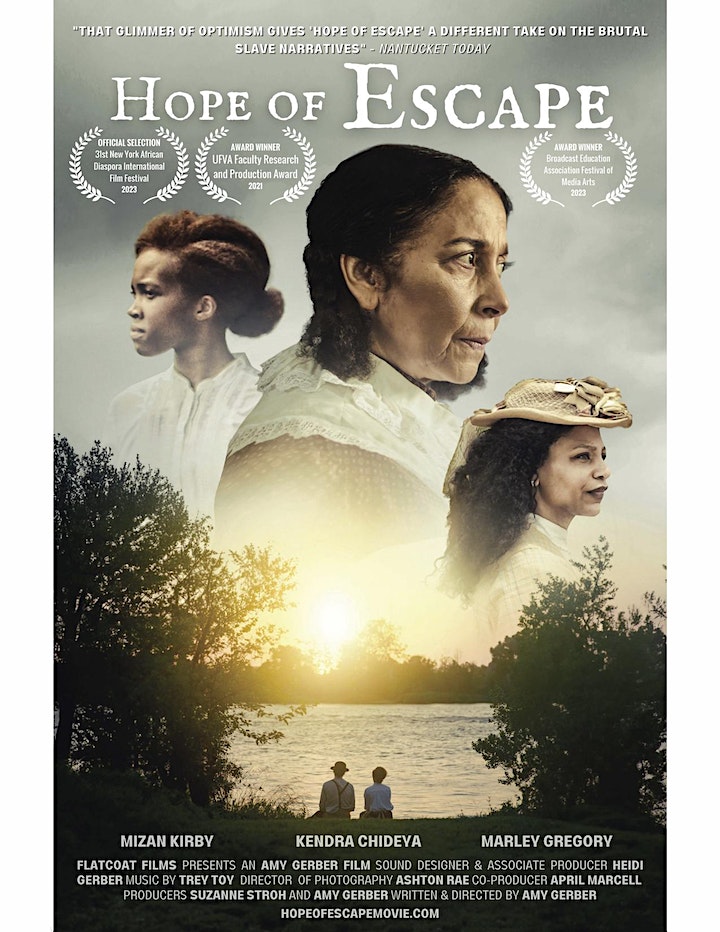 Special Movie Presentation: "Hope of Escape"
A special screening of the film "Hope of Escape" will take place at the historic Grandin Theatre in Roanoke on Thursday evening, February 15. More details will be provided in January 2024.
Associate Professor and Chair of the Hollins Film Department Amy Gerber-Stroh wrote and directed the film, based on a true story that follows the incredible journey of an enslaved mother and daughter who must escape before they are sold and separated forever. Their only hope is to connect with their free relatives in the North and convince the most powerful abolitionists of their time to help them.
Gerber-Stroh has written and directed independent films for over 30 years. Her films have won honors at numerous national and international film festivals.
Friday, February 16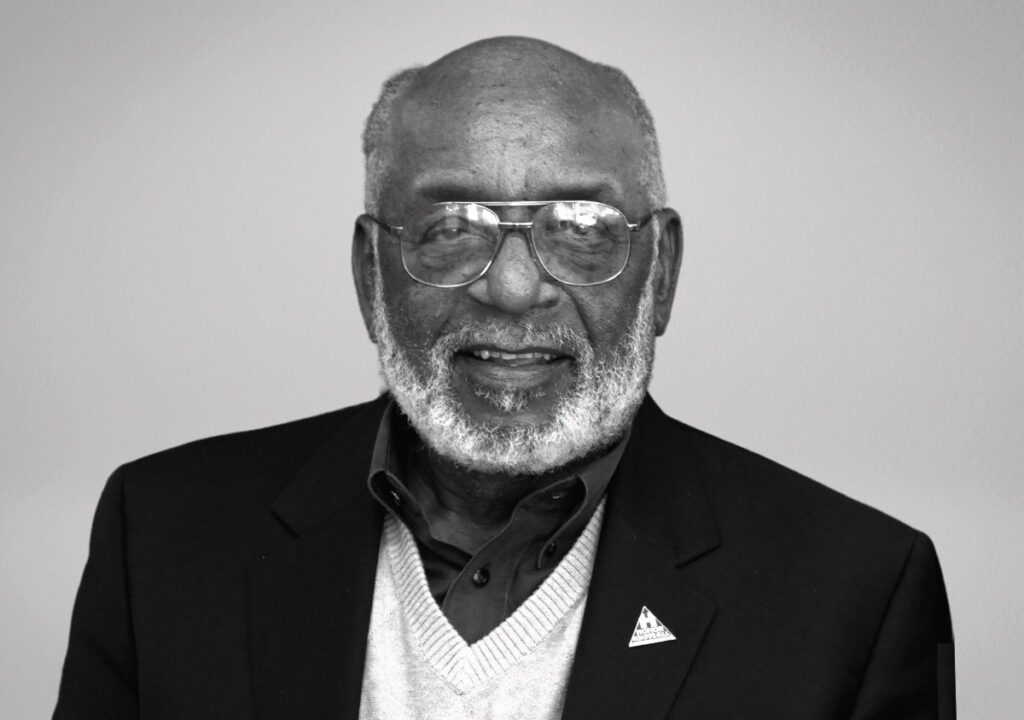 Keynote Speaker: Lloyd Hackley
Lloyd Vincent Hackley was born and educated in Roanoke's Black community. After enlisting in the Air Force at 17, he rose through the enlisted ranks to non-commissioned officer status before earning a commission as an officer. All four of his academic degree levels — associate's, bachelor's, master's, and Ph.D. — were completed while he was on active duty and were funded by Air Force "Scholarships." He graduated magna cum laude from Michigan State University's Honors College and earned his doctorate in International Relations at the University of North Carolina at Chapel Hill. He is a member of Phi Beta Kappa, Phi Kappa Phi, and Pi Sigma Alpha Scholastic Honor Societies.
As president and CEO of Hackley and Associates, he has taught in or conducted personally more than 6,000 seminars, workshops, and lectures, from elementary schools to colleges, government agencies, and major corporations, across 32 states and overseas.
Hackley and Associates conducts seminars, workshops and lectures in ethics, character, leadership, and community development. Although they work with businesses, universities, governmental agencies, and public service establishments, their primary target groups are those entities that work with children: parents, teachers, administrators, churches, colleges, child service entities, and other organizations. Their principal concern is to assist community elements in their efforts to improve academic and behavioral outcomes for all children, especially poor and minority children.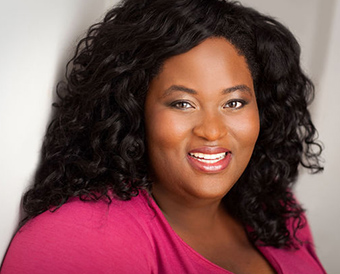 Keynote Speaker: Helena Brown '12

Lauded as having a "stunningly large round sound," as well as a "steely, velvety" timbre, American soprano Helena Brown '12 is quickly distinguishing herself as a force of nature for the international stages. Recently, Helena made her role debuts as Lucia in Terence Blanchard's Champion at the Metropolitan Opera, Mrs. Dickson in Ricky Ian Gordon and Lynn Nottage's Intimate Apparel at Lincoln Center Theater, Sieglinde in Die Walküre with Miami Wagner Institute, among many others.
Helena has numerous awards and accolades such as the Top Prize, Robert Lauch Award from the Wagner Society of New York, the Sergio Franchi Award in the Deborah Voigt/Vero Beach Opera Competition, and more.
Helena holds a master's degree from Manhattan School of Music as well as a bachelor's degree in music, Summa Cum Laude, from Hollins University where she also studied arts management and theatre.
---
2023 Conference: Barriers and Bridges to Access
Hollins' third annual Leading Equity, Diversity, and Justice (Leading EDJ) Conference took place on February 23 and 24, 2023. The year's conference theme was "Barriers and Bridges to Access" and featured two keynote speeches as well as 30 sessions across three session times on Friday, February 24.
---
2022 Conference: "Equity, Accessibility, Identity"
What began in the 2020-21 academic year as Leading EDJ Day evolved into a two-day conference in its second year, with keynote speakers scheduled the evening of Thursday, February 24, and during the day on Friday, February 25. Theme for 2022 was "Equity, Accessibility, Identity."
Over 400 attendees participated in 37 virtual and in-person sessions united around this year's theme of "Equity, Accessibility, and Identity." Session topics ranged from "Broaching: Confronting the Uncomfortable Conversations in Systemic Racism" and "Examining Residential Segregation: Where You Live Determines Your Health and Quality of Life" to "Talking Back to Dad: Developing Pedagogies to Discussing Hard Questions in the Classroom and Community" and "Cultivating Inclusive Friendships: Real Diversity, Equity, and Inclusion Starts in Our Social Circles." Session leaders included current students and faculty as well as alumnae/i and guest activists and experts from the community at large.
Resources
The following resources have been curated by the Wyndham Robertson Library staff: