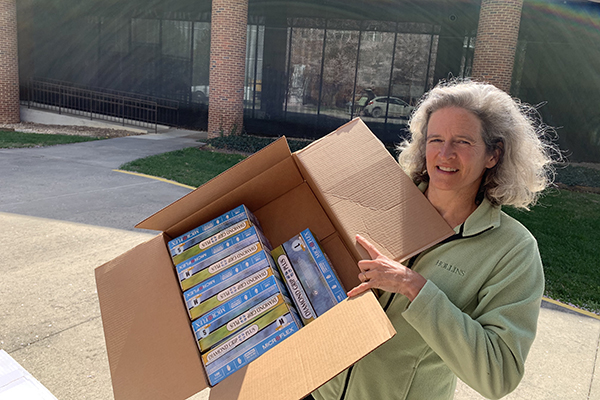 The biology and chemistry departments at Hollins University are pitching in to help a local medical center during its response to the COVID-19 pandemic.
The departments are donating 7700 examination gloves (77 boxes) to Carilion Clinic in answer to the health care organization's request for donations of personal protective equipment and other surplus medical supplies from community organizations, corporations, and individuals to help protect staff and patients.
Professor of Biology Renee Godard is delivering the gloves to Carilion's Roanoke drop-off center at Tanglewood Mall on Friday, March 27. Carilion has also established drop-off locations in Franklin County, Giles County, Lexington, the New River Valley, and Tazewell County. Questions about donations may be directed to PPE_Donations@carilionclinic.org.
Based in Roanoke, Carilion Clinic features a comprehensive network of hospitals, primary and specialty physician practices, and other complementary services to provide care to nearly one million Virginians.
Photo: Professor of Biology Renee Godard carries one of the 77 boxes of examination gloves the Hollins biology department is donating to Carilion Clinic.