Hollins University's graduate programs in children's literature and illustration have received valuable exposure at one of global publishing's premier events.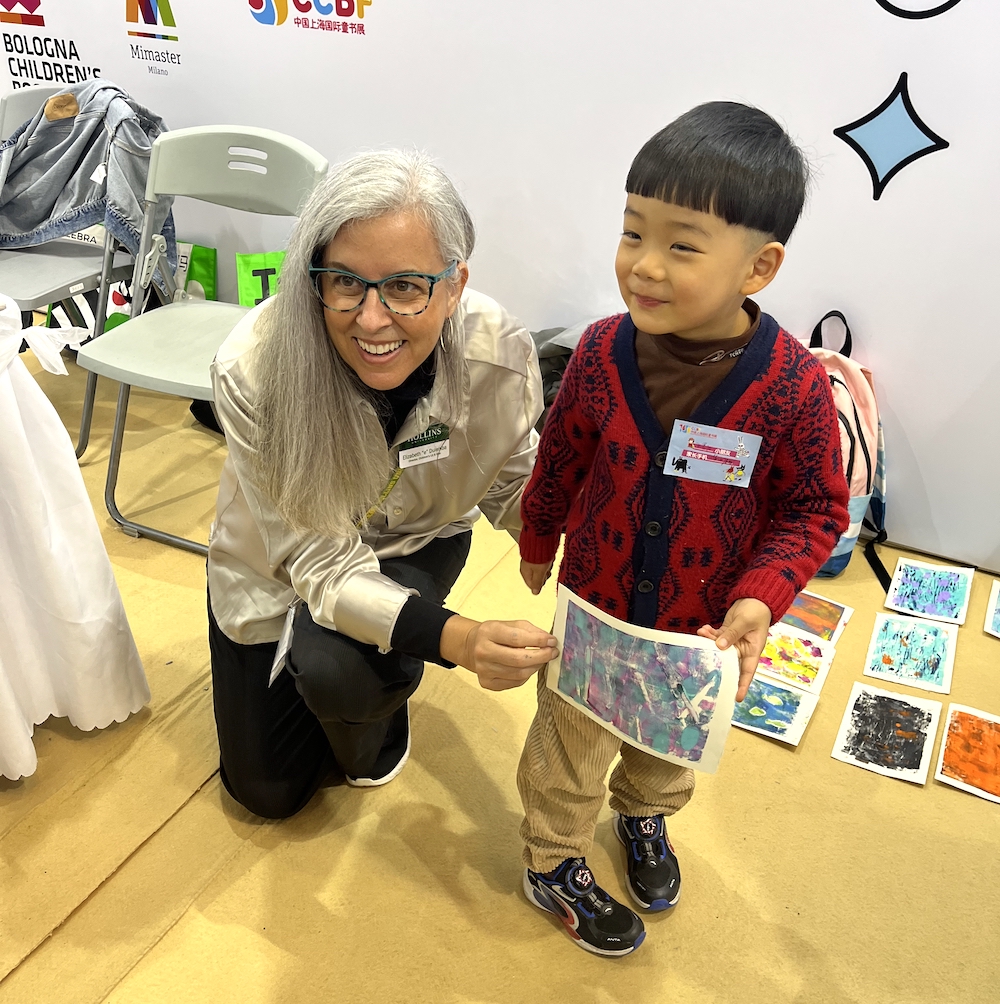 In November, Program Director Elizabeth Dulemba attended the 2023 China Shanghai International Children's Book Fair (CCBF), a major venue for the children's book industry and the most prominent fair devoted exclusively to books and content for children in the Asia Pacific region. Featuring 478 domestic and international exhibitors from 25 countries and territories, the 10th edition of CCBF drew more than 42,000 visitors from around the world and presented over 30,000 new titles.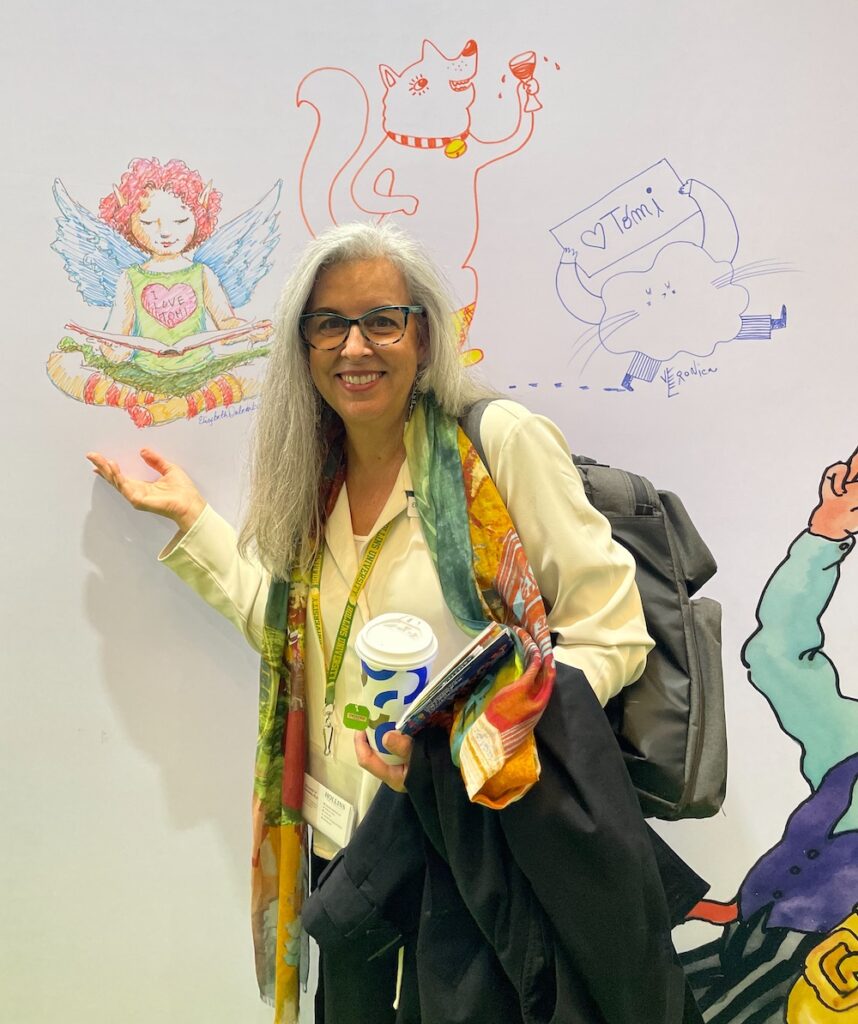 "I am passionate about children's books and the business and academia surrounding them," Dulemba explains. The fair represented "a rare opportunity to encounter a high concentration of budding children's book writers and illustrators" and talk about what Hollins can offer them.
"We recently expanded our popular graduate summer sessions-only M.F.A. program in children's book writing and illustrating to include a year-round option, which opens the door for international students to acquire visas to enroll full-time. Hollins is the only university to offer this combined writing and illustrating graduate degree in the U.S.; hence, I traveled to China to help spread the word."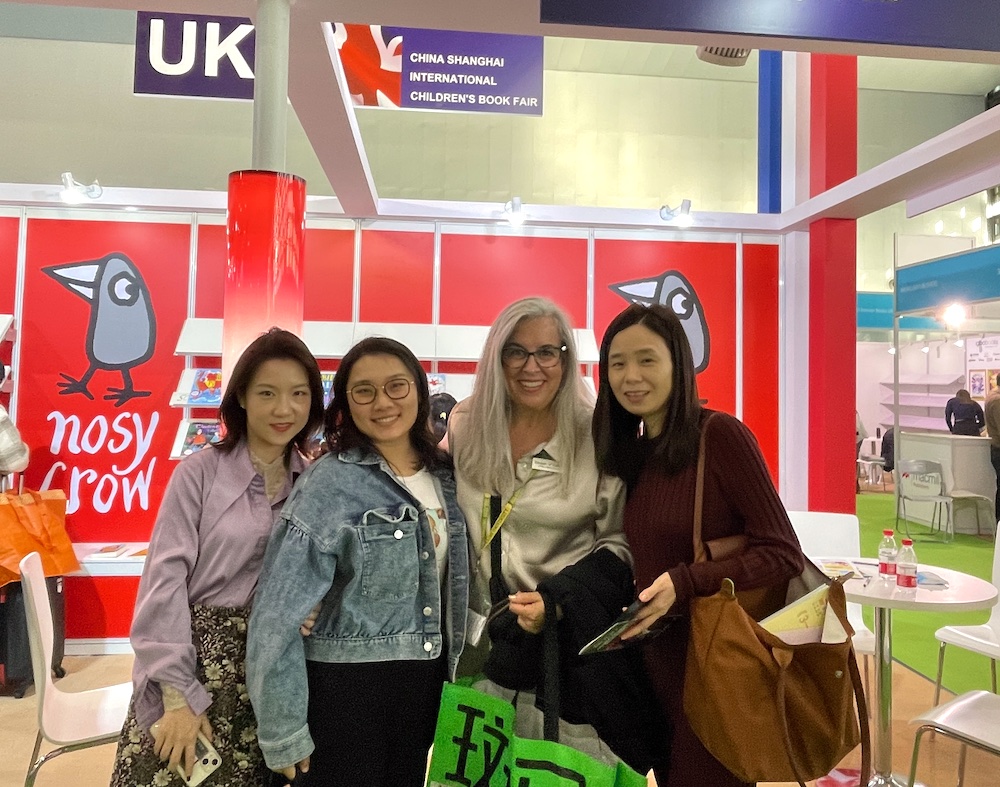 During the first day of the fair, Dulemba spoke with several promising illustrators while offering on-the-fly portfolio reviews and handing out information about the graduate programs at Hollins. Subsequently, she met up with her friend Yaxi Wang, who teaches at China Jiliang University in Hangzhou. Wang was instrumental in securing Dulemba's official invitation to China from the university dean that in turn helped pave the way for her to get the necessary travel visa.
"When Yaxi joined me, we really hit our stride," Dulemba says. "CCBF chose 100 illustrators to feature their work and wares in a designated market area, and Yaxi initiated conversations in Chinese with all of them at their individual tables. It took the better part of two days, but I felt very positive about the interest we received and the reach we achieved."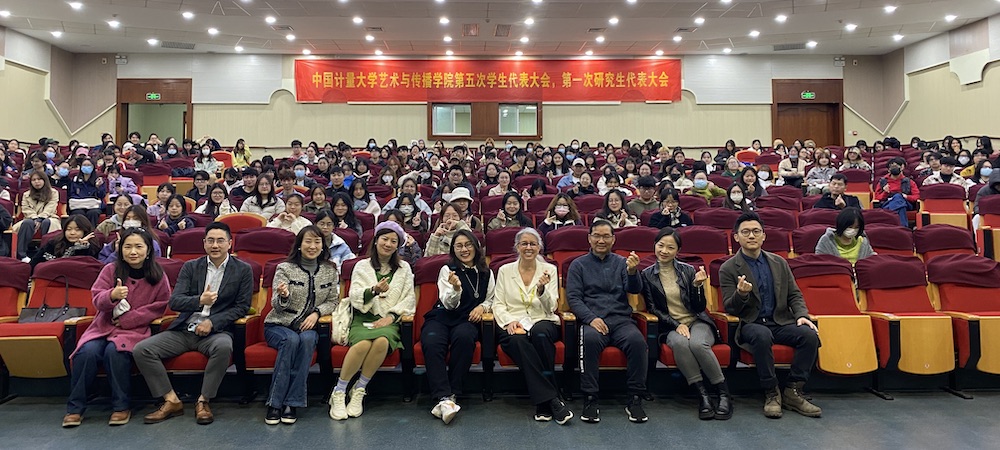 Dulemba is also grateful to Ivan Canu and Giacomo Benelli, who originated the Illustrators Survival Corner (ISC) at the Bologna Children's Book Fair in Italy and brought the concept to CCBF. "I knew there would be a concentration (at CCBF) of creators of Asian children's literature in one place, and with the ISC, the concentration became even more specific. Ivan and Giacomo created ISC as a destination to help up-and-coming illustrators be discovered and support them with their craft, and they were very open to me talking to attendees and sharing information."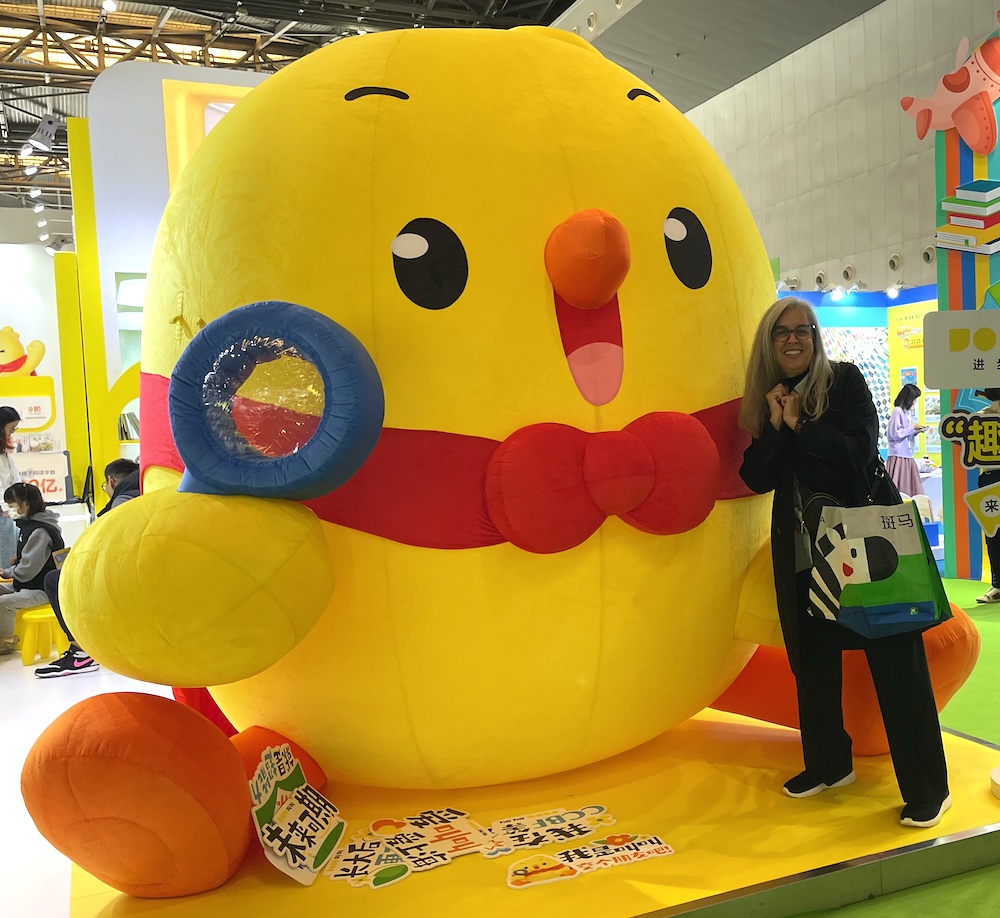 Another highlight of the visit for Dulemba was a request to speak to undergraduate students at China Jiliang University's College of Art and Communication. "Yaxi, the dean, and I decided that I would discuss the keys to understanding how picture books work based on basic principles of design. More than 300 students attended my talk. A third of them are seriously considering graduate school, and a strong percentage of those are likely considering studying children's books."
Dulemba considers the China trip "an enormous success as far as outreach for Hollins is concerned. Graduate school for illustrators (and in general) is taken very seriously in Chinese culture. It's my belief that the more we get Hollins' name out to this community, the more our program will become a viable and respected option for this large and serious market."
With promises of potential lectures at three or four university illustration programs in and around Shanghai, Dulemba hopes to return to CCBF next year.
Visit Elizabeth Dulemba's blog to see more images and details from her trip to Shanghai.