Board of Trustees, 2022-23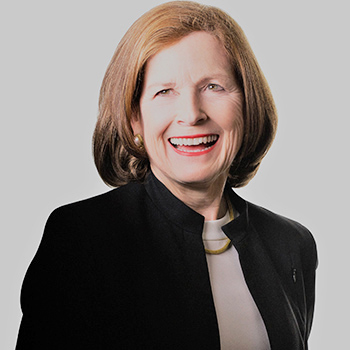 Patricia Thrower Barmeyer '68
Atlanta, Georgia
A history major at Hollins, Barmeyer graduated cum laude from Harvard Law School. After clerking for a federal district court judge, she began practice with the State of Georgia Attorney General's office, where she litigated landmark environmental issues. In 1990 she joined the firm of King & Spalding, where she has focused on the environmental permitting of controversial projects and the litigation that is often part of the process of bringing these projects to completion. She has been ranked by Chambers USA Leading Lawyers for Business as the top environmental lawyer in Georgia since 2006.
Barmeyer is currently active with the Trust for Public Land. She has been involved as well with legal services organizations, including the Georgia Legal Services Foundation and the Atlanta Volunteer Lawyers Foundation. She is a recipient of the Hollins Distinguished Alumnae Award.
---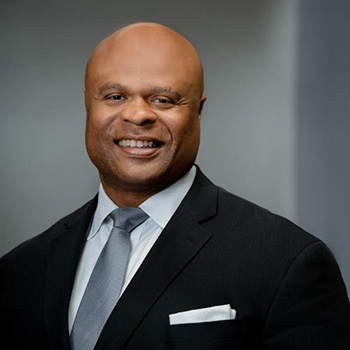 LaRoy Brantley
Boston, Massachusetts
LaRoy Brantley joined Meketa Investment Group in 2017 and has over 20 years' experience in the investment industry, in the role of portfolio advisor and consultant. A managing principal of the firm, his consulting work includes investment policy design, asset allocation modeling, public markets manager due diligence, and fund performance analysis, among others. Brantley serves as a cochair of the firm's Emerging and Diverse Manager Committee and as a member of the Investment Policy, Endowment, & Foundation, and Diversity Leadership Committees.
Prior to joining the firm, Brantley was a managing director at Cambridge Associates, where he provided investment guidance to endowments, foundations, pension funds, and high net worth families. Before working at Cambridge Associates, Brantley worked as an investment banker at Adams, Harkness, & Hill helping to structure capital market deals for technology companies. Before attending business school, he spent seven years as a classics instructor at the Roxbury Latin School. Brantley has served for close to two decades on the Investment Committee for the $100 billion Massachusetts Pension Reserves Investment Management's ("Mass PRIM) pension portfolio. He also just completed a decade‑long term of service as treasurer and on the Board of Trustees for the Edward Brooke Charter Schools located in Boston, MA.
Brantley holds a B.A. in classical languages from Amherst College (1984), and an M.B.A. in finance from the Massachusetts Institute of Technology Sloan School of Management (1999).
---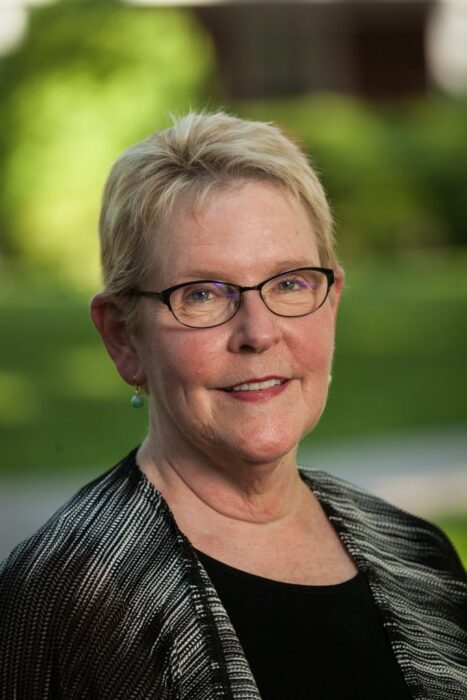 Callie V. (Ginny) S. Granade '72
Bay Minette, Alabama
Granade is a Senior United States District Judge for the Southern District of Alabama in Mobile, nominated by President George W. Bush in 2001. Other highlights of her distinguished career in law include joining the U.S. Attorney's Office for the Southern District of Alabama in 1977 as that district's first female Assistant U.S. Attorney. In 1990, she was promoted to Chief of the Criminal Division of the U.S. Attorney's Office, and from 1997 to 2001, she served as First Assistant U.S. Attorney in the Southern District of Alabama, supervising both the legal and administrative operations of the U.S. Attorney's Office.
A native of Lexington, Virginia, Granade has been a Fellow of the American College of Trial Lawyers since 1994 and was Alabama's first female Fellow. She has served as an instructor of criminal trial and grand jury practice at the Department of Justice's Attorney General's Advocacy Institute.
---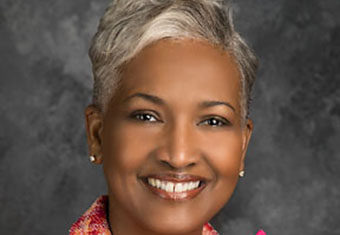 Rev. Dr. Cynthia Hale '75
Decatur, Georgia
Hale is founder and senior pastor of Ray of Hope Christian Church in Decatur, Georgia. She has been recognized nationally and internationally for her leadership, integrity, and compassion during her distinguished career in the ministry. Hale presently serves as the chairperson of the IC3 Board, president of the Hampton University Ministers' Conference, and is a member of the Board of Visitors of the Divinity School at Duke University, United Negro College Fund (UNCF) NFI Advisory Council, and the Welcome U.S. Council.
Hale holds a Master of Divinity degree from Duke University and a Doctor of Ministry from United Theological Seminary. In 2010, she authored her first book, I'm a Piece of Work: Sisters Shaped by God.
---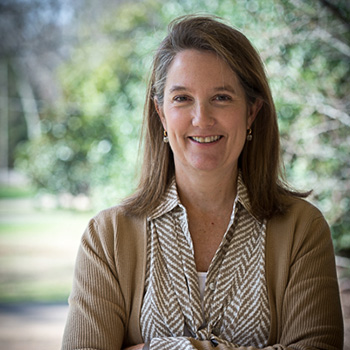 Lucy Davis Haynes '84
Nashville, Tennessee
Lucy Davis Haynes '84 began her marketing career in Memphis at Schering Plough and later The Promus Companies (Hampton Inn) in brand management. She moved to Nashville in 1994 and worked in sales and sales training for Worth New York for 28 years. She told the Vanderbilt Owen School of Business for an article in 2009 that the "sales job (was meant) to be something of a timeout, a way to keep her hand in the business game as she relocated to Nashville while pregnant with twins." More than 30 years later, she is still selling. Haynes currently works as a stylist for three luxury fashion companies (Lafayette 148 New York, Anatomie, and shortyLOVE) in the luxury direct to consumer market. Haynes received a B.A. in economics from Hollins and her M.B.A. from Vanderbilt University in 1988.
Haynes has served on the Alumnae Board two separate terms (1998-2000, 2007-2008). She currently sits on the Nashville Public Library Foundation Board, the Nashville Public Radio Board, and the Montgomery Bell Academy Board of Trust. Past volunteer roles include: MBA Mother's Club President, Antiques and Garden Show Chair, Frist Gala Chair, Junior League Show House Chair, and the Women's Fund Board. She and her husband Jeff live in Nashville and have four adult children, Campbell, Benjamin, Furman, and Carrie.
---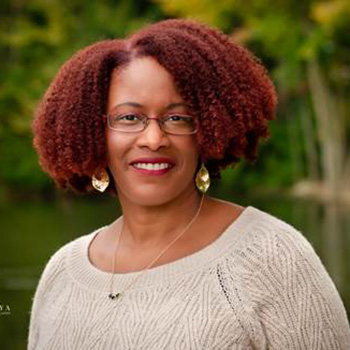 Antoinette Hillian '00
Shaker Heights, Ohio
Antoinette Hillian '00 majored in biology and minored in mathematics. While at Hollins, she was on the volleyball team, was Spinster co-chair, and studied abroad at the University of Limerick in Ireland. In 2001, she moved to Cleveland, Ohio and went on to receive a Ph.D. in genetics from Case Western Reserve University. After graduating, she completed a 3-year post doctoral fellowship at the Cleveland Clinic. She started on a new career path in clinical research operations as a clinical research specialist at University Hospitals Seidman Cancer Center. She currently works as Clinical Scientist for ExecuPharm where she is responsible for monitoring safety data for a kidney cancer therapy trial.
She has is thankful for the opportunity to have attended Hollins and as such has always been dedicated to giving back to Hollins. She has served as Reunion co-chair, class reporter, been a panelist for the Career Connection Conference (C3), and served on the Transgender Policy Task Force; she is currently co-chair of the Cleveland Alumnae chapter. Since 2016, she has been a member of the Hollins Alumnae Board of Directors and currently serves as President. She is committed to helping support and increase engagement along all Hollins alumnae/i. She lives in Shaker Heights with her husband, Nate, and their 3-year old son, Harrison. In her free time, she enjoys gardening, reading, and exploring her community.
---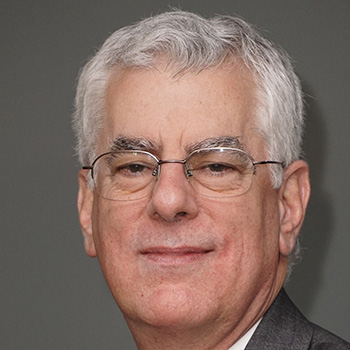 Paul Hollingsworth
Vienna, Virginia
Hollingsworth has been an intelligence advisor for the international energy company bp since 2014. He previously served for 27 years in the CIA, including eight years on three overseas tours, a rotational assignment at the FBI, and two years as a special assistant for national security affairs on the NCS staff under President Barack Obama.
A 1977 graduate of Georgetown University with a B.A. in Catholic theology, Hollingsworth also holds a Ph.D. in Byzantine and Medieval Slavic Studies from the University of California – Berkeley. Married with three children, his daughter, Anna, is a member of Hollins' class of 2022.
---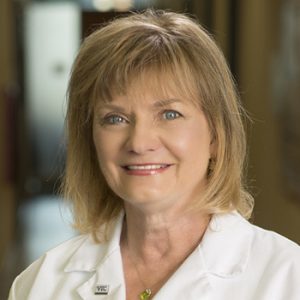 Cynda Ann Johnson
Roanoke, Virginia
Cynda Ann Johnson M.D. M.B.A., retired at the end of 2018 after having served for 12 years at president and founding dean of the Virginia Tech Carilion School of Medicine. She created every aspect of the school from the design of the building to the curriculum. Highlights of her tenure include fulfillment of all accreditation standards on the first attempt, and graduation of six classes, all matching to competitive residency programs. Previously she was dean at East Carolina School of Medicine; chair of family medicine at University of Iowa School of Medicine; and long-time faculty and residency director at University of Kansas Medical School.
As a family doctor her special interests were maternal-child health, including obstetrics and outpatient gynecology, about which she wrote two editions of a medical textbook. She was the first woman chair/president of several national organizations including the American Board of Family Medicine and the American Board of Medical Specialties.
She received her B.A. in German with Honors from Stanford University, her medical doctorate from UCLA, and M.B.A. from the University of Missouri at Kansas City.
---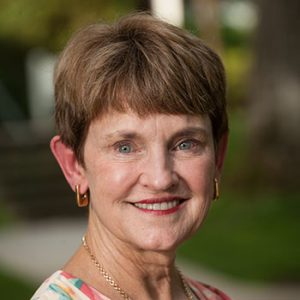 Mary Terrell Joseph '66
Baton Rouge, Louisiana
A political science major, Joseph earned a J.D. from Louisiana State University in 1970. She was the first woman invited to practice with a large law firm in Baton Rouge, and has amassed more than 40 years of experience in the area of collections and creditors' rights. Joseph was recognized with the Lawyer Monthly's 2015 Women in Law award and received the Crystal Gavel award from the Louisiana State Bar Association. She has been ranked in The Best Lawyers in America and Louisiana Super Lawyers for banking law.
Joseph's work as a volunteer includes membership on the Hollins Alumnae Association Board of Directors and extends to service on numerous other boards: the Louisiana Foundation for Excellence in Public Broadcasting, the Baton Rouge Area Foundation Executive Committee, and the LSU Museum of Art. She previously served as president of the Rotary Club of Baton Rouge (the 6th largest club in the world) and a chair of the United Way Campaign and Board. Joseph is a recipient of the Hollins Distinguished Alumnae Award.
---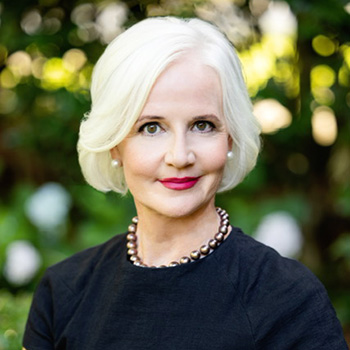 Leslie Dunne Ketner '84
Greensboro, North Carolina
Ketner enjoyed a 33-year career as a marketing and publishing executive, working with venerable companies that include Southern Progress, then a division of Time, Inc., and Meredith Corporation. She enjoyed the privilege of writing and editing for titles that include Traditional Home, Southern Accents, Window & Wall Ideas, and more. In her retirement, she continues her passion for interior design through freelance writing. She has also produced a couple of stories for Garden & Gun. A believer in the adage "first you learn, then you earn, then you return," Ketner is an active advocate for affordable housing in Greensboro, North Carolina. She has also served on local and national boards including The Weatherspoon Museum at UNCG and Theodore Roosevelt Conservation Partnership.
---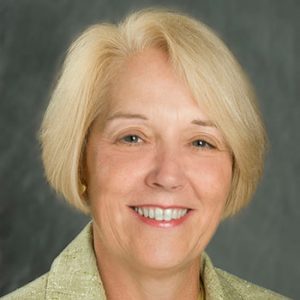 Sandra Kiely Kolb '70
Shaker Heights, Ohio
Kolb's banking career spanned 32 years, starting at Bankers Trust Company, NYC where she trained and served as a commercial lender. This was followed by 25 years at National City Bank (now PNC) in various senior management positions.
With a passion for the non-profit sector, Sandra has served on numerous boards including as a founder and chair of St. Luke's Foundation, a hospital conversion foundation, and chair of the Cleveland Play House, the nation's first regional theatre. Currently, she is chair of ideastream, Northeast Ohio's public media organization. Other commitments include chairing the Shaker Heights Civil Service Commission and treasurer of Church of the Saviour Foundation.
---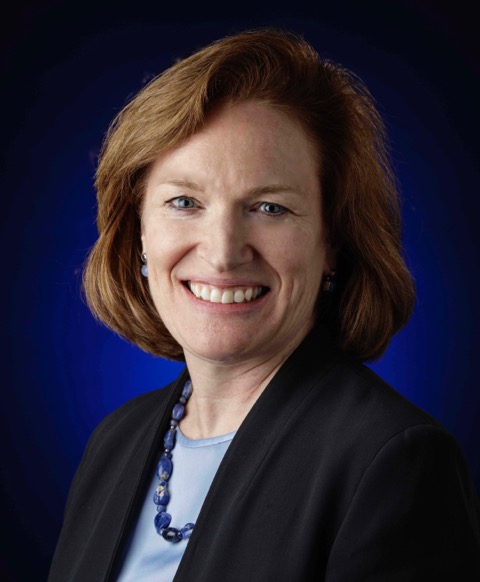 Elizabeth Brownlee Kolmstetter '85
Arlington, Virginia
Kolmstetter holds a Ph.D. and M.S. in industrial and organizational psychology from Virginia Tech and has pioneered numerous innovative talent management programs across eight federal agencies. She has excelled in male-dominated agencies such as the FBI, ODNI, and CIA and currently works for NASA as the director of Talent Strategy and Engagement in Washington, D.C. Her efforts have contributed to NASA being named the Best Place to Work in government and she was recently recognized with NASA's 2020 Outstanding Leadership Medal.
After 9/11, Kolmstetter was tapped to help start the new Transportation Security Administration. She was directly responsible for establishing and managing the standards and hiring system that resulted in the largest civilian workforce mobilization in U.S. history. In 2007 she was named a fellow for the Society of Industrial and Organizational Psychology, one of only two currently serving in the federal government. Kolmstetter has served on several nonprofit boards and is the recipient of Hollins' Distinguished Alumnae Award and Hollins' Honoris Causa.
Kolmstetter's mother is former Hollins president, Paula P. Brownlee (1981-1990).
---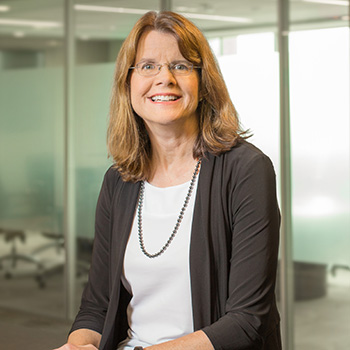 Anne Lindblad '79
Reddick, Florida
Lindblad, a biostatistician with more than 40 years of experience serving both industry and government clients, retired as the president and CEO of Emmes, a global contract research organization. She has supported clinical research throughout her career, serving as principal investigator of projects spanning diverse disease areas, including oncology, dialysis, transplantation, ophthalmology, speech and hearing, dentistry, and neurology. She has contributed to the literature in such fields as patient-reported outcome development, central statistical monitoring as part of a risk-based monitoring plan, disease classification systems, and barriers to recruiting for clinical trials and serves as a member of Data and Safety Monitoring Boards for government and Industry.
After completing her B.S. degree in statistics at Hollins, Lindblad went on to earn a master's degree in biostatistics from the Medical College of Virginia/Virginia Commonwealth University, and a Ph.D. in statistics from George Washington University.
---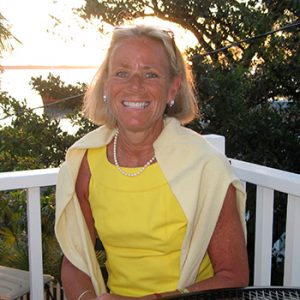 Dudley Wood Macfarlane '77
White Hall, Virginia
A native of Atlanta, Macfarlane has been a member of the University of North Carolina Honors Advisory Board and the board of Room to Read, an international children's literacy program. She has been elected to the Virginia Horse Center Board of Directors. She previously was a member of the board at the Ox Ridge Hunt Club in Darien and managed the Ox Ridge Charity Horse Show from 1989 – 2000.
Macfarlane is an avid equestrian and shows competitively in the northeast and mid-Atlantic states. Highlights of her riding career include numerous class wins at the Devon Horse Show, Pennsylvania National Horse Show, Washington International Horse Show, and the National Horse Show, and five consecutive years of being awarded Champion of the Amateur Owner Hunter Division for Zone One of the United States Equestrian Federation.
---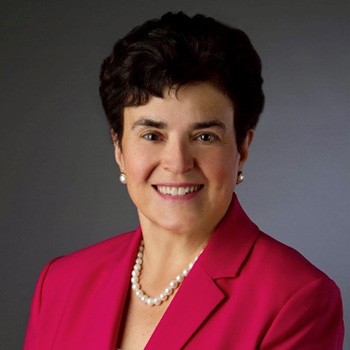 Debra Cartwright Meade
Chair
Roanoke, Virginia
Meade enjoyed a distinguished career in the newspaper business, including 30 years at The Roanoke Times. Hired as a reporter in 1983, she rose through the ranks in the newsroom and then on the business side of the company and became its president and publisher in February 2007. At the time, she was one of only two dozen women publishers of metropolitan newspapers in the country.
Under her leadership, the Roanoke Times twice received the Virginia Press Association's highest honor, the Journalistic Integrity and Community Service Award for its news and editorial coverage. She retired in 2013 after the paper was sold to new owners.
A Norfolk native, Meade holds a bachelor's and a master's degree from Virginia Tech. She also attended Longwood College, now Longwood University, when it was a women's college.
She was appointed by Virginia Gov. Tim Kaine to the Roanoke Higher Education Authority Board of Trustees in 2009 and served until 2014, including as vice chair. She has served as board chair and annual campaign chair of United Way of Roanoke Valley; board vice chair of Roanoke's Planned Parenthood affiliate; board chair of Bethany Hall, a residential recovery program for women; and on the board of the Roanoke Business Council.
A Hollins trustee since 2016, she is also a trustee and chair of the Strategic Planning Committee at the Taubman Museum of Art and a founding board member of Cardinal News, a nonprofit digital news service covering Southwest and Southside Virginia.
---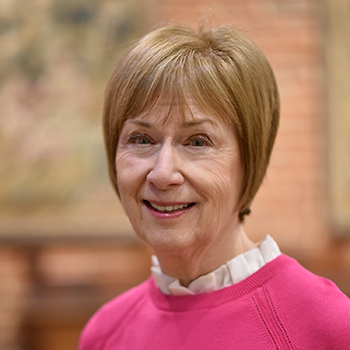 Janet C. Nicholson '69
Buffalo Grove, Illinois
Nicholson majored in political science and participated in the American University study program as an undergraduate at Hollins. After graduation, she lived in Rome, Italy, for five years, where she served on the Board of the American Women's Association and as editor of the monthly news publication. Nicholson is retired from a career of operations management, process improvement, and strategic planning with Firestone, Hewitt Associates, and Hewlett Packard. She led the strategic and change management planning to build and staff Hewitt's first operations in India. She was part of Hewlett Packard's first entry in HR and payroll outsourcing, working in Europe for two years. In retirement, Nicholson performed pro bono consulting with the City of Chicago in process improvement and operational metrics. Currently, she serves as Hollins Fund co-chair for the class of 1969.
---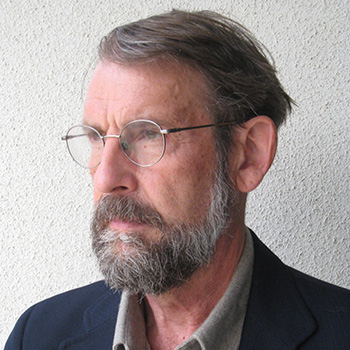 John W. Poulton
Chapel Hill, North Carolina
Poulton serves as senior scientist at NVIDIA Corporation, where he has continued work he began more than 30 years ago of producing chip-to-chip communications circuits for high-performance computers. As a research professor at the University of North Carolina – Chapel Hill's computer science department in the 1980s, he and his team developed techniques for computer graphics systems and image rendering that became industry standards. He has published over 40 papers, co-authored a textbook, is an inventor on some 70 patents, and is an Institute of Electrical and Electronic Engineers Fellow.
Poulton holds a B.S. degree from Virginia Tech, an M.S. from SUNY Stony Brook, and a Ph.D. from UNC-Chapel Hill, all in physics. He co-taught the first course in computer programming at Hollins as an assistant professor of physics from 1968-1970. His daughter, Sarah, is a member of Hollins' class of 2006, and his grandmother, Elizabeth Macatee Poulton, was Hollins' director of student housing from 1929 to 1951.
---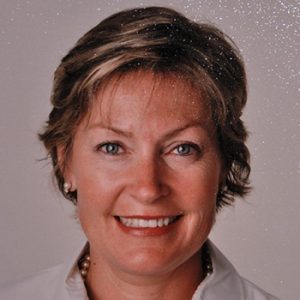 Elizabeth Goodman Pritchard '80
Atlanta, Georgia
After nine years with SunTrust Bank as a vice president in the Investment Department in both Atlanta and Nashville, Pritchard, who majored in economics at Hollins, returned to college to complete a Bachelor of Arts in interior design. In 1993, she started her own design firm, E. Pritchard Designs, specializing in residential interior architecture and design.
She is past chairman of the board of the YWCA of Nashville and Middle Tennessee, as well as past president of the Peachtree Battle Alliance, an Atlanta neighborhood civic association. She has served as vice chair of the Buckhead Council of Neighborhoods and currently serves as a trustee of the Sara Giles Moore Foundation.
---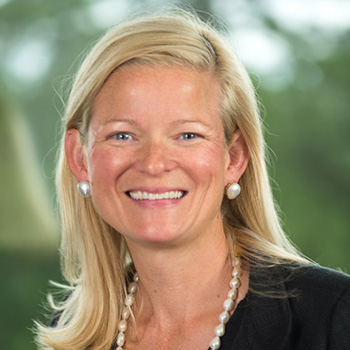 Karen Rabenau '89
Durham, North Carolina
Karen Rabenau '89 earned a Bachelor of Arts degree in American studies from Hollins, where she was elected a member of Phi Beta Kappa, a Hollins Scholar, and received the Sarah McCutchen Cook Award for American studies.
Rabenau is a litigation attorney and counsel to Stevens Martin Vaughn & Tadych in Raleigh, North Carolina, where she focuses her practice in business litigation and communications law. Prior to joining Stevens Martin, she practiced for 26 years and was a partner with Twiggs Beskind Strickland & Rabenau in Raleigh and Research Triangle Park. Rabenau is recognized in Best Lawyers in America and North Carolina Super Lawyers for her work as a litigator. Rabenau earned her J.D. from the University of North Carolina School of Law, where she was a member of the Holderness Moot Court Invitational Team and one of two students in the second-year class to represent the Holderness Moot Court National Team in appellate advocacy.
Rabenau has served as a director for the North Carolina Bar Association (NCBA) Board of Governors and chaired the NCBA's Litigation Section and Medico-Legal Liaison Committee. At Durham Academy, an independent K-12 college preparatory day school, Rabenau served for seven years as a trustee, chaired the board's Learning Environment Committee during its 2015 Strategic Plan implementation and most recently a two-year commitment as chair of its board of trustees. She has previously served on the board of International Montessori School of North Carolina, a Spanish, French, and Mandarin immersion day school for pre- and elementary school students, as well as the board of Caring House, a nonprofit devoted to affordable housing for cancer treatment patients at Duke Cancer Institute.
Rabenau currently serves as a trustee for Hill Learning Center, a differentiated learning hub for students with learning and attention challenges, chairs the Durham Academy Capital Campaign Steering Committee, and serves as chair of the Friends Board at Duke University's Nasher Museum of Art.
---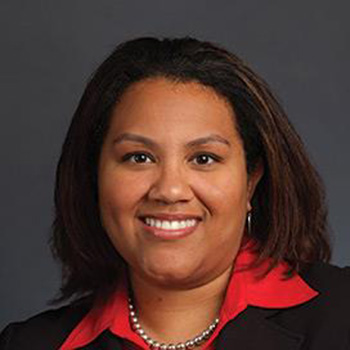 Sabrina Rose-Smith '00
Alexandria, Virginia
Sabrina Rose-Smith is an equity partner in Goodwin Procter's Consumer Financial Services Litigation practice, and a member of the firm's Executive Committee. Her nationwide practice includes both defending financial institutions against consumer class actions and government enforcement actions, and providing regulatory compliance and litigation risk counseling to banks, credit card issuers, mortgage lenders, and specialty and small-dollar FinTech companies. Rose-Smith is also a member of Goodwin's CSR + ESG practice, and focuses on fair lending/banking, financial inclusion, and Community Reinvestment Act risks and obligations. She is ranked by Chambers USA for her expertise in consumer finance enforcement and investigations and she is a Legal500 Recommended Attorney for Financial Services Litigation.
Rose-Smith serves as the chair of Goodwin's Women of Color Collective, and is a member of Goodwin's Black Anti-Racism Task Force. Rose-Smith also serves on the Board of Directors for Black Women in Asset Management, an organization of professionals in the asset management industry aligned around a common goal to advance and retain Black women leaders across all investment strategies. At Hollins, Rose-Smith was a double major in history and classical studies, and chair of Hollins' Honor Court. Rose-Smith received her J.D. from Vanderbilt Law School, and now resides in Alexandria, Virginia, with her husband John, her two young sons, Julian and Jaden, and her best ever baby dog, Toby.
---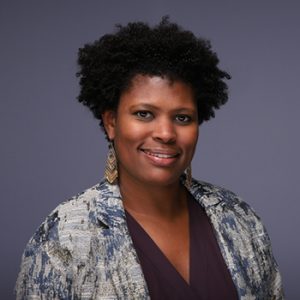 Savon Shelton Sampson '04
Glen Allen, Virginia
Sampson graduated from Hollins with a Bachelor of Arts degree in economics. While at Hollins, she studied abroad in London, interned in the office of admission, and completed a summer internship at the New York Stock Exchange. After graduation, she served in a variety of buying/merchandising and marketing strategy roles with increasing responsibility at Circuit City Stores, Inc., Target Corporation, and McKesson Medical-Surgical. Sampson currently works at EAB as senior director of strategic research where she serves as an enrollment, marketing, and professional and adult education expert. She specializes in helping colleges and universities around the globe solve complex challenges and tackle institutional priorities.
Sampson is a recent president of the Junior League of Richmond and currently serves as a board member of the Henrico Education Foundation and as vice president of her daughters' elementary school PTA. She is a recipient of the Hollins Award for Volunteer Excellence and a past member of the Hollins Alumnae Board.
---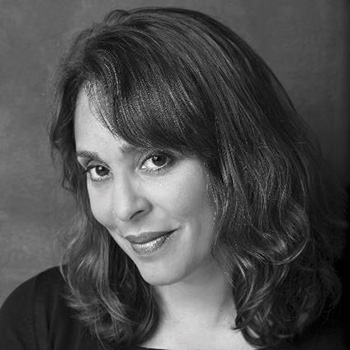 Natasha Trethewey M.A. '91
Evanston, Illinois
Natasha Trethewey served two terms as the 19th Poet Laureate of the United States (2012 to 2014). She is the author of five collections of poetry, including Native Guard (2006)—for which she was awarded the 2007 Pulitzer Prize—and, most recently, Monument: Poems New and Selected (2018); a book of nonfiction, Beyond Katrina: A Meditation on the Mississippi Gulf Coast (2010); and a memoir, Memorial Drive (2020) an instant New York Times Bestseller. She is the recipient of fellowships from the Academy of American Poets, the National Endowment for the Arts, the Guggenheim Foundation, the Rockefeller Foundation, the Beinecke Library at Yale, and the Radcliffe Institute for Advanced Study at Harvard. She is a fellow of both the American Academy of Arts and Sciences and the American Academy of Arts and Letters. In 2017 she received the Heinz Award for Arts and Humanities. A chancellor of the Academy of American Poets since 2019, Trethewey was awarded the 2020 Rebekah Johnson Bobbitt Prize in Poetry for Lifetime Achievement from the Library of Congress. Currently, she is Board of Trustees Professor of English at Northwestern University.
---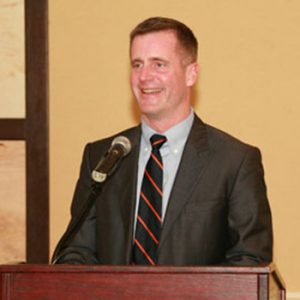 William F. Trinkle
Charlottesville, Virginia
Since 1995, Trinkle has served as president and CEO of C.W. Francis Real Estate, a company specializing in property management, development, residential, and industrial real estate in Roanoke. He was a member of the Empire State Pride Agenda Board of Directors, which he also co-chaired, from 1999 – 2008. He currently serves on the board of the Virginia Foundation for Humanities. Prior to joining C.W. Francis, he worked as a broker with Brown Harris Stevens.
Trinkle holds a Bachelor of Arts degree in communication and media studies from the University of Virginia, and studied real estate investment analysis at New York University.
---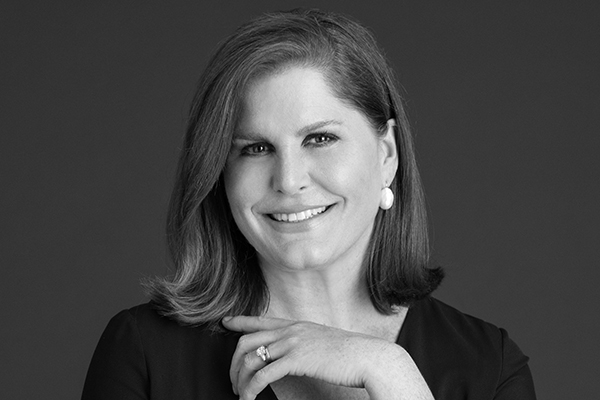 Alexandra Trower '86
New York, New York
Trower joined The Estée Lauder Companies as executive vice president, global communications, in 2008. In addition to serving as an executive officer of the company and on the executive leadership team, she was a founding member of the Inclusion and Diversity Committee and an executive co-sponsor of the company's LGBTQA employee resource group. She oversaw corporate, social, crisis, Lauder family, and philanthropic communications. Trower retired from Estée Lauder in 2021.
Trower is the former co-chair of the International Women's Media Foundation Board of Directors and is treasurer of The Secular Society. Both organizations are committed to supporting girls and women, with a focus on education. She is also an Independent Director for American Funds, one of the largest mutual fund families in the U.S.
In 2018, Trower was presented one of the communications industry's highest honors, the Matrix Award. Presented by New York Women in Communications, the award is given to extraordinary female leaders at the pinnacle of their careers.
Trower was elected chair of the Hollins Board of Trustees in 2018.
Emeriti Trustees
As of July 1, 2020
Claudia Watkins Belk '60 (deceased); Trustee Emerita 2013
Anna Logan Lawson '65, M.A. '70; Trustee Emerita 2010
William "Bill" R. Johnston; Trustee Emeritus 2019
Elizabeth (Lisa) Valk Long '72; Trustee Emerita 2015
Elizabeth "Libby" Hall McDonnell '62; Trustee Emerita 2020
Brooke Morrow '78; Trustee Emerita 2016
Wyndham Robertson '58; Trustee Emerita 2012
Walter Rugaber; Trustee Emeritus 2010
Kay Massey Weatherspoon '54; Trustee Emerita 2008