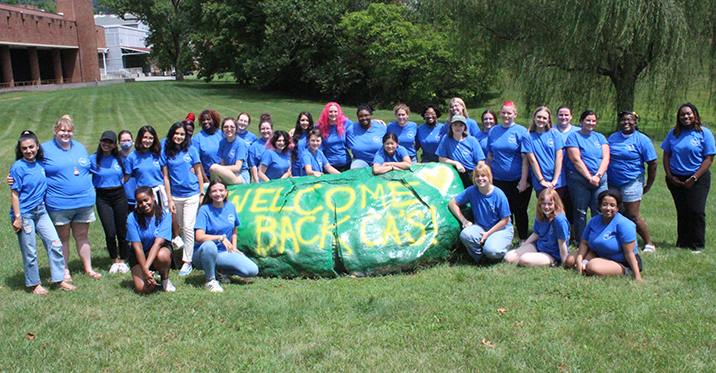 Our Housing and Residence Life staff is ready to lend a hand!
We're a residential community, so most of our students live in residence halls on campus. Our eclectic mix of housing ranges from large halls and apartments to special interest housing for students with specific common interests.
Living at Hollins
---
Exciting news!
The Student Apartment Village, located atop the crest of the Hollins campus, is the university's latest addition to a vibrant and diverse mix of housing options. The village will eventually offer 10 home-style residences, single and double bedrooms along with communal living spaces, kitchens, private bathrooms, washers and dryers, and wrap-around front porches overlooking a shared outdoor space.

Phases I and II were completed and opened for students in the fall of 2019 and fall 2020, offering seven houses and accommodating 40 students. Phase III continues with two more homes for 20 students opening for students during the fall of 2022, with the final homes to be added in the near future.