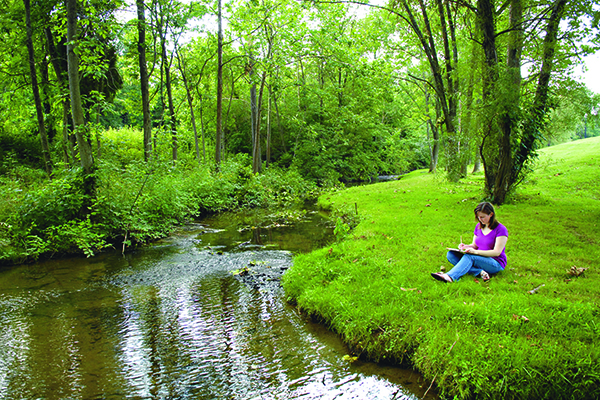 Hollins University is transitioning its graduate program courses in children's literature and children's book illustration, dance, playwriting, and screenwriting and film studies to remote classes for the summer of 2020.
The announcement follows Virginia Governor Ralph Northam's stay-at-home order issued on Monday to protect the health of Virginians and mitigate the spread of the novel coronavirus. The order, which is in effect until June 10, requires all institutions of higher learning to cease in-person instruction and cancel gatherings of more than ten people.
"As June 10 falls after the beginning of our summer session," explained Interim President Nancy Oliver Gray, "we have made the difficult decision to move all summer graduate programs online."
Gray assured new incoming students that the directors of each of the summer graduate programs "have been planning for this eventuality and will deliver a top-notch and enriching experience online. They look forward to welcoming you as you embark on your degrees."
For returning students, Gray emphasized that Hollins is "committed to maintaining, in an online environment, the high-quality instruction you are already accustomed to receiving. Your faculty and program directors are developing creative ways to deliver, as closely as possible, what they would ordinarily provide in person. We have Zoom-enabled classes that will support the experiential learning and interactive engagement that make our programs so relevant to professional work. Your instructors are eager to reconnect with you virtually this summer."
Gray noted that the directors of the summer graduate programs would share further information with new and returning students in the near future.