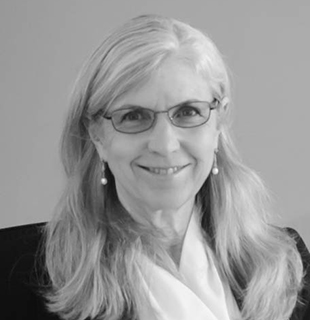 Hollins University Professor of English Marilyn Moriarty is the winner of the 2014 William Faulkner – William Wisdom Creative Writing Competition Award in the Essay category.
Moriarty was honored for her essay, "Swerves." Her novel-in-progress, The Book of Rivers and Cities, was also a finalist in this year's Faulkner – Wisdom Competition.
Open to all writing in English, the competition is sponsored annually by The Pirate's Alley Society, Inc., a non-profit literary and educational organization. Named for Nobel Laureate William Faulkner and literary scholar and collector William B. Wisdom of New Orleans, the competition is for previously unpublished work in the following categories: Novel, Novella, Book-Length Non-Fiction, Short Story, Novel-in-Progress, Essay, Poetry, and Short Story by a High School Student.
Poet, essayist, and literary editor Jane Satterfield, who judged the Essay category, said, "A compelling pilgrimage through the mysteries and histories that bloodlines, literature, and kinship bequeath to us, 'Swerves' reminds us of the heady work it takes to situate ourselves in time and place. Engaging tough questions about inheritance and nationality, this eloquent and skillful essay brings to readers a clear-sighted vision and the confident measures of a riveting, necessary voice."
Moriarty has taught at Hollins since 1992. She received her Ph.D. in English from the University of California, Irvine, and her B.A. and M.A. from the University of Florida. Her book publications include Moses Unchained, which won the Association of Writers and Writing Programs (A.W.P.) prize in creative nonfiction, and Writing Science through Critical Thinking, a textbook. Her fiction and nonfiction have been published in The Antioch Review, The Kenyon Review, Quarterly West, and elsewhere.
Moriarty and the other winners and finalists in this year's competition will be recognized at the Faulkner Society's Black Tie Annual Meeting on November 23 in New Orleans.