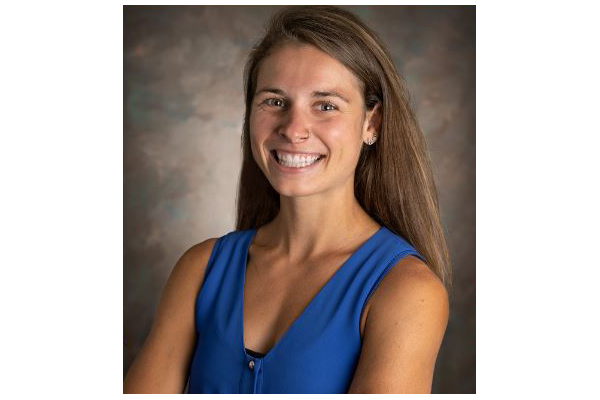 Rachel Spaulding has been named assistant coach for the Hollins University swim team. She comes to Hollins from the University of Lynchburg, where she was an assistant coach for the Hornets' swim program from January 2019 through July 2020.
"Rachel brings quality experience and a strong passion for teaching, coaching, and developing swimmers in and out of the water," said Aaron Green, Hollins' head swim coach. "She is encouraging, motivating, and will add an extra special dimension to our leadership. I am excited about the skills and creativity Rachel brings to our program and look forward to welcoming her to the Hollins University family."
At Lynchburg, Spaulding participated in relaunching the swim program and helped recruit more than 30 swimmers to both the men's and women's teams. She was also a swim coach and instructor at the Lynchburg YMCA, where she worked with swimmers ages six to 18. As a two-year swimmer at Pennsylvania's York University, Spaulding earned multiple top-five finishes in both single events and relays at the Coast-to-Coast Athletic Conference Championships.
"I am so excited to work alongside Aaron and help him grow the swim program at Hollins," Spaulding said. "I am eager to start working with the women's team and help them reach their goals."
Along with her duties as assistant swim coach at Hollins, Spaulding is the head cross country coach at Roanoke Catholic School.