Prepare to Lead the Way in STEM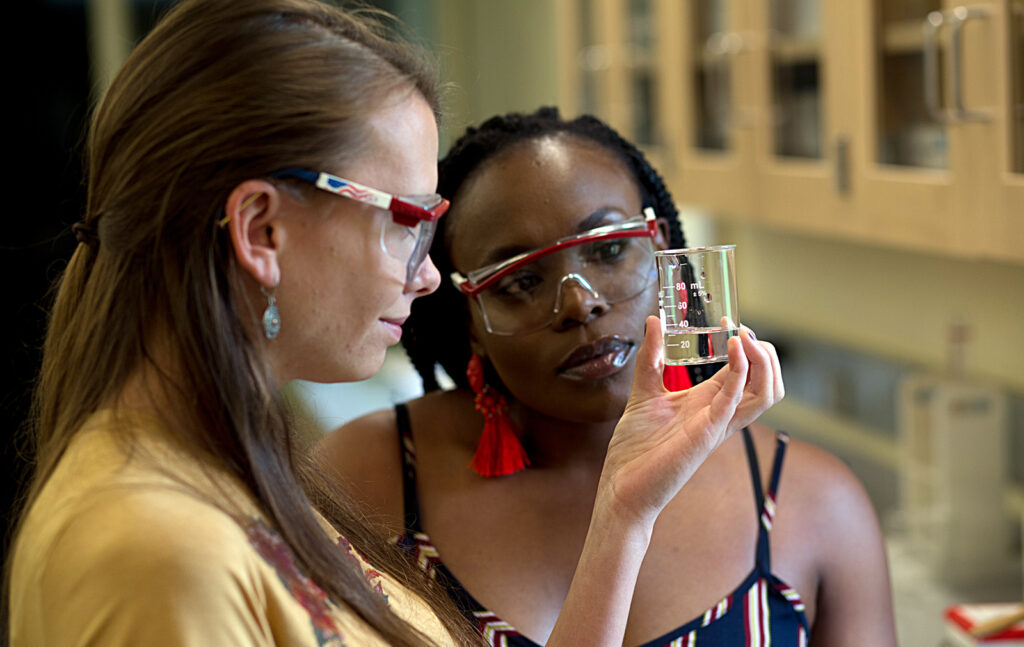 The Artemis Scholarship for Women in STEM is a program designed to educate a new generation of women leaders in science, technology, engineering and mathematics (STEM). This scholarship covers:
Tuition and fees
Room and board
Textbook expenses
…and more!
At Hollins, Artemis Scholars will benefit from strong relationships among the faculty, alumnae/i, and the scientific community, greater career-related awareness and opportunities as well as leadership skills development.
Scholarship funds are available for students who intend to major in biology, chemistry, environmental science, or mathematics.
$1 Million
Grant from the National Science Foundation
to support the Artemis Scholarship for Women in STEM
$0 Debt
Artemis Scholars receive a full ride to Hollins University
including tuition, room and board, and other fees including books
65
The Hollins Science Seminar,
an annual celebration and presentation of student research, began at Hollins in 1957! (Scroll down for more about the Science Seminar.)
What's In It for Me?
A full ride to Hollins University — NO DEBT from pursuing your undergraduate degree
Access to customized Artemis programming that includes leadership skills development through the Batten Leadership Institute and courses on research design and methods
A guaranteed paid summer research experience in the Artemis Summer Collaborative Research Program
A sponsored Signature Internship experience during your junior or senior year, with options for additional internships throughout your undergraduate experience
A student success coach and STEM faculty advisor — available from day one until you graduate
An alumnae/i mentor who will help you navigate your path at Hollins from entrance to graduation and beyond
A network of faculty and students who are dedicated to supporting you throughout your journey, both inside of the classroom and outside
Complete access to the vibrant and intimate Hollins campus community!
How Can I Apply?
It's simple! To receive priority consideration, complete the following no later than January 1, 2024.
Apply for admission to Hollins University
Complete your Artemis Scholars application (below)
Submit your FAFSA
Who Can Be an Artemis Scholar?
To be eligible for an Artemis Scholarship, you must:
Be a full-time student who intends to major in biology, chemistry, environmental science, or mathematics
Be a United States citizen, permanent resident, national, or lawfully admitted refugee
Demonstrate financial need through the FAFSA application
Demonstrate academic motivation and a strong interest in STEM through the Artemis application
Be admitted to Hollins University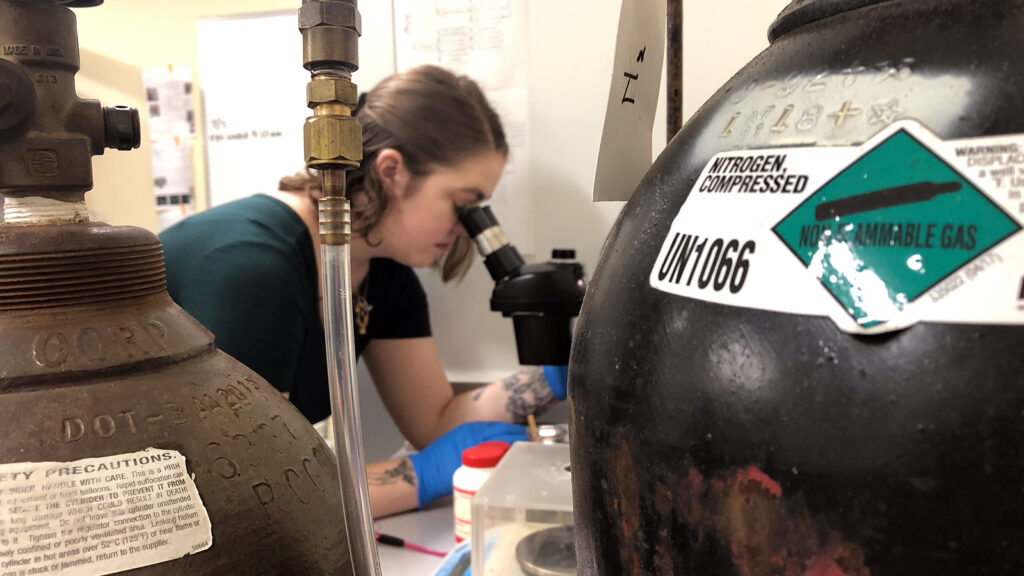 At the Hollins Science Seminar, I presented my research on my own skincare product that inhibits the growth of acne. (Then-Estée Lauder EVP) Alexandra Trower '86 was in the audience and asked if I had thought of doing something in beauty. I went to New York, met with her, and applied for a job as an associate scientist!
I chose Hollins because I wanted a career in genetics research. I visited and loved everything about the STEM offerings. Between that, Hollins' small class sizes, and attentive faculty, there was nowhere else I wanted to go. My first job out of college was helping to sequence the genome of a fungus that destroyed rice crops. 
The Annual Hollins Science Seminar
Since 1957, Hollins has held an annual Science Seminar where students give oral presentations, or via elaborate poster presentations, or both, to an audience of students, faculty, parents, and others in the Roanoke community.
44
Hollins student presenters
at the 2023 Science Seminar
31
total research projects
presented in poster format at 2023 Science Seminar
1,500
Student presenters (estimated)
since the Science Seminar began back in 1957!