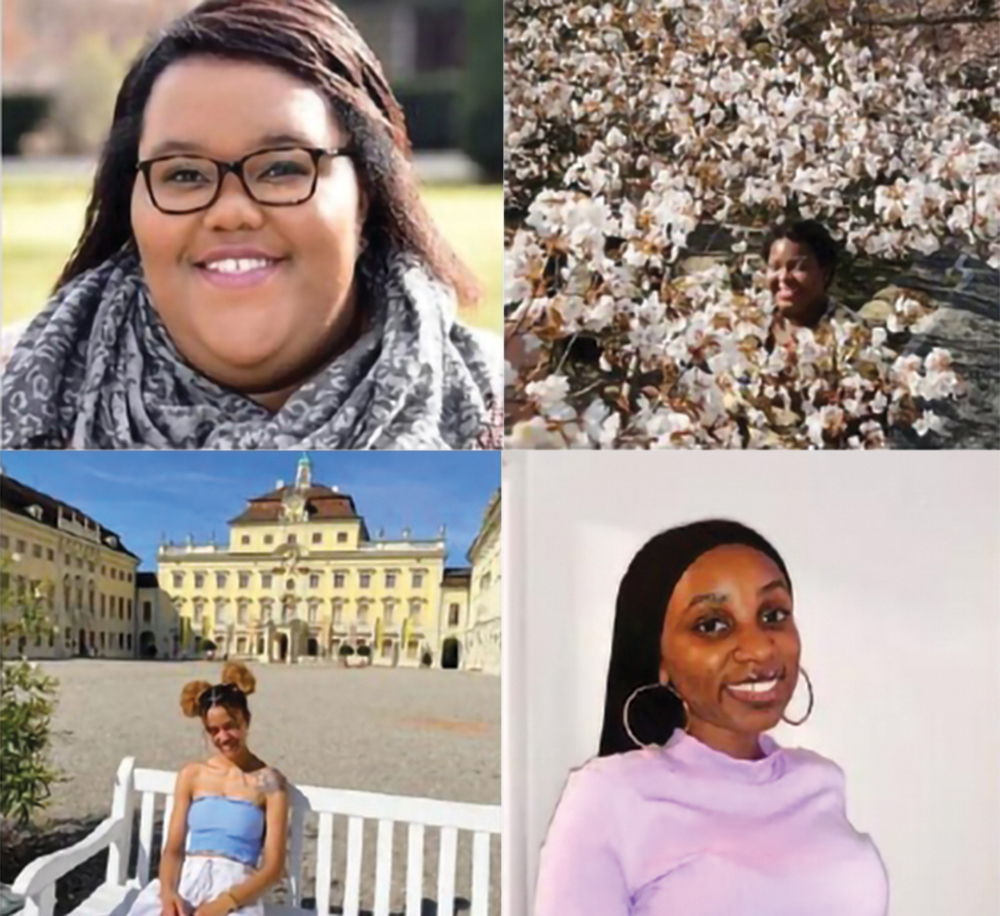 ALUMNAE WIN INNOVATION IN DIVERSITY AWARD FOR BLACK + ABROAD SERIES
A partnership led by five Virginia higher education institutions, including Hollins University, has been honored with the GoAbroad Innovation in Diversity Award for 2021.
The award recognizes strategic efforts to expand international educational opportunities to traditionally underrepresented groups.
Hollins, Virginia Commonwealth University (VCU), Randolph-Macon College, Bridgewater College, and Shenandoah University were chosen as this year's award winners for their initiative Black + Abroad. This virtual series, held during the 2020-21 academic year, curated a space for Black students to share their thoughts, questions, and reservations about travel (and study abroad) by engaging in conversation and storytelling with experienced travelers and study abroad alumni of color and education abroad advisors. The series was organized by the education abroad staffs from each of the five schools taking part in the collaboration.
"The mission is to close the gap between being Black and going abroad. Black students hear from their peers, engage in candid conversations, and learn about how to overcome challenges to studying abroad, whether those are financial, practical, or racial," said Jasmine Carter '19, who along with fellow Hollins alumnae Nya Monroe-Stephens '20, Tori Carter '21, and Saffron Dantzler '21 participated in Black + Abroad. All volunteered to share their experiences as Black travelers, overseas residents, and study abroad participants.
Black + Abroad was first launched at VCU as an annual event created by study abroad alumni students of color. It subsequently evolved into this year's virtual series, which featured six free sessions and welcomed 724 international educational professionals and 258 students. Recordings of the sessions, as well as additional resources for support and guidance, are now available on the Black + Abroad website as a tangible resource for students of color.
"Studying abroad can be a scary prospect for many students, even for those who know they want to travel," explained Carter. "Black students have their own unique concerns and challenges, which can often be overlooked or misunderstood by advisors, peers, and programs."
Carter added that by fostering discussions around "Blackness" and "Black perceptions" abroad, Black + Abroad is ensuring students "feel inspired and gain insight from experienced travelers who had to take the leap to travel for the first time at some point. At the same time, advisors will see the perspectives of Black students in order to better understand their needs and serve them in a more effective and equitable way."