Please check back later for information for fall 2021.
---
FLI Guides are Hollins students who work alongside our new First-generation and Limited-Income (FLI) students, guiding them throughout their first orientation process and year at Hollins. Helping build relationships, FLI Guides connect new FLI students to campus resources while also encouraging new FLI students to grow and soar within the Hollins community. FLI Guides assist new FLI students by helping facilitate and be present during the FLI program's numerous communications and interactions during the academic year. They are excited to help and journey with you, our new FLI students!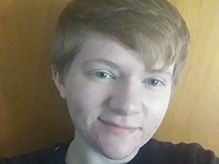 I'm Summer (she/her), I'm a sophomore about to declare a double major in sociology and public health with a minor in Spanish. As a first year, I participated in Model UN and plan to become involved in other clubs as my time at Hollins goes on. When I'm not in class you can find me attending campus lectures or reading in the library; don't be afraid to say hi!
---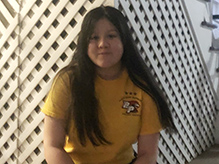 My name is Monika Artiga-Mora. I use she/her pronouns. I am currently studying toward an English major. I like to consider myself a Foodie. I enjoy making music playlists, reading, writing, or coloring in my free time.
---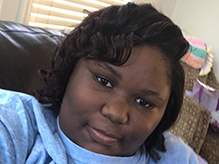 Hello! My name is Ajaya Green. My preferred pronouns are she/her. I am a sophomore gender and women's study major on the pre-med track. Some facts about me: I love watching my three-year-old twin nephews, my favorite activity is hanging out with friends, and I will beat anyone at any Madden.
---
Greetings! My name is Carsen Rae Helms. I use she/her pronouns. I am a mathematics major with a data science concentration and a double minor in creative writing and psychology. I also have received my leadership certificate from the Batten Leadership Institute. Some fun facts about me are that I play basketball, lacrosse, and track and field for Hollins. I also was able to study abroad through Hollins in the fall of 2019 and was able to visit 17 countries. I love the opportunities Hollins has given me and cannot wait to help others find theirs!
---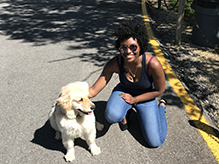 Hola!! My name is Carlia Kearney. My preferred pronouns are she/her. As of now, my intended major is psychology while studying on the pre-law track. A few fun facts for you: I enjoy playing piano, eating is my passion, oh! and I'm a pro at black ops zombies!
---
I'm Dharma Killian; I use she/her pronouns; and I'm a sophomore history and creative writing double major. You always find me in Moody during breakfast and at WA2 meetings every week. In my spare time I like to write and watch documentaries.
---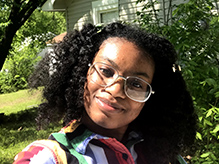 I'm Te'ya Mitchell and I hail from Arkansas, which I'm convinced is the prettiest state in this country. I love apple juice, stargazing on the roof of the VAC, and going to Kroger with my friends. Currently, I am a gender and women's studies major and English minor, but I am always trying to figure out how to explore more fields.
---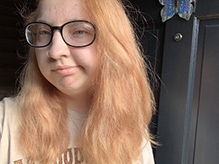 Hi, my name is Quinn Staton and I use they/them pronouns. My major is currently undecided but I'm thinking it might end up being political science after all. I am a disabled student and I live off campus with my cat, Honey, and my service dog, Aries!
---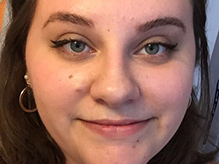 My name is Julia Sullivan (she/her pronouns). I am a senior with a double major in English with a concentration in creative writing and Spanish. During J-Term 2020 I studied abroad in Seville, Spain. As for my interests, most, if not all, of my free time is spent watching dramas. In the future I hope to teach English as a second/foreign language.
---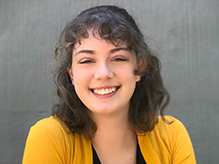 Hello! My name is Marina Yeary, and I'm starting my second year as a FLI Guide. I'm a junior biology student on the pre-nursing track, and president of the Mind, Body, Spirit Specialty House. I enjoy painting, reading, and exploring new places. I'm excited to meet you, and I can't wait to get to know each other!
---