October 23, 2020
Focus: Racial Justice
Leading Equity, Diversity, and Justice Day aims to create an intentional and meaningful space for all of us to reflect, learn, and facilitate action toward making Hollins a more equitable and just community. This day will bring together members of our community and prominent local and national figures to learn from one another in various formats, both face-to-face and online.
Given the urgency of current events and movements for justice across our nation, this year's annual event will focus on race and racial justice, which will allow us to explore both the legacy of historical racism at Hollins and how contemporary struggles for racial equity and justice continue to shape our learning spaces and experiences. Future conferences will focus on the many forms of diversity we see reflected in our community, all of which merit our attention.
---
---
Keynote Address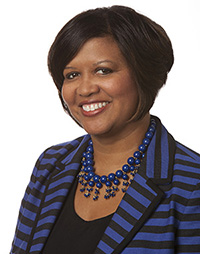 Tia McNair, Ed.D., is a Roanoke native and renowned author and speaker. She will offer the opening keynote for Hollins' first Leading Equity, Diversity, and Justice Day. Her keynote address will be "Truth, Racial Healing & Transformation: From Equity Talk to Equity Walk."
McNair is the vice president in the Office of Diversity, Equity, and Student Success and executive director for the Truth, Racial Healing, and Transformation (TRHT) Campus Centers at the Association of American Colleges and Universities (AAC&U) in Washington, D.C. She is also the co-author (with Estela Mara Bensimon and Lindsey Malcom-Piqueux) of From Equity Talk to Equity Walk. The authors recently came together to answer questions about the book.