In keeping with our mission, Hollins University students, faculty, and staff pledge to approach the challenges of this fall with a renewed focus on mutual accountability and collective responsibility. We learn and grow best as individuals when we are together, mindfully and intentionally, for and with one another in community.
We accept the necessity of personal sacrifice to the achievement of our communal goals. Our community must step up and be willing to forego some conveniences in the short term for the opportunity to return and be together, as safely as possible, on campus.
The establishment of the best community we can build within a culture of care for one another must be our overarching priority.
Areas of Focus: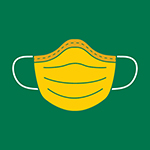 A face mask helps protect others from ourselves. The wearing of face masks both inside and outside on campus is required where interaction with others is possible (Exceptions: when in dorm room/office and when eating). The face masks should not be mesh or include valves or vents. WEARING IS CARING. I wear a mask not for myself, but for those around me.
---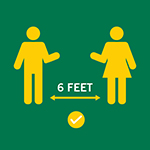 Physical distancing mitigates risk. Individuals must maintain a six-foot distance from one another at all times when at all possible. We will reimagine spaces so that we are able to readily practice physical distancing while remaining socially engaged.
---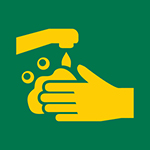 Frequent hand washing mitigates risk. All community members should regularly wash their hands with soap and water for at least 20 seconds and sanitize the spaces where we interact with others.
---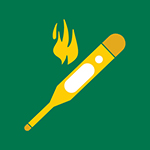 We will use an honor system to monitor, daily, how we feel physically. If you feel sick, have a fever, or show any indications of symptoms related to COVID-19, you must inform the appropriate personnel so that your care and learning experience can best be supported remotely. We will post a detailed screening protocol and appropriate contact information on the COVID-19 webpage.
---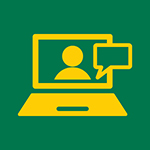 While we will always appreciate being together, there will be moments when it is best and safest for us to engage virtually. This may be for a class session, office hours, or meetings. We all recognize that these virtual engagements are in service to achieving our shared goals and a reflection of carefully thought-out plans that serve the community as a whole.
---
Our culture of care is merely an explicit articulation of the ideals we have long valued: dwelling in community; caring for one another; exercising integrity. We look forward to being a model for how we navigate this moment.