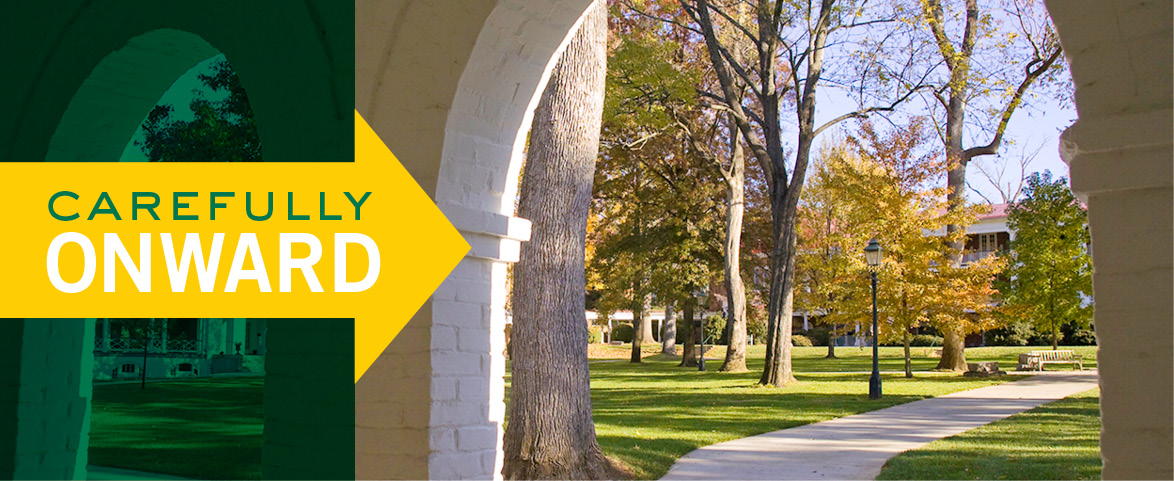 Thanks to an unwavering commitment to what Hollins University coined a "Culture of Care" during the 2020-21 academic year, a vast majority of our students and employees were able to enjoy an in-person learning environment on the campus and in our classrooms, with only 21 positive cases of COVID-19 (13 in the fall; eight in the spring) reported through our weekly randomized testing protocol or self-reported.
Now Hollins is working diligently to prepare the campus for students' return for the 2021-22 academic year. We expect to announce modified expectations for our Culture of Care in the coming months, but at the core will be a requirement that all members of the campus community must provide proof of vaccination by no later than July 30, 2021.
This site will serve as home base for all information on Hollins' plans for the upcoming academic year. Updates and additional information, including policies and rules for the coming term, will be added as information is provided, and as decisions are made. We encourage all students and employees to bookmark this page and check back frequently regarding what to expect and how we can best continue to learn together as a campus community.
---
President's Message
Hollins University has announced the initial measures the school plans to put into effect regarding campus life when undergraduate and graduate classes resume in person this fall.
---