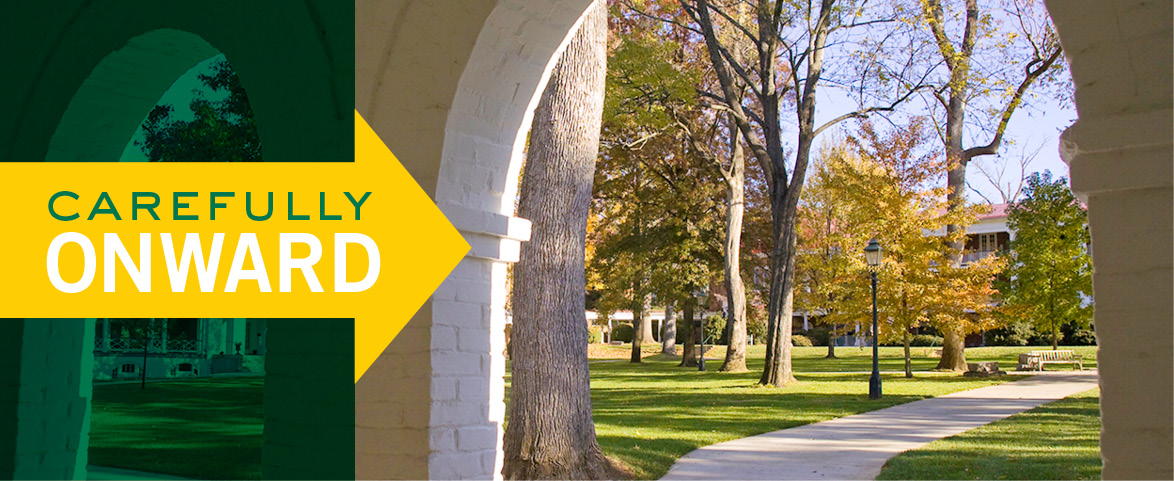 Hollins University worked diligently to prepare the campus for students and a responsible return to a variety of classroom environments for the 2020-21 academic year. The university community is committed to and guided in its decisions by a culture of care via the school's mission.
This site will serve as home base for all information on Hollins' plans for and throughout the 2020-21 academic year. Updates and additional information, including policies and rules for the coming semester, will be added as information is provided, and as decisions are made. We encourage all students and employees to bookmark this page and check back frequently regarding what to expect and how we can best continue to learn together as a campus community.
---
President's Message
On October 8, President Mary Dana Hinton provided an update to the Hollins community regarding the university's plans for the remainder of the 2020-21 academic year. This announcement includes information about the January Short Term and spring term.
---