See the Hollins alumnae/i network in action during Hollins University's 12th Annual Career Connection Conference (C3) on Saturday afternoon, November 11, 2023.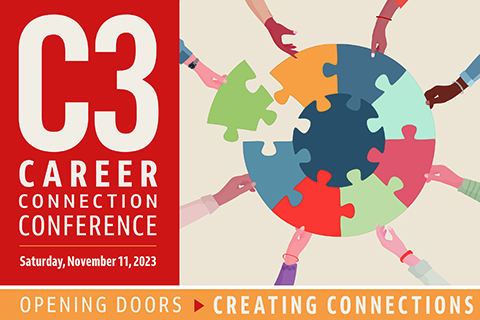 "Opening Doors – Creating Connections"
This year's conference theme is Opening Doors – Creating Connections. Most apply to jobs by posting resumes and hoping for a call back, but this approach overlooks the power of developing connections who can help us both explore careers and obtain internal referrals that lead to job interviews.
This year's C3 kicks off with a fireside chat with Kat Pascal, entrepreneur and founder of The Latinas Network. The conference is organized across three tracks of breakout sessions on Saturday, November 11:
Connecting Majors and Careers
Challenges and Careers
Career Management Skills
Leading up to the conference day, students can participate in informational interviews with alumnae/i during the week of November 6. Our pre-conference activities also include a "Lunch and Learn" with the technology firm Cognosante focusing on the liberal arts in tech.
Keynote Speaker
Kat Pascal
Kat (she/her) is an accomplished business consultant and advisor known for her expertise in operations management. With a rich background spanning banking, manufacturing, small business management, and non-profit service, Kat brings a wealth of experience to her consulting work.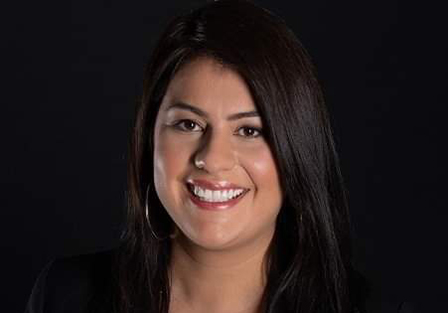 Her skills encompass coaching, sales, team building, and business development, making her a valuable resource for organizations aiming for growth and efficiency. In 2011, Kat founded Spotless America, showcasing her entrepreneurial spirit in the commercial cleaning industry.
In 2018, she co-founded Farmburguesa Restaurants, celebrated for its farm-to-table approach and community engagement. Kat's commitment to sustainable, locally sourced cuisine has made Farmburguesa a beloved establishment.
In 2020, Kat's passion for empowerment led to the creation of Latinas Network, a regional non-profit supporting Latina professional. Through this initiative, she provides a platform for networking, skill development, and community-building among Latina women.
Beyond her entrepreneurial endeavors, Kat is deeply involved in her community, serving on several boards, including Local Colors, Casa Latina, the Vinton Chamber of Commerce, the Grandin Village Business Association, and the 110 Society by the Taubman Museum.
From 7% to 40%
A study by SilkRoad found that employee referrals accounted for only 7% of all job applications, but they contributed to over 40% of all hires
Source: SilkRoad, "Sources of Hire 2017," 2017
15x
Research by Jobvite concludes that referred candidates are 15 times more likely to be hired compared to candidates who apply by just submitting resumes online
Source: Jobvite, "Job Seeker Nation Report," 2018
---
---