Hollins' Day of Giving on Apri
l 13, 2023
Ambassadors Information Call March 28 at 4:30 p.m. – Register Here!
Day of Giving provides a 24-hour unifying celebration to reflect on our Hollins memories, connect with classmates, and celebrate how Hollins helps us #MoveMountains with a gift in support of current students. It is also a time for us to demonstrate our collective commitment to philanthropy across the Hollins community.  
A Hollins education provides the tools to move mountains. Rigorous academics with engaging faculty, experiential learning, and leadership opportunities have inspired current and past students to see further and lift their sights higher. Hollins alumnae/i regularly move mountains in the world, as they work within, engage in, and advocate for their communities. Those same alumnae/i, along with other parents, grandparents, faculty, staff, and friends near and far, move mountains for our campus community every day by their mentorship, volunteerism, and philanthropy. 
Join the Hollins community on April 13 as we reflect on how Hollins helped us #SeeFurtherLiftHigher and make your gift!
Be a Day of Giving Brand Ambassador in Three Easy Steps
Make Your Gift – It Matters!
Truly, there is no such thing as a gift too small – Hollins needs broad support to reach our goals! Alumnae/i participation directly impacts Hollins' rankings, which influence the value of our degrees, national reputation, and current enrollment efforts. Alumnae/i participation is also an indicator of confidence that major donors, foundations, and corporations all consider when discerning their investments.  
Get the Word Out 
Create your own social media posts, or share ours, leading up to and on Day of Giving. We have sample posts and personalized web links you can use to get started, but we hope you'll share your unique story of how Hollins helped you to #MoveMountains or #SeeFurtherLiftHigher.  
Share the Love
Invite your classmates and friends to join you as a Day of Giving ambassador by sending them to this website, where they can download the ambassador guide and exclusive backgrounds and branded social media graphics (scroll down).  
Ambassador's Guide
Download the Hollins Day of Giving Ambassador Guide for even more ideas to promote Day of Giving to your social networks. Thank you for spreading the word about #HollinsDayofGiving!
_____________________________________________________________________________________________
Graphics for Download
Spread the word, and share the love with fun and celebratory #HollinsDayofGiving social media content. Like what you see? Donors will receive exclusive content upon receipt of their gift. 
Square Photos for Posts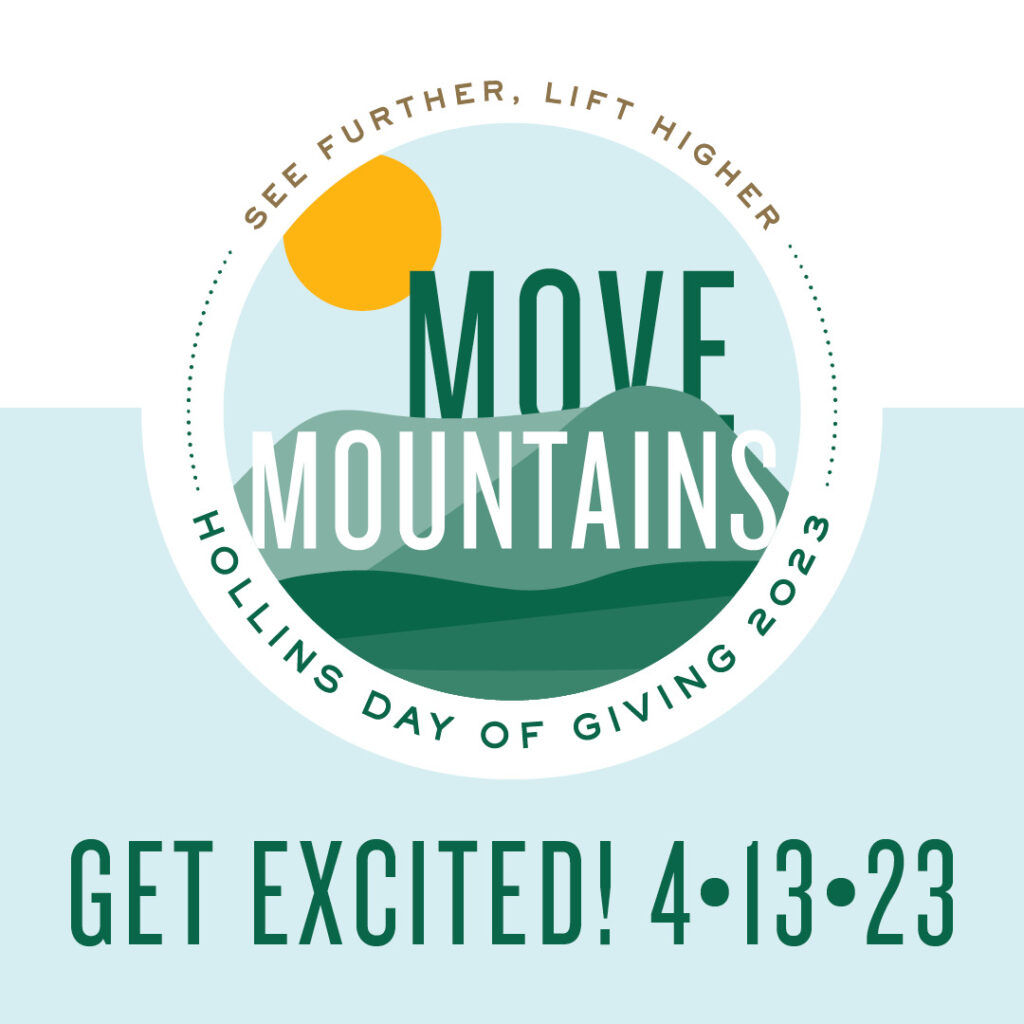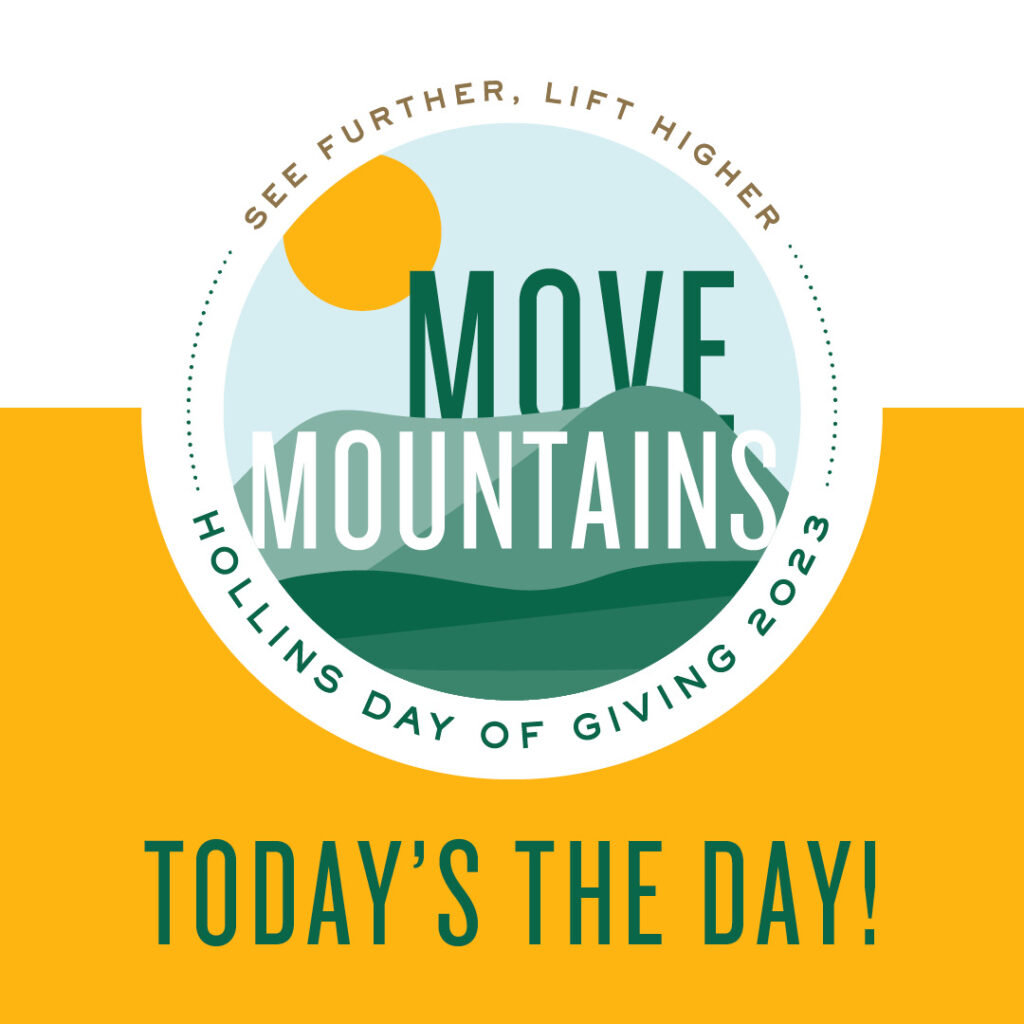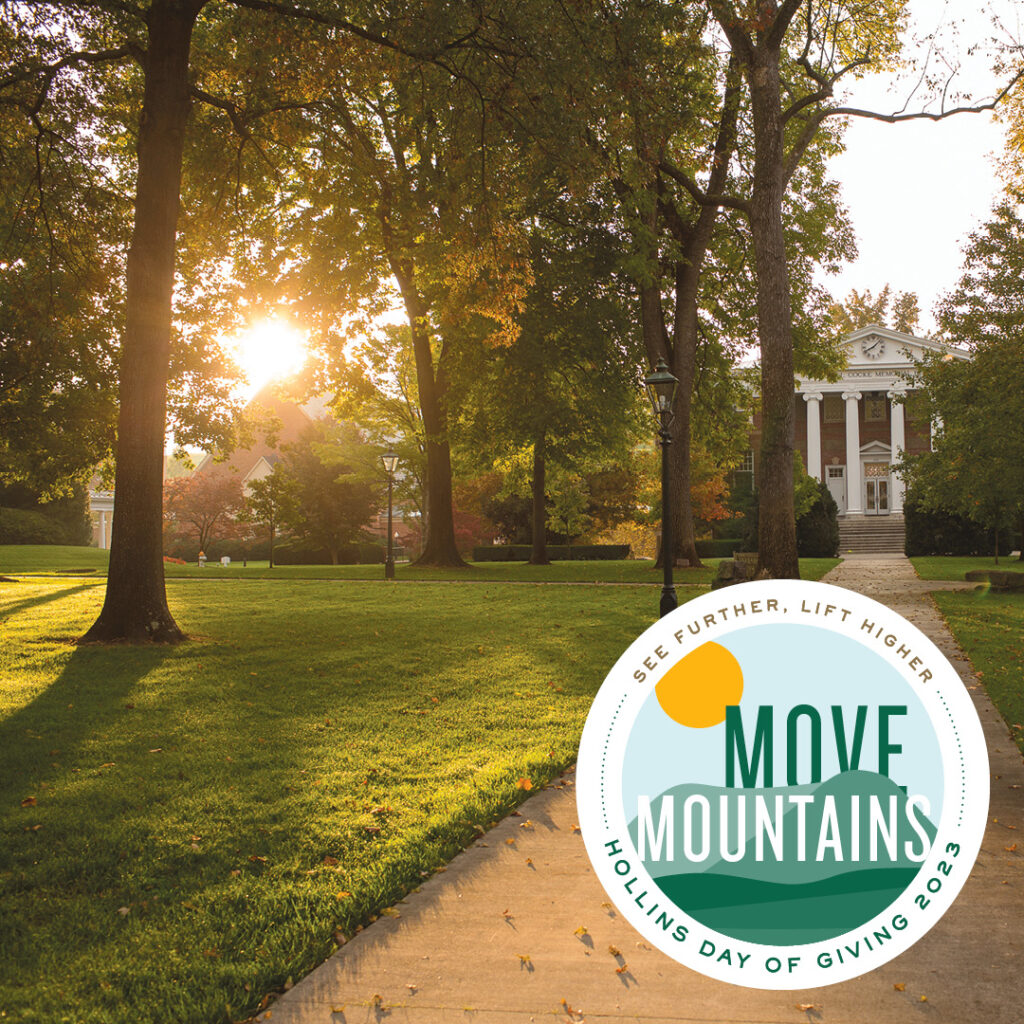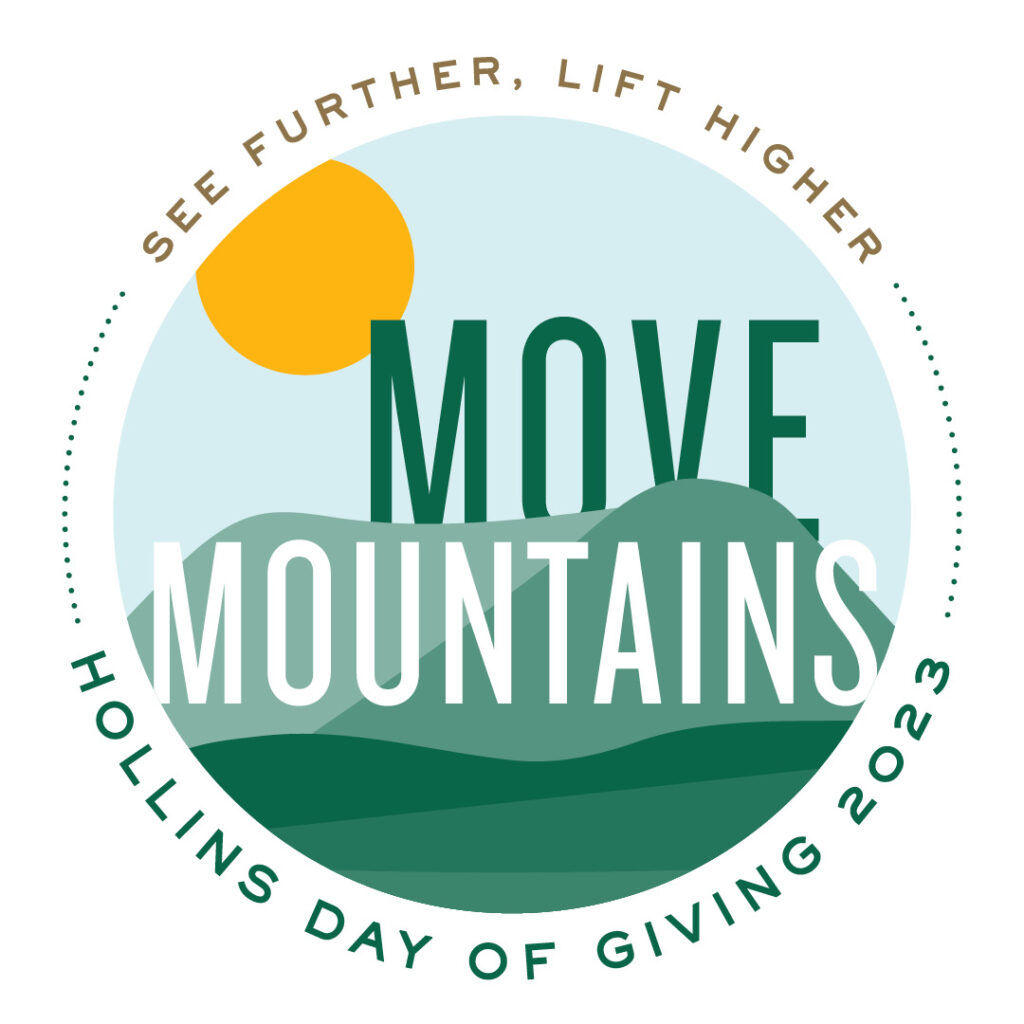 ________________________________________________________________________________
Wide Photos for Posts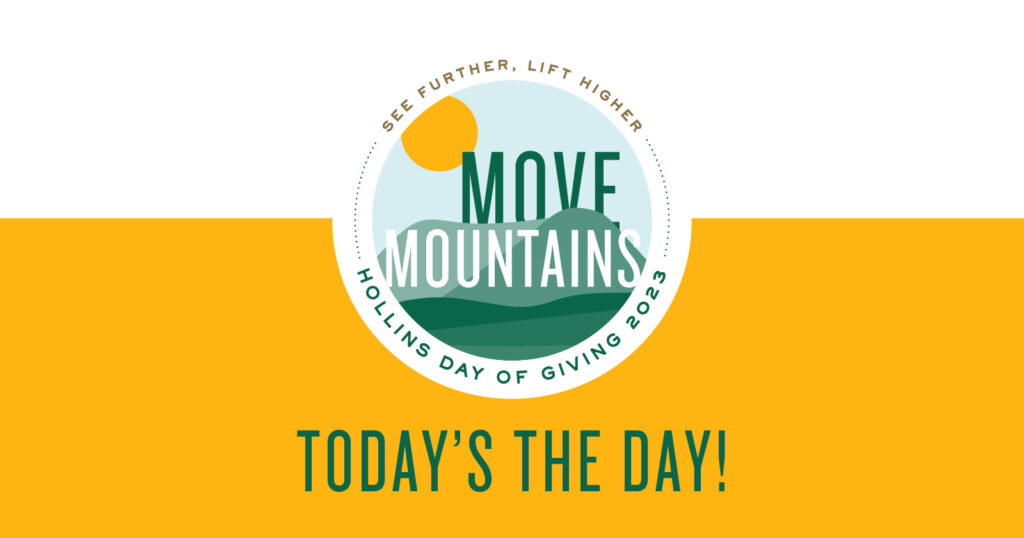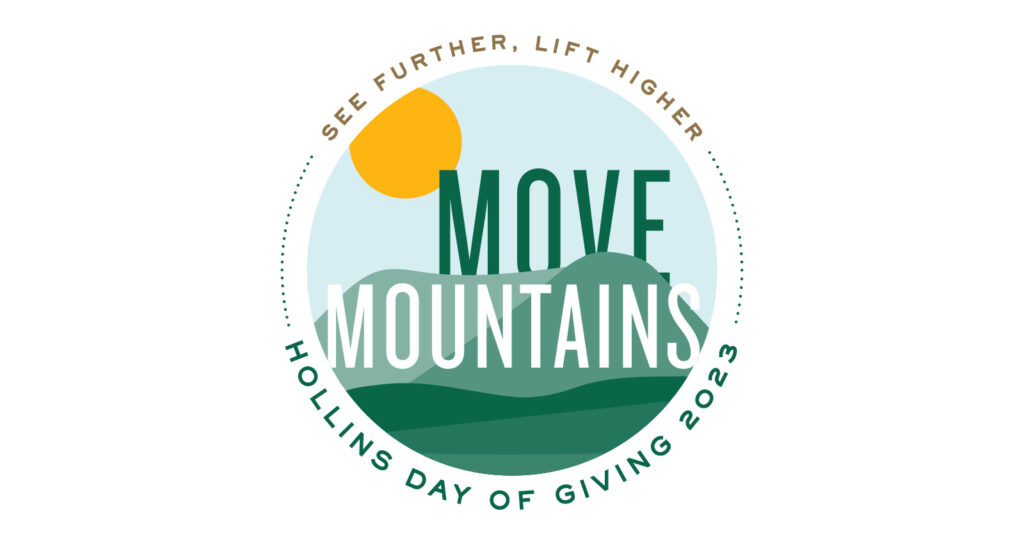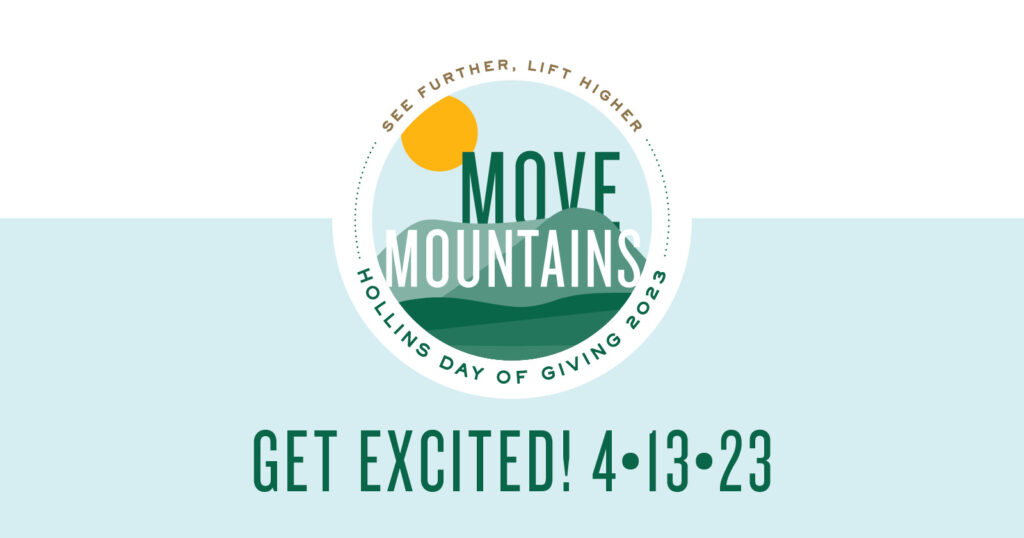 ________________________________________________________________________________
Tall Photos for Stories & Reels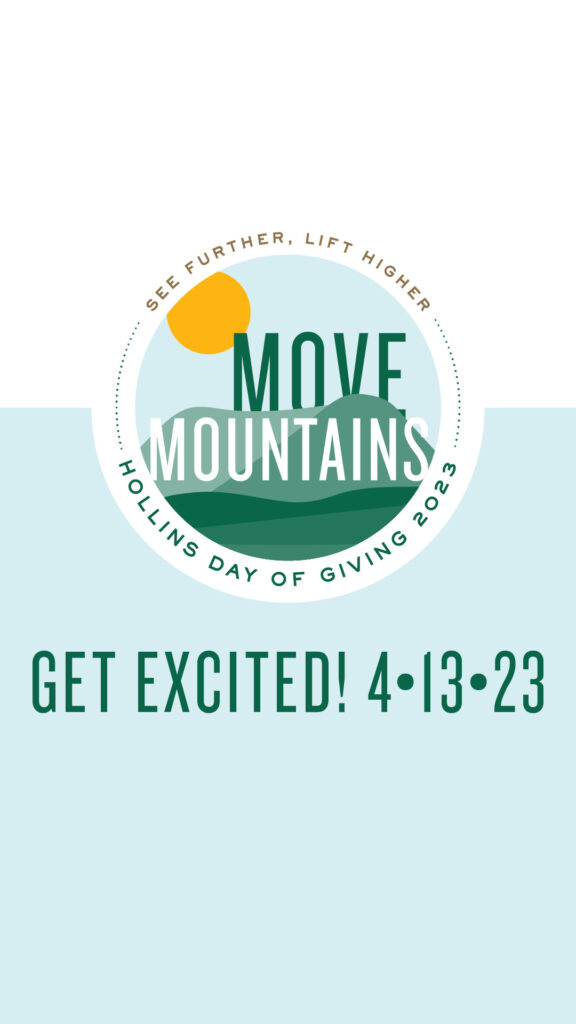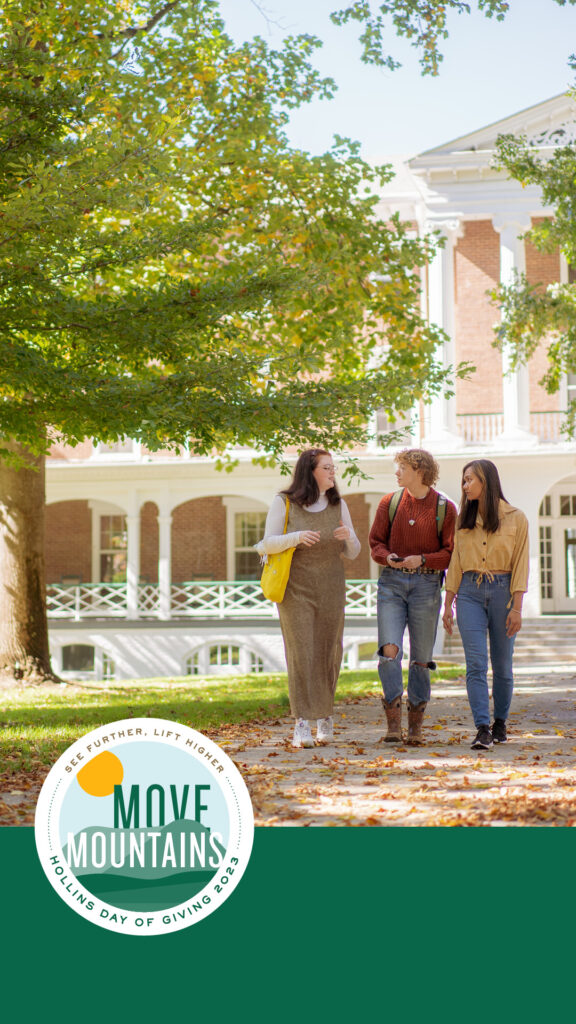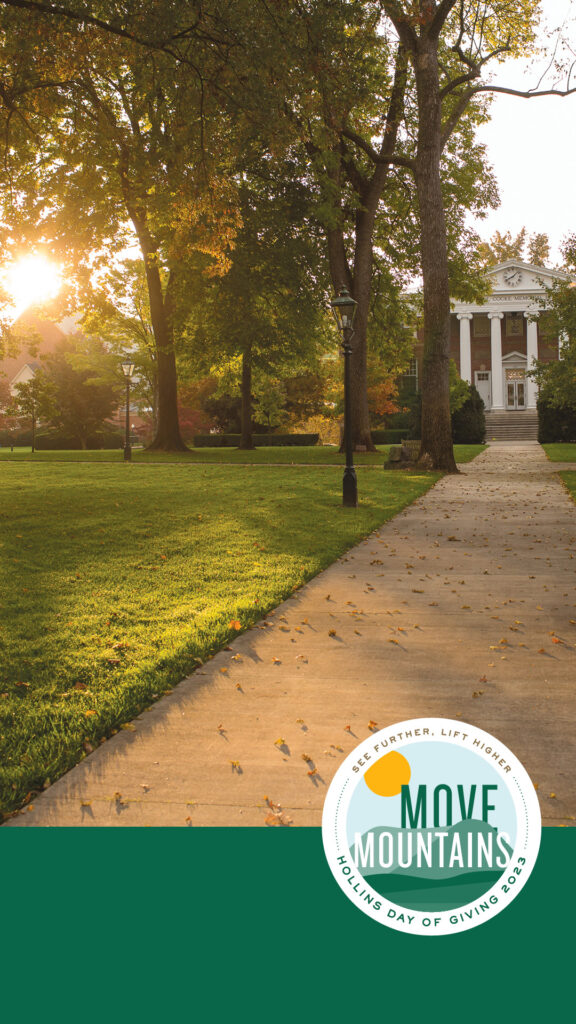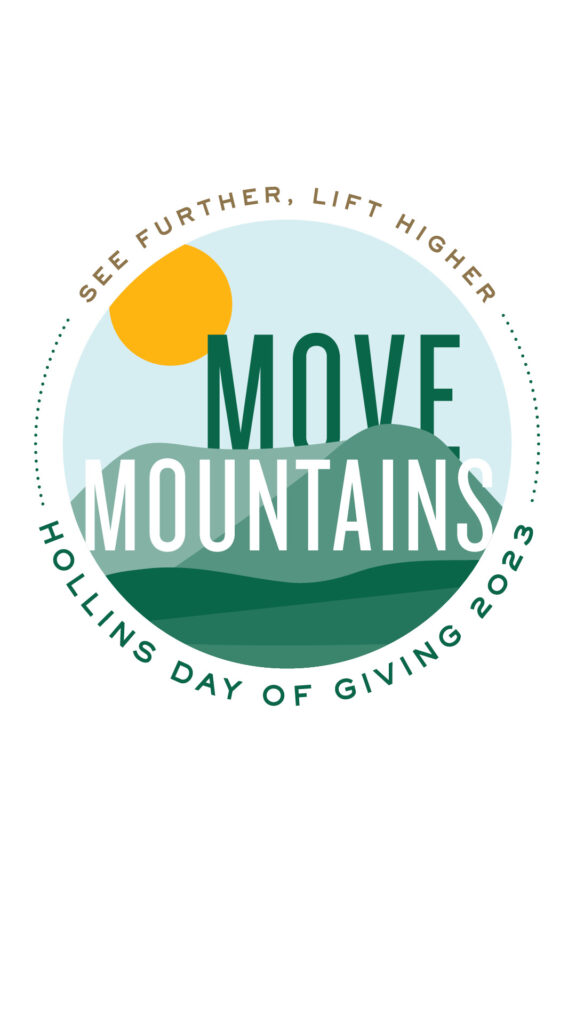 _______________________________________________________________________________
Wallpapers