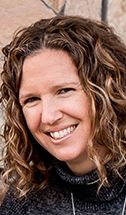 Kris Spisak, Premier Guest
Grammartopia / Fiction & Memoir Editing Secrets
Kris Spisak wrote her first three books—Get a Grip on Your Grammar: 250 Writing and Editing Reminders for the Curious or Confused (Career Press), The Novel Editing Workbook (Davro Press), and The Family Story Workbook (Davro Press)—to help writers of all kinds sharpen their storytelling and empower their communications. Her debut novel, The Baba Yaga Mask (Wyatt-MacKenzie Publishing), was inspired by her family's experience in the post-WWII Ukrainian diaspora and has been called "A complex, poetic tale" by Kirkus Reviews. When not working on her own projects, Kris is an active speaker, workshop leader, and fiction editor. Learn more or sign up for her monthly writing tips newsletter at Kris-Spisak.com.
---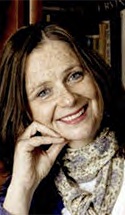 Melanie Almeder, panelist, Sense of Motion, Sense of Place: Craft Notes from Roanoke's Writers by Bus
Melanie Almeder's first book of poems was shortlisted for the Walt Whitman Award and was given the Editor's Prize by Tupelo Press. Her individual poems have received awards, been published widely in a range of journals, including Poetry, The Seneca Review, 32 Poems, Five Points, and The American Literary Review, and been nominated by editors for Pushcart Prizes.  Her writings on art have appeared in national and international books and exhibitions. A believer in the crucial interconnections between writing, the arts, and community, Almeder has collaborated with arts organizers to organize community arts projects in Roanoke; Miami, Florida; and Sitka, Alaska. She has received teaching awards from the University of Florida, Roanoke College, and, in 2011, the Virginia State Council of Higher Education named her as one of the top professors in Virginia. Almeder is the John P. Fishwick Professor of English at Roanoke College.
---
Betsy Ashton, Pantser vs Plotter: The Right Tools for Every Approach

Betsy Ashton is an award-winning author for the 2021 Firebird Book Awards for Out of the Desert and Betrayal. Born in Washington, DC, Betsy claims she was raised in Southern California where she ran wild with coyotes in the hills above Malibu, even though her mother challenged her memory. She writes in multiple genres: mysteries, including the Mad Max Mystery series, Unintended Consequences, Uncharted Territory, and Unsafe Haven (all republished in 2021): serial killer psychological suspense, Eyes Without a Face, published in 2017: and literary or women's fiction, Out of the Desert, August 2019. Her latest is a suspense novel, Betrayal, published in 2021. Her short stories and poetry have appeared in several anthologies including Murder by the Glass, 50 Shades of Cabernet, and Candles of Hope. She is the past president of the commonwealth-wide Virginia Writers Club and remains active in the literary communities in Roanoke and at Smith Mountain Lake. An activist in her earlier years, she earned the nickname of "Buckshot Betsy," during a march in California. You'll have to ask her for details. Reach her at www.betsy-ashton.com.
---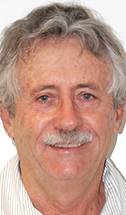 Ken Conklin, The Do's and Don'ts of Self-Publishing 
Ken Conklin is a member of the Author's Guild. A native of Los Angeles, he has lived in Botetourt County, Virginia, for the past seventeen years. He is the author of NORVEL: An American Hero. The book about Botetourt County native Norvel Lee inspired the Commonwealth of Virginia to designate a section of US220 to be known as the Norvel LaFallette Ray Lee Memorial Highway. Ken is also the author of The Zen of Ken, a collection of his poems. He is a member of the Centennial Committee for the Poet Society of Virginia's upcoming 100-year festival. His essays have been published in The Roanoke Times and other publications such as the Victoria Advocate, Easy Reader, and Microwave Journal. Although always a writer, he made his living in the technology industry as a business development and general management executive. In those roles he had the opportunity to travel throughout North America, Europe, and Asia. The experiences from those travels inform his writing. Ken enjoys golf, hiking the beautiful trails of Virginia's Blue Ridge Mountains, and attending local live music events.  He continues, however, to root for the Los Angeles Dodgers. www.kennethfconklin.com
---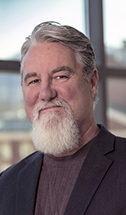 Tom Field, How'd Barbara Do It?

Field is a creative director, publisher, writer, editor, media and marketing executive who has been in the communications field for more than 40 years. With his agency, Berryfield, he has produced campaigns and programs for organizations of all scopes and sizes—including leaders in the IT/communications, education, manufacturing, engineering, automotive, retail, and service industries. He produces a number of publications, most notably, his flagship business journal, Valley Business FRONT—now in its 15th year (35th continuous year counting the original Blue Ridge Business Journal that he managed and helped launch). With more than 240 published editorials, countless articles, reports, and features, and interviews with everyone from NFL coaches to global business icons to moonshiners and mom-and-pops, his body of work is diverse and prolific. Tom lives in Salem, is well-established in the regional business community and has been recognized with numerous awards. He enjoys hanging out with his family and friends. He's been on both sides of the interview process enough to know who does it with exceptional competency.
---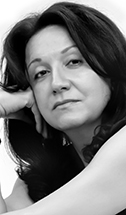 Kristina Gorcheva-Newberry, Creating Unforgettable Characters
Kristina Gorcheva-Newberry moved to the U.S. in 1995, after having witnessed perestroika and the fall of the Iron Curtain. She published fifty stories and received nine Pushcart nominations. Her work appeared in Subtropics, Zoetrope: All Story, Electric Literature, Indiana Review, The Southern Review, Gulf Coast, TriQuarterly, Prairie Schooner, Nimrod, and elsewhere. Kristina is the winner of the Katherine Anne Porter Prize for Fiction, the Tennessee Williams scholarship from the Sewanee Writers' Conference, and the Raz/Shumaker Prairie Schooner Book Prize in Fiction for her first collection of stories, What Isn't Remembered, long-listed for the 2022 PEN/Robert W. Bingham Prize and shortlisted for the 2022 William Saroyan International Prize. Her debut novel, The Orchard, was published by Ballantine Books in March of 2022; the paperback edition will be a Penguin Random House Book Club title, forthcoming in March of 2023.
---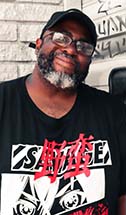 Bryan Hancock, Authentically Finding Your Voice
Bryan "Harvest Blaque" Hancock is an actor, Slam poet, and Hip-Hop Performer, and Perry F. Kendig nominated artist. Bryan works at The Jefferson Center music lab as their lead Hip-Hop studies teacher. His acting credits include the web series "Tuned Out T.V." and Showtimers production of 12 Angry Men, Hollins Playwright's festival Pheromones, Baltimore. He is currently a cast member of The Big Lick Conspiracy Comedy Troupe. Harvest also is the host/curator of the bi-weekly poetry show Soul Sessions. For almost 9 years Soul Sessions has been the peaceful, creative hub for all walks of life. Soul Sessions is an open space for one to let their soul be free and their voices heard through open mic poetry. They are housed in Morning Brew Coffee located at 511 Jefferson street Roanoke, Va. Hancock has worked on his craft as a performance artist/emcee and is also known for his underground mixtapes "Stress As A Weapon" Vol 1&2. Harvest Blaque. Album "Mind Scrub" is out now and the second LP "The Care Package," Vol 1 is in the works.
---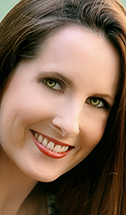 Renee Harless, World Building: Constructing the Layers to Bring Your Vision to Life
Renee Harless is a USA TODAY Bestselling Author who resides in the Blue Ridge Mountains of Virginia with her husband and children. She studied Communication, specifically Public Relations, at Radford University. Growing up, Harless always found a way to pursue her creativity. It began by watching endless runs of White Christmas – yes even in the summer – and learning every word and dance from the movie. She could still sing "Sister Sister" if requested. In high school she joined the show choir and a community theatre group, The Troubadours. After marrying the man of her dreams and moving from her hometown she sought out a different artistic outlet – writing. To say that Harless is a romance addict would be an understatement. When she isn't chasing her kids around the house, working her day job, or writing, she jumps head first into a romance novel.
---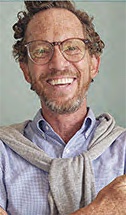 Doug Jackson, Sense of Motion, Sense of Place: Craft Notes from Roanoke's Writers by Bus
Douglas Jackson M.F.A. '06 is the arts and culture coordinator for the City of Roanoke and an active advocate for building a better community through the arts and humanities. Learn more at bookcityroanoke.com and roanokearts.org.
---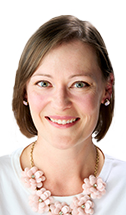 Liz Long, Up Your Freelance Game
Can you adhere to deadlines and word counts? How about an editor's specific story angle or a fiction outline contracted by a ghostwriting client? What are publications looking for when it comes to your freelance writing? How can you find clients seeking editors and content creators? We'll go over a key few tips on how to improve your freelance game, no matter what stage you're in, and ways to improve your writer resume for primo gigs.
---
Cameron Mackenzie, Write What You Don't Know
Cameron MacKenzie has been a bouncer, valet, house painter, dry cleaner, housing contractor, and farmhand, so of course he became a writer. His work has appeared in Plume, Salmagundi, The Rumpus, and The Michigan Quarterly Review, among other places. His novel, The Beginning of His Excellent and Eventful Career (MadHat Press), chronicles the rise to power of Mexican revolutionary Pancho Villa, and was called "original, poignant, brutal, and beautiful," by Kirkus Reviews. His recent collection of short fiction, River Weather  (Alternating Current Press), explores the transformation of Northern Virginia in the 1990s and early 2000s. He received his Ph.D. in English from Temple University in 2010, and published Badiou and American Modernist Poetics (Palgrave Macmillan) in 2018.
---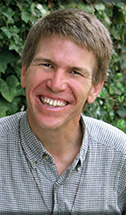 Jim Minick, Using Family or Other People's Stories to Make Art (Fiction/Nonfiction)
Jim Minick is the author of six books, the most recent, Fire Is Your Water, a novel. The Blueberry Years, his memoir, won the Best Nonfiction Book of the Year from Southern Independent Booksellers Association. His work has appeared in many publications including the New York Times, Poets & Writers, Tampa Review, Shenandoah, Orion, Oxford American, and The Sun. His newest book is Without Warning: The Tornado of Udall, Kansas, forthcoming University of Nebraska Press in 2023.
---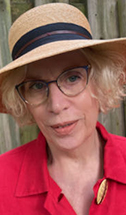 Valerie Nieman, All into the Pool: Writing Mashups and Genre Crossovers
Valerie Nieman's latest, In the Lonely Backwater, a thriller in the Southern gothic tradition, came out in May 2022. To the Bones, her genre-bending folk horror/thriller about coal country, was a finalist for the 2020 Manly Wade Wellman Award. She is also the author of Blood Clay (Eric Hoffer Award) and two other novels. She has published a short fiction collection and three poetry collections, most recently, Leopard Lady: A Life in Verse, which was runner-up for the Brockman-Campbell Prize. She has published widely in journals and anthologies, and has held state and NEA creative writing fellowships. Nieman holds degrees from West Virginia University and Queens University of Charlotte, and was a reporter and farmer in West Virginia before moving to North Carolina, where she worked as an editor and as a creative writing professor at a historically black institution, NC A&T State University. Her activities include hiking, flyfishing, and gardening.
---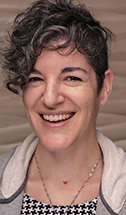 SB Rawz, Get Going, Get Writing, Let's Get This Ink Flowing
SB Rawz (the coach and writer formerly known to RRWC regulars as Sarah Beth Jones) is a long-time blogger, one-time newspaper columnist and magazine freelancer, and forever tinkerer with fiction and poetry. When she's not remixing the 26 letters of the English alphabet, she's acting as a catalyst for creatives, professionals, and world changers in unleashing their unique voices and deeper wisdom. Learn more and join her community, The Bigger Badder Crew, at rawzcoaching.com.
---
G. Samantha Rosenthal, Creative Non-Fiction; or, How to Have Fun with Facts 
Samantha Rosenthal (she/they) is associate professor of history and coordinator of the public history concentration at Roanoke College. She is the author of two books, Living Queer History: Remembrance and Belonging in a Southern City (University of North Carolina Press, 2021) and Beyond Hawaiʻi: Native Labor in the Pacific World (University of California Press, 2018). Rosenthal is co-founder of the Southwest Virginia LGBTQ+ History Project, a queer public history initiative based in Roanoke, Virginia. Her work, as an author and with the History Project, has been recognized with awards and honorable mentions from the National Council on Public History, the Oral History Association, the Committee on Lesbian, Gay, Bisexual, and Transgender History, the American Society for Environmental History, and the Working Class Studies Association. She currently serves on the Governing Board of the Committee on Lesbian, Gay, Bisexual, and Transgender History, and on the Editorial Board of The Public Historian. Samantha is a committed queer, feminist, and anti-racist activist, and community organizer. They are particularly passionate about mentoring young queer and trans people in Southwest Virginia.
---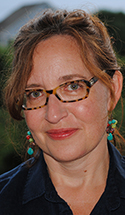 Meighan L. Sharp, panelist, Sense of Motion, Sense of Place: Craft Notes from Roanoke's Writers by Bus
Meighan L. Sharp M.F.A. '11 lives in Roanoke, where she recently spent 15 months as an artist-in-residence for the Dr. Robert L.A. Keeley Healing Arts Program, working with patients and families at Carilion Roanoke Memorial Hospital. She likes to dance in her kitchen and teaches at Hollins. This fall she released Effusive Greetings to Friends, a book of poetry written with David Huddle M.A. '69 and published by Groundhog Poetry Press. She is the current chair of the Roanoke Arts Commission.
---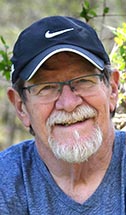 Dan Smith, Presenting the Perfect Draft

Veteran journalist and author Dan Smith is a member of the Virginia Communications Hall of Fame. He has won state, national and international awards for his work in print journalism (writing, editing, design, photography) and was a long-time essayist for Public Radio. He was the Virginia Business Journalist of the Year in 2005, has been cited by Roanoke City Council for accomplishments three times, and has twice won Perry F. Kendig Awards, the region's top arts award. He has been cited for support of the arts, environmentalism, as well as business ethics. Smith has written eight books, the most recent being the novels CLOG! and NEWS!  He is at pampadansmith@gmail.com.
---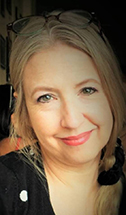 Susannah Smith, Presenting the Perfect Draft
Publisher Susannah Smith of Lynchburg Founded Propertius Press in 2012. She is a certified land-use planner, minored in ballet in college, modeled and taught ballet and modern dance for several years. She writes poetry, fiction, non-fiction and personal essays, publishes book reviews and blogs regularly, and also works in editing. She holds a bachelor's degree in geography and has completed major master's coursework in International Studies. She earned an international certificate in French language and culture at the Université de Strasbourg in Strasbourg, France. She is an award-winning short-story writer and is the author of several novels. Ms. Smith is a member of the Southern Appalachian Writers Cooperative, the Writers Guild of America East, Roanoke Valley Writers, and the Virginia Writers Club. An avid musician, historian and naturalist, she practices yoga and needlework. Contact her at www.susannaheanes.com.
---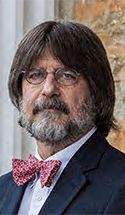 Tim Thornton, panelist, Sense of Motion, Sense of Place: Craft Notes from Roanoke's Writers by Bus
Tim Thornton M.A.L.S. '05 is a writer, journalist, and teacher with experience at daily newspapers, community nondaily newspapers, alternative newsweeklies, online media, magazines, and public radio. Winner of national awards for column writing and environmental reporting. He is the recipient of the Phillip D. Reed Memorial Award for Outstanding Writing on the Southern Environment, the Virginia Press Association's D. Lathan Mims Award for "editorial leadership and service to the community," and a score of state press association awards. He is currently on faculty at Radford University's Appalachian Regional and Rural Studies Center.
---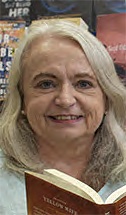 Doloris Vest, Just Business: How to Get Indie Bookstores to Stock Your Book
Doloris Vest came to the book industry after a career in communications, marketing, and nonprofit management. She has a bachelor's degree in journalism with a minor in business from Radford University and did graduate work in corporate communication. As a marketing communication professional, she has worked as a writer and editor for print, broadcast, and digital media in high-tech, industrial, and business services sector. She served as chief executive of the region's federal workforce development board and then a local chamber of commerce for a total of almost 15 years. Book No Further opened in 2017 and expanded in 2019 in Downtown Roanoke; As a bookseller, Vest is especially interested in promoting the rich literary character and tradition in the Roanoke and New River Valleys and throughout Western Virginia and Appalachia. She especially enjoys working with authors to understand the crazy industry they're interested in joining.
---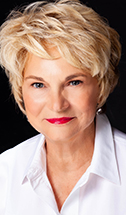 Leah Weiss, Becoming a Bestselling Author at 70
Leah Weiss is a bestselling author whose debut novel If the Creek Don't Rise (2017) was selected as a Library Reads, Indie Next, and SIBA Okra Pick. Creek was honored as a 2018 finalist for the Library of Virginia's Literary Fiction and People's Choice Awards. Her second novel, All the Little Hopes (2021) was a Library Reads, BAM's December 2021 Book Club Choice, and named a Best Book for Fall 2021 by Country Living Magazine. Hopes was a 2022 finalist for the Library of Virginia's People's Choice Award.
---