Here's what some of our graduates are doing:
Catie Asip '16, Senior Associate for Content at PBS Kids, Washington, DC
---
April Marcell (Drummond) '11, Founder and Producer of Gibson & White Pictures, Norfolk, VA
---
---
Tayler Ryanne Jordan '14, Analytics and Insights Manager, Phase:3 Marketing and Communications, Atlanta, GA
---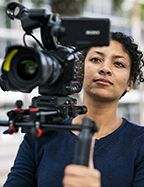 Jasmine Kettenacker '12, professional editor, Bruton Stroube Studios, St. Louis, MO.
---
Jeanne Scout Moran '16, Production Assistant at T-Stop Productions, Boston, MA
---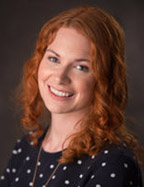 Stephanie Stender '04, award-winning director, producer, and screenwriter; named a finalist for the 2020 New England Film Star Awards for her film All Stars: The Changing Face of Drag.
---
Sadie Tillery '05, Director of Programming, Full Frame Documentary Film Festival, Durham, NC
---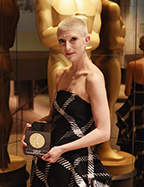 Georden West '15, film director, Boston, MA. Georden won gold in the Alternative/Experimental category at the 2019 Student Academy Awards, qualifying for an Oscar for Live Action Short.
---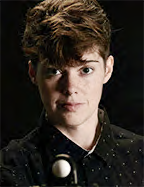 Ashton Rae '13, professional cinematographer, Butcherbird Studios, Los Angeles, CA.
---