Opportunities abound for English and creative writing majors to practice their craft. Undergraduate writers have the opportunity to participate in the following publications:
Cargoes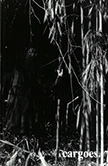 A student-produced campus literary magazine published once a year, Cargoes includes student work, the winners of the Cargoes National Undergraduate Competition, and the winners of the Nancy Thorp Poetry Contest. Cargoes has won the undergraduate Literary Prize for content from the Association of Writers and Writing Programs.
---
The Cyborg Griffin

A student-produced campus literary journal published once a year, The Cyborg Griffin seeks to foster appreciation for the speculative genres.
---
Gravel


Gravel seeks to create an inclusive environment through art that is derived from cultural experiences, focusing on racial, ethnic, and national identity; disability; and orientation, regional, socioeconomic, religious, and gender identity.
---