The communication studies degree is both broad and deep. Students learn about communication processes in a wide variety of contexts. They get to know professors in small, relaxed classes, and professors get to know students and their interests. Course projects and activities are designed with those interests in mind.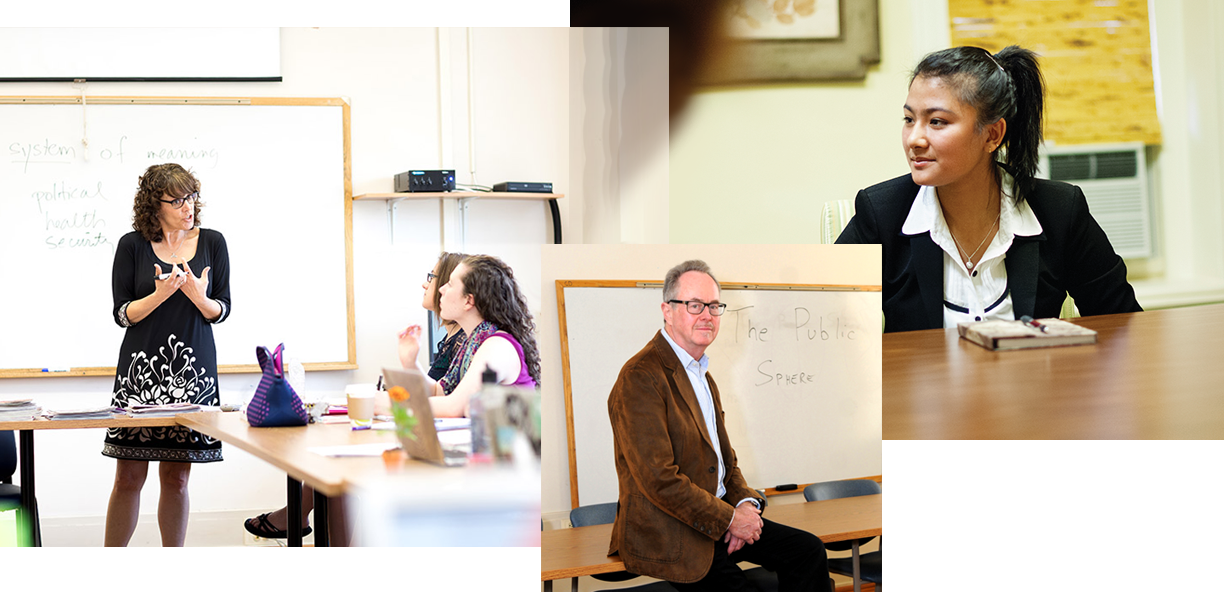 Tracks
Communication Studies Major
Working with their advisor, students tailor their major to prepare for professional or graduate school. Or, they pursue careers in media, organizational communication, public relations, or another field with a communications degree in hand.
Communication Studies Minor
Students wishing to integrate communication skills into their major discipline and profession will benefit greatly from this option. The minor requires five courses and will give you a firm foundation in communication.
---
Internships are required and guaranteed for communication studies majors.
What You'll Learn
Making History Rock in Paris
I've been able to see what goes into the life of someone working internationally in the communications field, and that alone has been incredibly valuable for me."
Liza Davis '19, who is interning throughout the 2018-19 academic year with Imerys Carbonates, a global company based in France. She is managing their social media campaign, "History Rocks in Paris."
Exceptional Education, Extraordinary Professors
Hollins' outstanding communication studies program was a large part of what brought me to Hollins. The department not only provided an exceptional education from extraordinary professors, but also offered the opportunity to enhance my skills outside the classroom through January term internships.
Mallory Potock, account manager at DigitasLBi_US
Access to Opportunity
The internship [with Estée Lauder] helped open doors and place me in an industry I really enjoy.
Kelsey Kriz, PR and customer relations, US Cosmeceutechs LLC