Hal Ackerman
Ackerman has been on the faculty of the UCLA School of Theater, Film and Television since 1985 and is currently co-area head of the screenwriting program. His book,
Write Screenplays That Sell…The Ackerman Way
, is in its third printing, and is the text of choice in a growing number of screenwriting programs around the country. He has had numerous short stories published in literary journals including
North Dakota Review, New Millennium Writings, Southeast Review, The Pinch, The Yalobusha Review
. "Roof Garden" won the Warren Adler 2008 award for fiction and "Alfalfa," was included in the anthology,
I Wanna Be Sedated…30 Writers on Parenting Teenagers
. "Walk Through" is among
Southeast Review's World's Best Short Shorts of 2010
. His short story "The Dancer Horse" received a Pushcart Nomination in 2011.
Testosterone: How Prostate Cancer Made a Man of Me
was the recipient of the William Saroyan Centennial Prize for drama. Under its new title,
Prick
, it won Best Script at the 2011 United Solo Festival. His first novel,
Stein, Stoned
(Tyrus Books) came out in 2010.
Stein, Stung
followed in March 2012. His short story collection,
The Boy Who Had A Peach Tree Growing Out Of His Head… (And Other Natural Phenomena)
was published in November of 2016.
---
Marc Arneson
Arneson is a produced writer of shorts and feature films. He has been a visiting professor in the U.C.L.A. M.F.A. Screenwriting program and currently teaches in the UCLA Professional Program in Screenwriting. As a graduate of the U.C.L.A. M.F.A. screenwriting program, Marc was awarded the Jack Nicholson Prize, The Harmony Gold Screenwriting Award and the Zaki Gordon Award for Excellence in writing. As a winner of the Showtime/Tony Cox Screenwriting Award at the Nantucket Film Festival, he was selected as writer-in-residence at their prestigious Screenwriters Colony. Marc has developed, optioned and sold scripts across diverse media including internet shorts for the Game Show Network; a half-hour pilot at Fox Television Animation and the feature film Just Peck.
---
Kelly Fullerton
Fullerton was most recently executive story editor for season two of ABC Family's critically-acclaimed show, The Fosters.  Additionally she was story editor for The Fosters season one. Previously she was a staff writer on the NBC comedy Next Caller  and a story editor for MTV's hit comedy Awkward.  Kelly received her M.F.A. in screenwriting from UCLA as part of the television showrunner track.  At UCLA, Kelly was the recipient of the Sidney Sheldon award for her feature script Always a Bridesmaid, and she won the Zaki Gordon Award for her feature Clarity.
---
Geoff Geib
Geib received his M.F.A. in screenwriting from the UCLA School of Theater, Film and Television. After graduating, he worked as a staff writer during the final two seasons of the television show Medium, and later sold an original pilot entitled Happy Accidents to CBS Paramount. The script was developed at TNT with Glenn Gordon Caron, the creator of Moonlighting. Geoff's IMDb page also proudly lists the PA work he did on Gilda Radner's Greatest Moments from 2002 and his dramatic turn as the 'Lightswitch Guy' in the hopefully never seen independent film Ante Up.
---
Joe Gilford
Gilford has done virtually everything in film and theatre since he started in his teens. He has been privileged to teach at Hollins since 2010. His off-Broadway play Finks was a New York Times Critics Pick and nominated for New York's Drama Desk Outstanding Play and the Off-Broadway Alliance's Best New Play. It has been produced regionally as well as critically acclaimed productions in the Bay Area and Los Angeles. He is the original screenwriter of Mobtown (2019) starring David Arquette and Jamie Lynn Sigler. He has received two Alfred P. Sloane Foundation playwriting grants for Danny's Brain, about football concussions and The Radio Boys, about the ill-fated life of Edwin Armstrong the inventor of FM radio. He is the winner of a New York Emmy Award for his documentary work on public TV. He is the author of the popular screenwriting guide, Why Does the Screenwriter Cross the Road? He has been a guest lecturer and teacher of screenwriting at many institutions including Montclair State University, Pratt Institute, and Columbia University. Since1999 he has taught television and screenwriting at NYU's Tisch department of undergraduate film and television.
---
Simon Herbert
Simon Herbert is a screenwriter, UCLA Professional Program instructor, podcaster, and filmmaker. His film Savageland  (codirected with David Whelan and Phil Guidry) was released internationally in 2017 by Terror Films after winning nine "Best Of" awards in 14 film festivals. Prior to becoming a screenwriter, Herbert was a UK art curator, working on issue-based artworks with artists such as Marina Abramović, Karen Finley, and Alan Moore (writer of V For Vendetta and Watchmen). Herbert is currently producing a series of screenwriting interviews for the new podcast UCLA Script Break. He is repped by Management 360.
---
Niam Itani
Itani is an award winning filmmaker, screenwriter, and documentary producer. Her films have screened at film festivals all over the word including the 2012 Venice Film Festival. She served as a programs producer for five years at Aljazeera Satellite Network in Doha, Qatar and has taught screenwriting at the American University in Beirut, Lebanon.
---
Dave Johnson
Johnson is both a graduate of the Professional Program in Screenwriting and the M.F.A. Screenwriting Program at UCLA. He was the recipient of both the Jack Nicholson Award in Screenwriting and the Harmony Gold Award of Excellence. Along with being a produced television writer, Dave has sold and developed feature films for Walt Disney Pictures, 20th Century Fox, Paramount, and New Regency.
---
Chuck kim
Writer Chuck Kim has credits in several different mediums including prime time television, comic books, and animation. His work includes multiple seasons on the NBC series Heroes, numerous comics for both DC and Marvel comics, as well as episodes for the Cartoon Network series Ben 10. 
---
Jon Klein
Klein, M.F.A. in Film and Television, U.C.L.A., is a professional writer whose work has been seen on both stage and television. The author of twenty produced plays, he adapted his play, T Bone N Weasel, for a film on the TNT network, starring Gregory Hines and Christopher Lloyd. His stage adaptation of the children's classic, Bunnicula, is scheduled for a national tour, including the Kennedy Center. He teaches screenwriting and playwriting at Catholic University.
---
Mari Kornhauser
Kornhauser, a U.C.L.A. Film School graduate. She has written and co-produced Zandalee, starring Nicholas Cage, and The Last Ride, starring Mickey Rourke. Kornhauser has also written on assignment for 20th Century Fox, Tri-Star, and others. Her debut feature, Housebound (2000), which she wrote and directed, has won awards at film festivals around the world. She divides her time between Los Angeles and New Orleans.
---
Weiko Lin
Lin has written a dramatic feature for The Mark Gordon Company (2012) and Good Worldwide, Inc (The Messenger). He also has a comedy with Madhouse Entertainment (The Bounty Hunter, Safehouse) attached to produce. Currently, Weiko is developing a German crime thriller remake with Atlas Entertainment (The Dark Night). A Samuel Goldwyn Writing Award recipient and a Nicholl Fellow Finalist, Weiko was most recently on full-time faculty at Northwestern University's M.F.A. Writing for the Stage and Screen Program. As a Fulbright Senior Specialist, he has also taught M.F.A. screenwriting at Taipei National University of the Arts. As a producer, Weiko wrapped production in October on a Chinese romantic comedy directed by Emmy winning Henry Chan ("The B. in Apt. 23," "Scrubs," "King of Queens"). It is slated for an August 2013 release in Asia.
---
Jenna McGrath
McGrath has spent the last several years writing for Disney, Nickelodeon, Marvel, Disney XD, and Strike Entertainment. Past shows include Best Friends Whenever, Bella and the Bulldogs, Kickin It!, Packages from Planet X, and Avengers Assemble. She and her writing partner recently sold an original half-hour pilot to Nickelodeon. McGrath earned her M.F.A. at UCLA's School of Theater, Film and Television, where she was awarded a Streisand/Sony Fellowship. She is also two-time national record holder in the extreme sport of freediving.
---
Stephanie Moore
Moore received her M.F.A. in Screenwriting from UCLA. She won the Harve Bennett "Written By" Prize in Screenwriting, and the Harmony Gold Screenwriting Award. She has taught in the UCLA Professional Program in Screenwriting since 2001 to the present and was a guest lecturer at Pixar University in 2002. Stephanie co-wrote Life-Size starring Tyra Banks and Lindsay Lohan, an original movie for ABC's "Wonderful World of Disney," and also received "story by" credit. She was hired by Disney to co-write Life-Size 2.
---
Hunter Phillips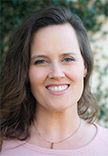 A published author, director, and award-winning screenwriter, Phillips has worked as a writer for NBC Universal and has sold or optioned scripts to a number of studios, both domestic and international. As a director, Phillips has cast and worked with phenomenal talent such as Tony Cavalero (The Righteous Gemstones, School of Rock), Jill Alexander (Silicon Valley), and Mindy Sterling (Austin Powers). With her script consulting company, The Write Script Tutor, she has shepherded client work to companies such as Disney, HBO, and Showtime, to name a few. Prior to pursuing filmmaking, Phillips was an NCAA Division I water polo player and worked at Crocker Nuclear Laboratory during her time at UC Davis.
---
Lawrence C. Ross, Jr.
Lawrence Ross is a published author, screenwriter, and comic book creator. His latest book is Blackballed: The Black and White Politics of Race on America's Campuses. He holds a Bachelor of Arts in history and an M.F.A. in screenwriting, both from UCLA. He has lectured at over 400 universities, as he is universally recognized as the leading expert in the field of African-American fraternities and sororities. His current project, The Casuals, is a comic book series that follows six bad ass, genetically enhanced multi-ethnic women as they fight evil around the world.
---
Kit Steinkellner
As a playwright, Kit Steinkellner's work has received significant national attention, with productions Off-Broadway at Playwright's Horizons, at the Kennedy Center in Washington DC, the San Diego Old Globe, and both the New York and Los Angeles Fringe Festivals. Her work has been praised by The New York Times, LA Times, LA Weekly, and Backstage, and her work has been published by Samuel French. Steinkellner is the recipient of several awards, including the number one slot on the The Bitch List 2015, the Tim Robbins Playwriting Award, the Jack Nicholson Prize in Screenwriting, and a granteeship to the Sundance Theatre Lab. She is a staff writer and the weekend editor for the website, HelloGiggles. She earned both her B.A. (theater, emphasis playwriting and directing) and her M.F.A. (screenwriting and television show running) from the UCLA School of Theater, Film, and Television.
---
Ashley Ariel Stratton M.F.A. '20

Ashley Ariel Stratton is a writer, nonprofit executive, marketing expert, and partner at ProPath Screenwriting. Through romance, comedy, and action, Stratton's scripts explore questions of identity, hope, ethics, and the lengths one will go to escape student loan debt. She received her M.F.A. in screenwriting from Hollins and her master's in theology from Fuller Theological Seminary. Her short film, Foolproof, won the Santa Barbara International Film Festival student competition, and several of her feature scripts have placed in top screenwriting competitions. Stratton is obsessed with German shepherd dogs, once wandered around an abandoned hospital on Halloween, and has recently taken up archery as a form of relaxation. She currently lives on a bend of the French Broad River somewhere in East Tennessee with her rescue dog, Rory.