Brian Attebery
In 2019 Attebery was Leverhulme Visiting Professor at the University of Glasgow. He is the author of
Stories about Stories: Fantasy and the Remaking of Myth and Decoding Gender in Science Fiction
, and the forthcoming
Fantasy in the World: How It Means and What It Does
(Oxford UP, 2022), among other genre studies. With Ursula K. Le Guin and Karen Joy Fowler, he edited the groundbreaking
Norton Book of Science Fiction
. His work has been honored with a Pilgrim Award, two Mythopoeic Awards, and the Distinguished Scholarship Award from the International Association for the Fantastic in the Arts. He is professor of English at Idaho State University and editor of the
Journal of the Fantastic in the Art
s. An ongoing project has been editing new editions of the work of Ursula K. Le Guin for the Library of America. Attebery is one of the series editors for a new line of books call Perspectives on Fantasy published by Bloombury.
Education: Ph.D., Brown University; M.A., Brown University; B.A., The College of Idaho
---
Mary Jane Begin
Begin became Illustration chair of the Graduate Programs in Children's Literature at Hollins University in July 2019. She is also a senior critic in the Illustration Department at the Rhode Island School of Design (RISD), where she has taught for nearly 30 years and serves as the Internship and Professional Development Advisor. Another teaching venture includes an online video course on color, composition, character development and media and materials with LinkedInLearning.com and CreativeLive.com. She is an award-winning illustrator and author of picture books including Little Mouse's Painting, A Mouse Told His Mother, The Sorcerer's Apprentice and Willow Buds, tales inspired by The Wind in the Willows, a classic tale that she also illustrated. Seven of her titles have been translated in Chinese, including her latest picture books, My Little Pony: Under the Sparking Sea and The Dragons on Dazzle Island published by Little Brown in collaboration with Hasbro. One of her titles, Willow Buds, The Tale of Toad and Badger, won the prestigious Bing Xin Children's Literature Award in China.
Education: B.F.A. in Illustration, Rhode Island School of Design
---
Rhonda Brock-Servais
Doc Brock has been teaching critical classes in the Summer Children's Literature program for 10 years. She also frequently does independent studies and advises theses. She is the North American Editor for Children's Literature in Education. During the regular school year, she can be found at Longwood University (also in Virginia) teaching classes in Children's, YA, the Gothic, and Nineteenth-century British Literature and being the administrator for the Children's Literature Concentration. Her interests include adaptation, the gothic and horror, and genre studies. Her most recent article can be found in Horror Literature and Dark Fantasies: Challenging Genres (2018).
Education: Ph.D., University of South Carolina Columbia; M.A., Georgia Southern University; B.A., University of Wisconsin – Parkside
---
Karen Chandler
Chandler teaches American and African American literature at the University of Louisville. Her essays on literature and film have appeared in journals such as Children's Literature Association Quarterly, Arizona Quarterly, Research on Diversity in Youth Literature, and African American Review, and collections such as Who Writes for Black Children? Her book about African American history in children's literature is forthcoming.
Education: Ph.D., M.A., University of Pennsylvania; B.A., The University of Chicago
---
R. Gregory Christie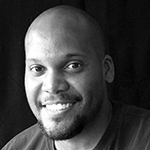 Christie is an award-winning children's book illustrator and lecturer with a long track record of creating uniquely inspiring moments through art. His dozens of children's books include Freedom in Congo Square, winner of the 2017 Charlotte Zolotow Award and an Honor Book for both the Caldecott and the Coretta Scott King Awards. He is an NAACP Image award winner and was the artist for the United Postal Service's Kwanzaa Stamp in 2013. Christie has done everything from John Coltrane album covers to animated films on Netflix. His lectures on art, diversity, and literature are family friendly and he has made it his mission to educate and connect audiences to books in a way that is both fun and engaging.
Education: B.F.A., NYC School of the Visual Arts
---
Dhonielle Clayton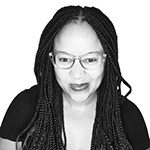 Clayton is a New York Times Bestselling author of The Belles series, Shattered Midnight, co-author of Blackout, and the co-author of the Tiny Pretty Things duology, a Netflix original series. She hails from the Washington, D.C. suburbs on the Maryland side. She taught secondary school for several years, and is a former elementary and middle school librarian. She is COO of the non-profit We Need Diverse Books, and President of Cake Creative, an IP story kitchen dedicated to diverse books for all ages. She's an avid traveler, and always on the hunt for magic and mischief. Up next: The Marvellers, her middle grade fantasy debut. You can find her on social media @brownbookworm.
Education: M.F.A., The New School; M.A., Hollins UniversitysPhoto credit: Jess Andree
---
Karen Coats
Coats is director of the Centre for Research and Children's Literature at Cambridge University in the United Kingdom, and professor emeritus at Illinois State University, where she received the 2016 Janice Witherspoon Neuleib Award for Outstanding Scholarly Achievement. Her many acclaimed works of scholarly criticism include the co-edited Handbook of Research on Children's and Young Adult Literature (Bloomsbury, 2010) and the Children's Literature Association's 2018 Edited Book Award-winning Mothers in Children's and Young Adult Literature, coedited with Lisa Rowe Fraustino (U Mississippi P, 2016). She is primarily interested in the ways children's literature and culture instantiates and continues to inform a worldview at conscious and unconscious levels. She views children's texts and critical theories as mutually informative insofar as even the most revered cultural critics and philosophers developed their aesthetic sensibilities and schemas through (often long-forgotten? repressed? integrated?) interaction with children's poetry, stories, and images in picture books.
Education: Ph.D., The George Washington University; M.A., Virginia Tech; B.A., Virginia Tech
---
Sarah Park Dahlen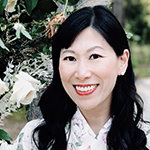 Park Dahlen is an associate professor in the School of Information Sciences at the University of Illinois at Urbana-Champaign. A graduate of UCLA's Asian American Studies Department, she earned her Ph.D. and M.S. in Library and Information Science from the University of Illinois at Urbana-Champaign. Her research is on Asian American youth literature and transracial Asian adoption. She co-created the Diversity in Children's Books infographics and administered Lee & Low's 2015 Diversity Baseline Survey. Dahlen co-edits Research on Diversity in Youth Literature with Sonia Alejandra Rodríguez, co-edited Diversity in Youth Literature with Jamie Campbell Naidoo, and co-edited the Children's Literature Association Quarterly special issue on Orphanhood and Adoption in Children's Literature with Lies Wesseling. Her next books address Asian American youth literature with Paul Lai and race in Harry Potter with Ebony Elizabeth Thomas. She is represented by Trish Lawrence of the Erin Murphy Literary Agency. sarahpark.com @readingspark
Education: Ph.D., University of Illinois at Urbana-Champaign; M.S., University of Illinois at Urbana-Champaign; M.A., University of California Los Angeles; B.A., University of California Los Angeles
---
Christopher Denise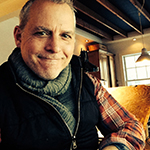 Denise is the illustrator of many critically acclaimed books for young readers including Alison McGhee's Firefly Hollow, Rosemary Wells' Following Grandfather, and Anne Marie Pace's Groundhug Day, as well as several in Brian Jacques' Redwall series. His books have appeared on The New York Times bestseller list and have been recognized by Bank Street College of Education, Parents' Choice Foundation, and the Society of Illustrators. His extensive teaching background includes courses for the Rhode Island School of Design.
Education: B.F.A., Rhode Island School of Design
---
Elizabeth O. Dulemba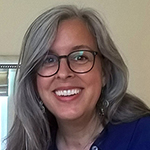 "Dr. e," is an award-winning illustrator, author, teacher, blog influencer, and speaker (including TED), with three-dozen books to her credit, including her novel, A Bird on Water Street, awarded Georgia Author of the Year. Her most recent books are Teacup (under the pseudonym Bae Broughton, 2021), On Eagle Cove (2020), and Merbaby's Lullaby (2019). Before moving to Scotland to advance her graduate studies, she was Illustrator Coordinator for the Society of Children's Book Writers and Illustrators U.S. southern region and a board member for the Georgia Center for the Book. Her recent picture books as illustrator were written by New York Times Bestselling author, Jane Yolen, with whom she often collaborates. She is an associate professor of Illustration at Winthrop University. Learn more at www.dulemba.com and subscribe to her newsletter for which she interviews authors and illustrators and discusses "Creative Thinking."
Education:  Ph.D., University of Glasgow; M.F.A., University of Edinburgh; B.F.A., University of Georgia
---
Lisa Rowe Fraustino
Fraustino became the Director of Graduate Programs in Children's Literature at Hollins University in August of 2018 and has been on the visiting faculty, teaching both critical and creative courses, since 1995. Her middle-grade novel The Hole in the Wall won the 2010 Milkweed Prize for Children's Literature, her article "The Rights and Wrongs of Anthropomorphism in Picture Books" won the 2016 ChLA Article Award, and her volume edited with Karen Coats, Mothers in Children's and Young Adult Literature, won the 2018 ChLA Edited Book Award. She is past president of the Children's Literature Association, and is also the author of I Walk in Dread: The Diary of Deliverance Trembley, Witness to the Salem Witch Trials; The Hickory Chair; and Ash. http://lisarowefraustino.com/.
Education: Ph.D., Binghamton University; M.A., University of Scranton; B.A., University of Maine at Orono.
---
John Steven Gurney
Gurney is the author and illustrator of the Fuzzy Baseball series of graphic novels and the picture books Dinosaur Train and The Bossy Pirate. He has illustrated over 140 chapter books, including the A to Z Mysteries, the Bailey School Kids, and The Calendar Mysteries series. He has illustrated board games, advertisements, posters, puzzles, and a shopping bag for the Macy's Thanksgiving Day parade. He grew up in Pennsylvania reading Dr. Seuss books and watching Bugs Bunny cartoons. As he grew older his reading material shifted to Mad Magazine, and then to JRR Tolkien (but he never stopped watching Bugs Bunny cartoons). He teaches illustration at Kutztown University in Pennsylvania. You can see his work at johnstevengurney.com and fuzzybaseball.com.
Education: M.F.A., in Illustration, Hartford Art School; B.F.A. in Illustration, Pratt Institute
---
Hillary Homzie
Homzie is the author of many books for children, including the Ellie May chapter books, a SLJ Webcast featured selection, and Queen of Likes, which was optioned by Priority Pictures and is a PJOur Way selection. Using her experience as a sketch comedian in NYC, Hillary enjoys teaching students how to add levity and to find their own voice. The New York Times called her teaching: "very attentive and appreciative and encouraging." Hillary coordinates the internship programs for Arts & Humanities at Sonoma State University, where she is on faculty. http://hillaryhomzie.com/.
Education: M.A., Hollins University; M.Ed., Temple University; B.A., University of Virginia
---
Ellen Kushner
Kushner is the author of Thomas the Rhymer (World Fantasy and Mythopoeic awards), the interconnected novels Swordspoint, The Privilege of the Sword (Locus Award, Nebula nominee), and The Fall of the Kings (written with Delia Sherman). She narrated these as audiobooks for Neil Gaiman Presents (Audie Award). With Holly Black, she co-edited Welcome to Bordertown. A co-founder of the Interstitial Arts Foundation, Ellen Kushner was also the longtime host of the national public radio show Sound & Spirit. She has taught creative writing at Clarion, the Odyssey Workshop, and is an instructor at Hollins University's Children's Literature M.F.A. program.  She lives in New York City with Delia Sherman and no cats whatsoever. http://ellenkushner.com.
---
Alexandria LaFaye
LaFaye is associate professor of English at Greenville University. Her newest book is Follow Me Down to Nicodemus Town. She is also the author of Worth, which won the 2005 Scott O'Dell Award for Historical Fiction, No Frogs in School, Water Steps, Stella Stands Alone, The Year of the Sawdust Man, Edith Shay, Strawberry Hill, The Keening, and Nissa's Place. You can learn more about her at. http://www.alafaye.com/.

Education: Ph.D., University of Louisiana; M.F.A. in Creative Writing, University of Memphis; M.A. in Children's Literature, Hollins University; M.A. in English, Minnesota State University-Mankato; B.A., University of Minnesota
---
E. B. Lewis
Lewis is an award-winning illustrator of over 75 books for children including Coming on Home Soon (a 2005 Caldecott medal winner), Talkin' About Bessie (a 2003 Coretta Scott King Award winner), The Bat Boy and His Violin (a Coretta Scott King Honor book), Down the Road (a Notable Book for Children by the American Library Association), and The Other Side (a Notable Book for Language Arts). For 10 years, Lewis taught at University of the Arts – PA and is currently on staff at Pennsylvania Academy of Fine Arts. Today, his art is displayed in museums, owned by private collectors, and sold by art galleries throughout the United States and Europe.
Education: B.F.A., Temple University Tyler School of Art
---
Michelle H. Martin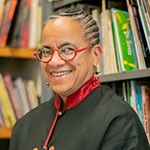 Martin is the Beverly Cleary Endowed Professor for Children and Youth Services in the Information School at the University of Washington and from 2011 to 2016 was the inaugural Augusta Baker Endowed Chair in Childhood Literacy at the University of South Carolina. She has published Brown Gold: Milestones of African American Children's Picture Books, 1845-2002 (Routledge, 2004) and co-edited Sexual Pedagogies: Sex Education in Britain, Australia, and America, 1879-2000 (with Claudia Nelson, Palgrave, 2003). She was the first African American President of the Children's Literature Association and will be hosting the 2022 ChLA Conference in Bellevue, WA, near Seattle. She's the founder of Read-a-Rama (www.Read-a-Rama.org), a nonprofit that uses children's books as the springboard for year-round and summer camp programming.
Education: Ph.D., Illinois State University; M.S., Northern Illinois University; B.A., College of William & Mary
---
Claudia Mills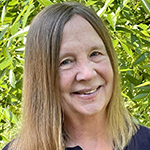 Mills, who holds a Ph.D. in philosophy from Princeton University and an M.L.S. degree (with a concentration in children's literature) from the University of Maryland, is Associate Professor Emerita of Philosophy at the University of Colorado at Boulder and a past president of the Children's Literature Association. The author of almost 60 books for young readers, most recently The Lost Language, her first verse novel (Holiday House), and Boogie Bass, Sign Language Star, in her After-School Superstars series (Holiday House). Mills has published over two dozen scholarly articles on children's literature, including work on Laura Ingalls Wilder, Louisa May Alcott, Maud Hart Lovelace, Betty MacDonald, Rosamond du Jardin, and Eleanor Estes. Her edited collection, Ethics and Children's Literature (Ashgate, 2014), won the Best Edited Book Award from the Children's Literature Association.

Education: Ph.D., Princeton University; M.L.S., University of Maryland; M.A., Princeton University; B.A., Wellesley College
---
Han Nolan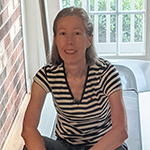 Nolan won the National Book Award for her young adult novel Dancing on the Edge and was an NBA finalist for Send Me Down a Miracle. Her other award-winning novels include If I Should Die Before I Wake, A Face in Every Window, Born Blue, When We Were Saints, A Summer of Kings, Crazy, and Pregnant Pause. Her work has been called "rough, raw, and riveting" as well as "deeply philosophical and psychologically complex," and she tackles subjects ranging from possible religious miracles to teen pregnancy and mental illness with compassion, insight, and a touch of magical realism. She has been a writer-in-residence and faculty member in the Hollins University Graduate Program in Children's Literature off and on since 2004.
Education: M.F.A, Ohio State University;  B.S., University of North Carolina at Greensboro
---
Nancy Ruth Patterson
Patterson's five novels for children have been honored on Master Reading Lists in 10 states, and three have been adapted and performed for the professional stage. Upon retiring after 33 years as a teacher and administrator with Roanoke City Schools, she joined the adjunct faculty of the University of Virginia, teaching graduate courses in literature for children and young adults as well as memoir writing. She has spoken at more than 500 national conferences and workshops and has written numerous articles on the craft of writing. At her 2002 induction into the Virginia High School League's Hall of Fame, Patterson was cited as "one of the most sought-after writing teachers in the country."
Education: M.A.T., University of North Carolina at Chapel Hill; B.A., University of North Carolina at Chapel Hill
---
Anne Phillips
Phillips is Donnelly Professor of English at Kansas State University. She  teaches courses in children's and adolescent literature, including courses in illustration and adaptation. Her scholarship includes analyses of artists' interpretations of novels such as The Secret Garden, The Wonderful Wizard of Oz, Wilder's Little House series, Frindle, and other works. She has co-edited several books about Louisa May Alcott with Gregory Eiselein; with Miranda Green-Barteet, she has co-edited a volume of essays on Wilder's life and works.
Education: Ph.D., University of Connecticut
---
Candice Ransom
When Ransom was 15, her dream was to write children's books. Now, 165 published books later, she's still happiest writing or reading children's books. Award-winning works include Rebel McKenzie,  Bones in the White House; Thomas Jefferson's Mammoth, Apple Picking Day, Amanda Panda Quits Kindergarten, and The Big Green Pocketbook. In Ransom's writing classes, students are encouraged to steep themselves in story and art, reach the child within, seek their passions. Ransom teaches from the belief that everyone has grown up from a place of "good telling stories." By learning their personal geographies, students tap into that source and discover those good stories. They make their own maps, take creative risks, steer toward the mystery. https://candiceransom.com/
Education: M.A., Hollins University; M.F.A., Vermont College of Fine Arts
---
Ruth Sanderson
A graduate of the Paier School of Art, Ruth Sanderson's children's book career spans over 40 years and 85+ books for children, including numerous fairytale retellings, such asThe Twelve Dancing Princesses, Cinderella, Goldilocks, and Papa Gatto. The Texas Bluebonnet Award was given to her Russian fairytale retelling—The Golden Mare, The Firebird, and the Magic Ring.  Her original fairytale The Enchanted Wood won the Bank Street College Award and the Young Hoosier Award. The Golden Key, a Victorian fairytale by George MacDonald, features over forty of her scratchboard illustrations. Her work has been included in exhibitions in numerous museums and galleries around the country and in many permanent collections. Ruth lives with her family in Massachusetts. Her website is www.ruthsanderson.com
Education: Paier School of Art
---
Delia Sherman
Sherman's newest middle grade novel is The Evil Wizard Smallbone. She is also the author of The Freedom Maze (winner of the Andre Norton Award and the Mythopoeic Award), Changeling and The Magic Mirror of the Mermaid Queen, as well as the adult novels Through a Brazen Mirror; The Porcelain Dove (also winner of the Mythopoeic Award); and with Ellen Kushner, The Fall of the Kings. Her short stories and poetry have appeared in many young adult and middle-grade anthologies, most recently Steampunk!, Mad Hatters and March Hares, and Mechanical Animals. She has taught at the Clarion and Odyssey Science Fiction Writing workshops, and is a founding member of the Interstitial Arts Foundation, for which she has coedited two anthologies. www.deliasherman.com.
Education: Ph.D., Brown University; M.A., Brown University; B.A., Vassar College
---
C.W. Sullivan III
Sullivan is emeritus distinguished professor of arts and sciences from East Carolina University. Among his other awards were a Distinguished Research Professor Award from the ECU Board of Trustees and a Distinguished Professor for Teaching Award from the UNC Board of Governors. In 1995, Sullivan was elected to the Welsh Academy for his contributions to the study of medieval Welsh Celtic myth and legend.
While at ECU, Sullivan published 10 books and over 50 refereed articles; he gave invited lectures at various institutions in the US as well as in Wales, Ireland, England, Australia, and Hungary. His major publications include: Welsh Celtic Myth in Modern Fantasy, The Mabinogi: A Book of Essays, Fenian Diary: Denis B. Cashman on board the Hougoumont, 1867-1868, "Cultural Worldview: Marginalizing the Fantastic in the Seventeenth Century," and "Reconsidering the Convict Ships." In 2008, he was a senior Fulbright teaching fellow in Hungary. Since retiring from ECU in 2011, he continues to teach summers in Hollins University's Graduate Program in Children's Literature and is also a guest lecturer two or three times a year on board Viking Ocean Cruise ships.
Education: Ph.D., University of Oregon; D.A., University of Oregon; M.A., State University of New York at Albany; B.A., State University of New York at Albany
---
Ashley WolfF
Wolff is the author and/or illustrator of over 70 children's picture books including Wildfire!,  How to Help a Pumpkin Grow, Only the Cat Saw, Where, Oh, Where is Baby Bear?, Baby Beluga, Compost Stew, Who Took the Cookies from the Cookie Jar?, and the beloved Miss Bindergarten series. Her artwork has been exhibited widely in national shows and her books have won numerous state and national awards. She lives and works in Vermont. http://ashleywolff.com/.

Education: B.F.A., Rhode Island School of Design
---
Sharon Dennis Wyeth
Wyeth has been a published children's and young adult author since 1989. She's written over 50 books: picture books, early readers, middle grade, and young adult novels—both contemporary and historical. Titles include the recently published American Girl book Evette: The River and Me, recipient of a Good Housekeeping Best Toy Award; Something Beautiful, a Parents Magazine Best Book of the Year in print since 1998; and Always My Dad, a Reading Rainbow Book. Wyeth's recent memoir piece I'm A Dancer was included in the award-winning anthology The Talk, Conversations about Race, Love & Truth. She is a member of the Cave Canem fellowship of African American poets.
Education: M.F.A., Hunter College; B.A., Harvard University