Free and open to the public by registration only. All times are given in EST. Events will be held on Zoom. To register and receive a link, send an email to kidlit@hollins.edu including the date and event in the subject line. In the body, please provide your name, address, phone number, and, if different, the name on your Zoom account.
2020 Writer-in-Residence
Wednesday, July 1, 7:30 p.m., online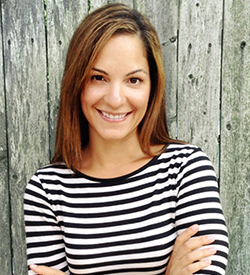 Anika Aldamuy Denise is the celebrated author of many critically acclaimed books for young readers. Her recent picture book biography, Planting Stories: The Life of Librarian and Storyteller Pura Belpré, was a School Library Journal Best Book of the Year, Indie Next Pick, Junior Library Guild selection, and a finalist for the New England Book Award. Born and raised in New York, she now lives in Rhode Island with her husband and collaborator, New York Times bestselling illustrator Christopher Denise. In addition to writing, Denise teaches workshops at The Writers Loft of Massachusetts and Society of Children's Book Writers and Illustrators. https://www.anikadenise.com/
---
2020 Scholar-in-Residence
Monday, July 6, 7:30 p.m., online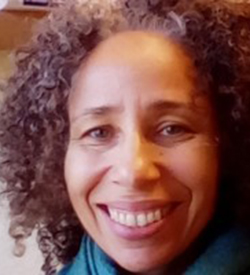 Maude Hines is associate professor of English at Portland State University, where she teaches courses in children's literature, African American literature, and cultural studies. Her essays on children's literature and culture have appeared in The Lion and the Unicorn, Children's Literature, and various edited collections. She is currently at work on a critical exploration of childhood, intersectionality, and the Southern Gothic.
---
Francelia Butler Conference Keynote Speaker
Saturday, July 18, 8 a.m. – 5 p.m.
Terri Windling is a writer, editor, and artist specializing in fantasy literature and mythic arts. She has published over 40 books, winning nine World Fantasy Awards, the Mythopoeic Award, the Bram Stoker Award, and placing on the short list for the Tiptree Award. She received the S.F.W.A. Solstice Award in 2010 for "outstanding contributions to the speculative fiction field as a writer, editor, artist, educator, and mentor." She has published mythic fiction for both adults and young adults, as well as magical picture books for children. Her essays on myth, folklore, fantasy literature, and mythic arts have appeared in magazines, art books, and anthologies in the United States and Europe, and she has contributed to reference volumes including The Oxford Companion to Fairy Tales and Panorama illustré de la fantasy & du merveilleux. Formerly a senior editor in the New York publishing industry, Windling now creates and edits book series for a variety of U.S. publishing houses, and serves as an editorial consultant for the Tor Books fantasy line.
---
lecture series
Author/Illustrator John Steven Gurney
Friday, June 19, 7:30 p.m., online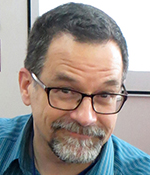 John Steven Gurney is the author and illustrator of the graphic novel Fuzzy Baseball and the picture book Dinosaur Train. He has illustrated over 140 chapter books, including the A to Z Mysteries, the Bailey School Kids, and The Calendar Mysteries series. He has illustrated board games, advertising, posters, puzzles, and a shopping bag for the Macy's Thanksgiving Day parade. His Chalk Talk will focus on the writing and illustrating of his new graphic novel, Fuzzy Baseball 3: RBI Robots, published by Papercutz –which promises to be as funny as it sounds.
Author Jane Harrington
Wednesday, June 24, 7:30 p.m., online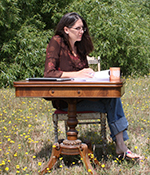 Jane Harrington has written bestselling books for the youth market (Scholastic, Lerner), among them an ALA YALSA Quick Pick for Reluctant Young Adult Readers, an International Reading Association & Children's Book Council "Children's Choices" book, a Washington Post "Book of the Week," and Junior Library Guild selections. She is a longtime member of the Society of Children's Book Writers & Illustrators (SCBWI) and the Children's Book Guild of Washington, D.C., where she currently does social media admin and curates their resources on diversity. Harrington teaches courses at Washington & Lee University, including Writing for Children, The Fairy Tale, and the topic of her lecture, Controversies in Children's Literature. https://www.janeharrington.com/
Author/Illustrator Kelly Murphy
Friday, June 26, 7:30 p.m., online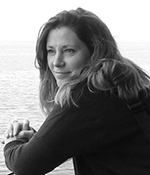 Kelly Murphy is a New York Times bestselling author-illustrator and recipient of the E.B. White Award who has notably illustrated the works of Richard Peck, Dave Eggers, Jane Yolen, and Jamie Michalak, as well as book covers for various Newbery Medal-winning novels. Her 40+ books have been translated into 15 languages and earned numerous awards and starred reviews. Murphy teaches illustration at the Rhode Island School of Design and is a frequent keynote speaker, competition juror, and workshop leader nationwide. She lives in Providence, Rhode Island, with her husband and their many animal companions. www.kelmurphy.com
Art Director Sasha Illingworth
Friday, July 24, 12 noon, online
Sasha Illingworth received her B.F.A. in illustration from the Rhode Island School of Design. After graduating, Illingworth started her design career at HarperCollins Publishers, and instantly fell in love with the book making process. She has art directed and designed New York Times Bestsellers such as Malala Yousafzai's Malala Magic Pencil, Chris Colfer's A Tale of Magic, Pete Souza's Dream Big Dreams, Lincoln Peirce's Big Nate, and James Patterson's House of Robots. She is passionate about picture books and was excited to art direct and design Oge Mora's debut picture book, Thank You, Omu, which received a 2019 Caldecott Medal Honor, and the Coretta Scott King Award. She is currently the executive art director at Little Brown Books for Young Readers, where she oversees the design of a diverse list of books including; picture books, chapter books, graphic novels, illustrated middle grade novels, and teen novels. https://www.sashaillingworth.com/About
---
Recent Summer guests
Kara LaReau, writer-in-residence
Kenneth Kidd, scholar-in-residence
Ben Hatke, author/illustrator-in-residence
Patricia Lee Gauch, author and editor
Ashley Wolff, author-illustrator
Mary Jane Begin, author-illustrator
Nicole Panteleakos, author/M.F.A. student
Kaitlyn Johnson, literary agent
Kristen Nobles, art director
David Almond, writer-in-residence
Tom Angleberger, visiting writer
Kathi Appelt, writer-in-residence
Cece Bell, visiting writer
Jennifer Brody, visiting writer
Andrea Brown, literary agent
Katharine Capshaw, scholar-in-residence
Veronica Chambers, author and editor
Dhonielle Clayton, COO of We Need Diverse Books and co-founder Cake Literary
Nicole de las Heras, art director
Katherine Erskine, writer-in-residence
Frances Gilbert, associate publishing director, Random House Books for Young Readers
Marah Gubar, Francelia Butler Conference keynote speaker
Uma Krishnaswami, Francelia Butler Conference keynote speaker
Brian Lies, visiting illustrator
Laurent Linn, art director, Simon & Schuster
Mallory Loehr, vice president and publishing director, Random House
Guadalupe Garcia McCall, author
Faith Mendelssohn, scholar-in-residence
Kathleen Merz, editor
Han Nolan, writer-in-residence
Anna Olswanger, literary agent
John Rocco, visiting illustrator
Eric Rohmann, visiting illustrator
Judy Schachner, visiting illustrator
Eric Smith, literary agent Ali Standish, visiting writer
Maggie Stiefvater, visiting writer
Shada Strickland, visiting illustrator
Roberta Seelinger Trites, scholar-in-residence
Charles Vess, visiting illustrator
Nancy Willard, writer-in-residence
Jack Zipes, Francelia Butler Conference keynote speaker